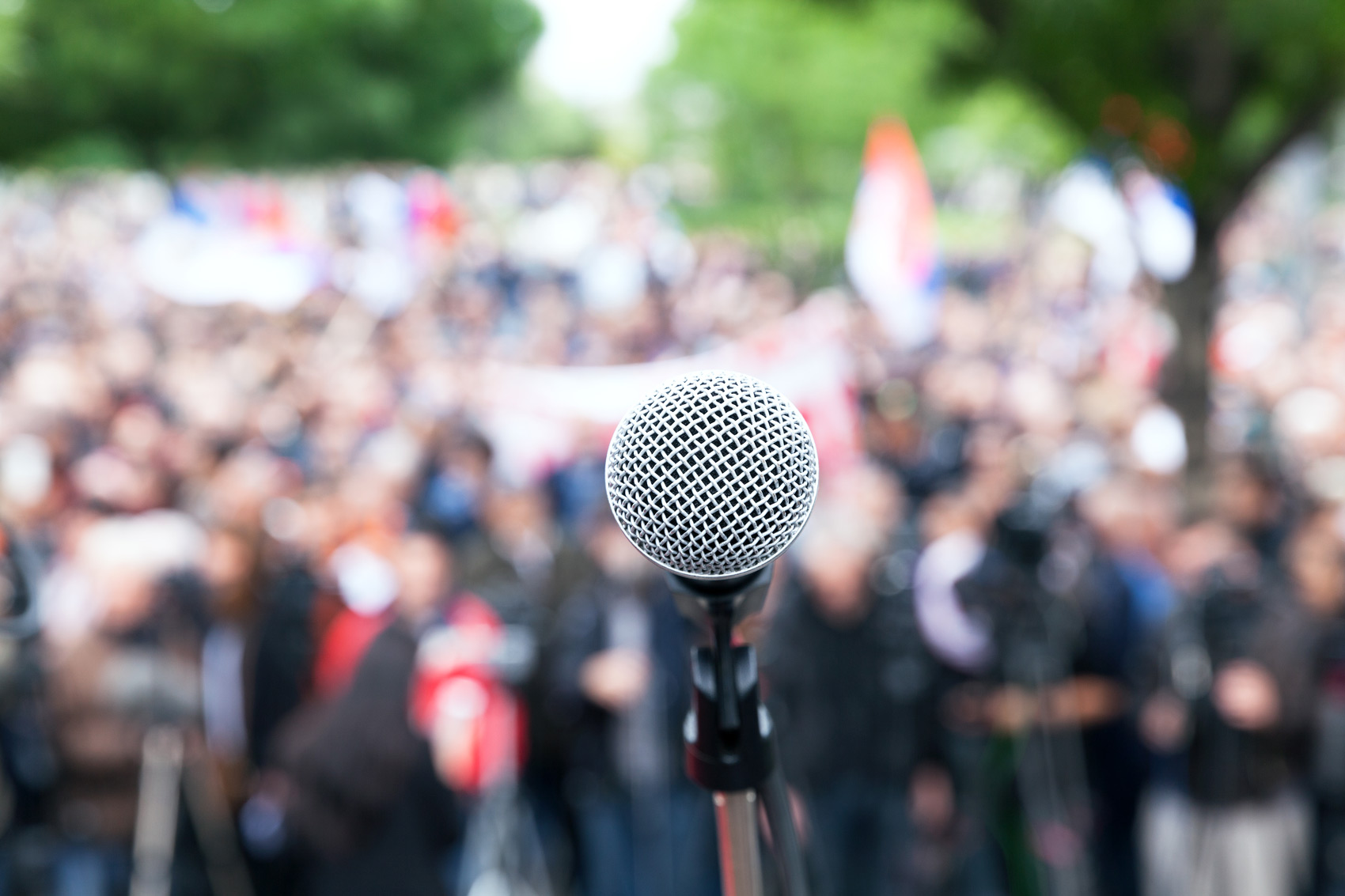 As the next United States presidential election approaches, representatives from each party are announcing their candidacies and beginning their campaigns. Here are the most popular stops along the trail:
Iowa
Des Moines and Cedar Rapids
The Iowa caucuses are an integral part of the trail each election. Most travelers touch down at  Des Moines International (DSM) in the state's capital city, or Eastern Iowa Airport (CID), allowing for quick pivots to Cedar Rapids and Davenport.
New York
New York City
America's most populous city, and one of the most influential, New York remains a spot to hit along the campaign trail. Fly into Teterboro, NJ (TEB), Farmingdale (FRG) or Westchester County (HPN) for a quick drive to Manhattan and its neighboring boroughs.
Pennsylvania
Philadelphia and Pittsburgh
Notorious for its status as a swing state, Pennsylvania is a hot spot for politicians of all parties. Philadelphia International (PHL) and Northeast Philadelphia (PNE) serve the southeast of the state, as well as Reading, Allentown, and Scranton. Visitors of the western region arrive into Pittsburgh International (PIT).
North Carolina
Charlotte and Raleigh-Durham
Heading down the coastline, North Carolina never fails to host a candidate or two in their pursuit of political support. Year over year, the spots to hit are Charlotte, Goldsboro, and Winston-Salem via Charlotte Douglas International (CLT) and Raleigh-Durham via Raleigh-Durham International (RDU).
Georgia
Atlanta
Whether it's the southern hospitality or the opportunity to vie for votes, the campaign trail runs through Georgia's capital city every election season. We recommend Dekalb-Peachtree Airport (PDK) or Hartsfield-Jackson Atlanta International Airport (ATL) for travel into the downtown area.
Florida
Tampa, Orlando, and Miami
A southern state riddled with northerns transplants, Florida is notorious for being a melting pot of political opinions. Candidates typically travel through Tampa International (TPA), Orlando International (MCO), Orlando Executive (ORL), and Opa Locka Executive (OPF) in Miami.
Ohio
Cleveland
Ohio's lakeside capital of Cleveland finds its way onto the trail year over year. Both Cleveland Hopkins International (CLE) and Burke Lakefront Airport (BKL) are utilized for travel into the city's downtown area as well as Erie, PA.
Michigan
Traverse City, Grand Rapids, and Detroit
Michigan's swing-state status makes it a major hub for presidential candidates. The highest traffic cities include Traverse City (TVC), Grand Rapids (GRR),  and the capital city of Detroit (DTW or DET). Visitors to other cities such as Flint, Lansing, Muskegon, Troy, and even Fort Wayne, Indiana utilize these airports en route to their destinations.
Illinois
Chicago
Another can't-miss on the trail, the windy city and its surrounding areas are easy to access by air. For downtown Chicago, fly into Chicago Midway International (MDW). For suburbs like Wheeling and beyond, use Chicago Executive (PWK).
Wisconsin
Madison and Milwaukee
Wisconsin's major cities, Madison and Milwaukee, see an increase in political traffic leading up to the primary elections. The Dane County Regional Airport (MSN) serves the greater Madison and Janesville areas, while General Mitchell International Airport  (MKE) is located in the heart of Milwaukee's business district with easy access to Kenosha and Waukesha.
Minnesota
Rochester
While in the midwest, many candidates stop by one of Minnesota's major hubs for the financial and medical industries, Rochester. The Rochester International Airport (RST) serves the local area as well as Minneapolis, plus neighboring LaCrosse, Wisconsin.
Arizona
Scottsdale and Phoenix
With the recent mass population influx in Arizona, it is no surprise that this swing state has made our list. The majority of political travelers touch down in Scottsdale Airport (SDL) or Phoenix Sky Harbour International (PHX), as part of their quest through the southwest.
Nevada
Las Vegas
Candidates fight tooth and nail for Nevada residents' votes, rallying potential voters in the state's hub of Las Vegas. Flyers use Harry Reid International Airport (LAS) or Henderson Executive Airport (HND)  to access the city and its neighboring towns in both Nevada and Arizona.