Aircraft for Sale
There are thousands of aircraft for sale both domestically in the US and abroad, with inventory constantly changing.  Aircraft ownership is a complex endeavor, especially for those new to the process.
Buying a used aircraft poses unique challenges mainly due to market inefficiencies, while buying a new aircraft is considerably more expensive on the front-end.
Start your ownership journey below.  Whether you're new to the process or a seasoned owner, evoJets can offer expertise in your next aircraft transaction.
Used Aircraft for Sale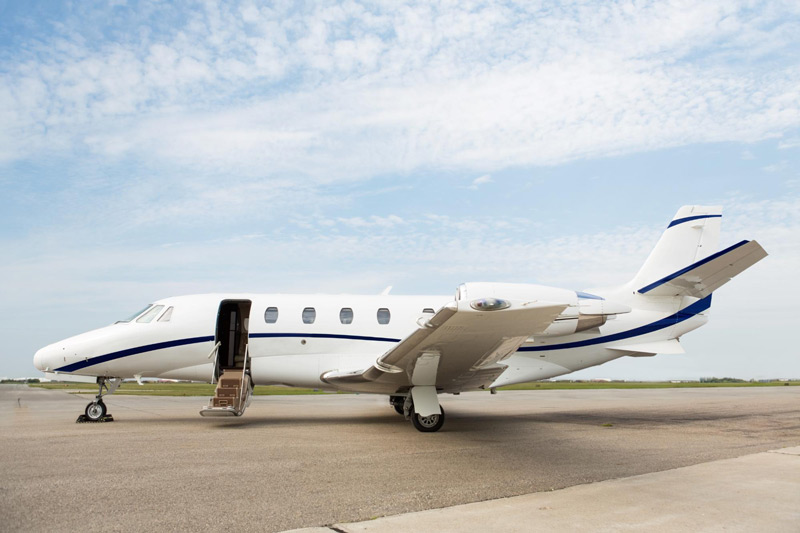 The used aircraft market is difficult to navigate. Antiquated systems, non-standard practices, and fragmented inventory create bottlenecks for buyers.
evoJets provides advisory services for buyers, sellers, and traders of used aircraft.  Our experts understand the mission capabilities, Part 135 potential, and ownership costs associated with all types of aircraft for sale.
Through our network of private flyers, aircraft owners and Part 135 Operators, Evo can develop your aircraft management plan, arrange pre-buy inspections, and locate the right buyers and sellers of used aircraft to suit your needs.
New Aircraft for Sale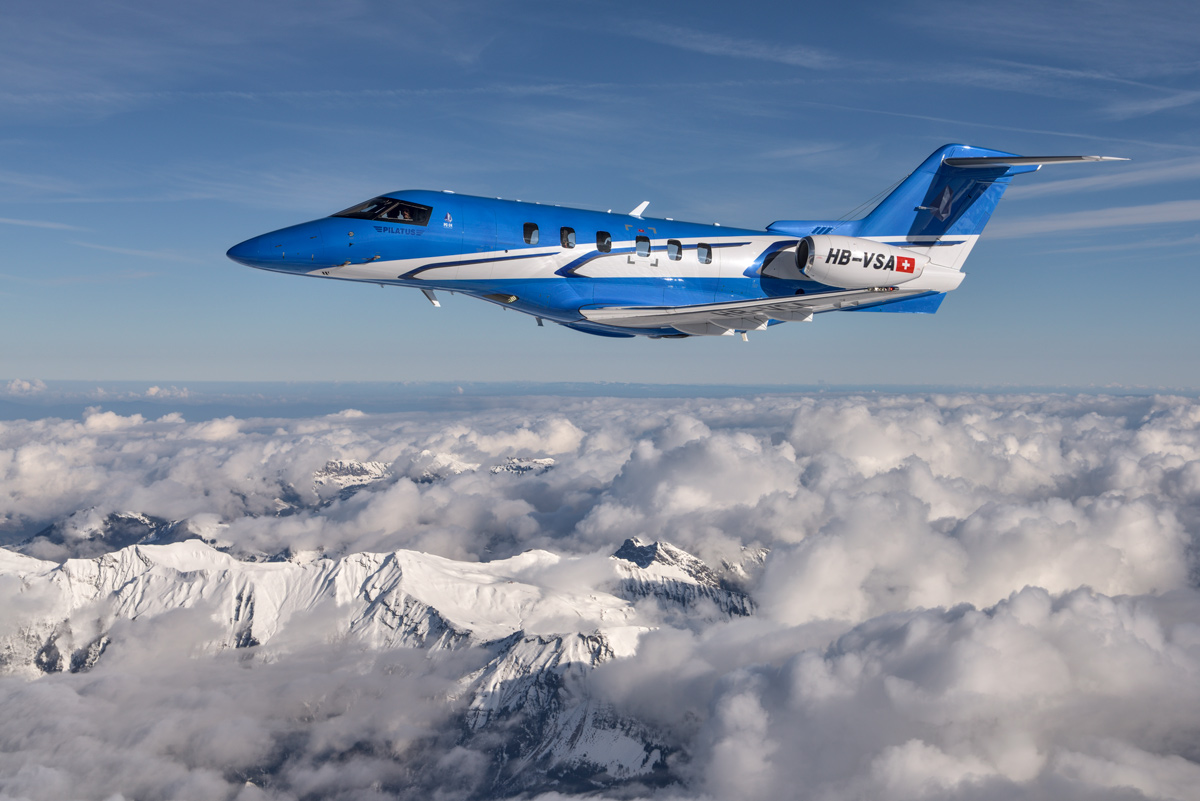 Acquiring a new aircraft direct from the manufacturer provides the greatest level of control over your purchase:
Cabin configurations down to the greatest detail
Zero hours on the aircraft – no history to review
Direct pricing – no broker fees or middlemen
There are many types of private jets for sale, and manufacturers are constantly releasing new product lines and upgraded aircraft in existing families.  Finding the perfect aircraft is not always a straightforward decision, and transactions for factory-new aircraft can take months to close.
From tax planning to trim color in the cabin, evoJets is your aircraft acquisition advocate from top to bottom.
Types of Aircraft for Sale
There are many types of private jets for sale, broken into a few major categories.  Finding the right aircraft depends on typical mission profile, projected utilization, budget, and many other factors.
Turboprop Aircraft for Sale
Utilized for short-range missions and offering low operating costs, Turboprops are practical introductory aircraft or complementary equipment for an existing fleet. Highly efficient for short trips and far less expensive to maintain, Turboprops make more sense than jets for many owners. Learn more abut Turboprops for Sale.
Very Light Jets for Sale
Very Light Jets (VLJs) are 4-5 passenger aircraft optimized for 2-3hr flights. Finding the right VLJ for sale is often a straightforward process as there are not many models to choose from. These aircraft are very popular in Europe due to the range profile of these planes. Learn more about Very Light Jets for Sale.
Light Jets for Sale
Light business jets are highly efficient for regional flights when passenger counts are low.  With the ability to land on shorter runways than larger aircraft, Light Jets are a nimble and efficient solution for many situations. Learn more about Light Jet ownership.
Midsize Jets for Sale
Offering more space in the cabin and longer range, Midsize Jets are versatile equipment for groups of 6-8 passengers.  Depending on winds, most Midsize Jets can fly coast to coast on a single fuel stop. Learn more about buying a new or used Midsize Jet.
Super Midsize Jets for Sale
Super Midsize aircraft offer similar cabin sizes as Midsize Jets on average, but range across the class is higher.  Increased range and amenities like a full galley and room for a cabin server in most Supermids make these aircraft a popular choice for companies. Learn more about Super Midsize Jets for Sale.
Heavy Jets for Sale
Heavy Jets are large cabin aircraft seating a minimum of 10 passengers and offering intercontinental range.  The Heavy Jet class contains some of the most recognizable business jet manufacturers in the industry. Learn more Heavy Jet sales.
Ultra Long Range Jets for Sale
With new technology pushing the boundaries in the Heavy Jet class, the newest, largest, and longest-range aircraft in the business are now considered Ultra Long Range Jets. Offering nonstop flights of over 7,000 nm and unparalleled cabin experience, the ULR class is the cutting edge of private aviation. Learn more about buying or selling an Ultra Long Range Jet.
Business Airliners for Sale
With equipment ranging from 14-passenger turboprops to 150-passenger jets, the Business Airliner class truly runs the spectrum of size and performance.  For private owners, names like the Boeing BBJ and Airbus equivalents are most familiar, but there are many types of private airliners for sale.
Featured Aircraft for Sale
Honda Jet – The Honda Jet captivated aviation enthusiasts when announced in 2006.  Having delivered their first customer aircraft in 2015 and with unit production still in relative infancy, demand and allure for the Honda Jet have never been higher.
Phenom 300 – Embraer's Phenom 300 pushed the boundaries of the Light Jet class when released in 2009 and is a leader in the category still.  As one of only a handful of aircraft to reach 500 deliveries (G-550, Challenger 300/350, Citation Excel/XLS/XLS+), the Phenom 300 is in rarified air.
Pilatus PC-12 – Pilatus Aircraft disrupted the Turboprop market with its innovative PC-12 in 1994.  By the early 2000's, the US market was flush with PC-12's and this highly efficient single-engine can be spotted over the skies of every major city.
Challenger 300 – The Bombardier's Challenger 300 series offers unparalleled passenger comfort and impressive technical capabilities.  With a huge cabin for the Supermid class and luxe finishes, the Challenger 300 never disappoints.
Falcon 900EX – The Falcon 900EX is a high-performance Heavy Jet manufactured by Dassault Aviation.  Featuring the trademark Falcon tri-jet configuration, the 900EX can safely navigate short runways and mountainous airfields.
Private Jet Ownership Cost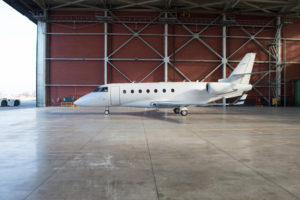 The cost to own a private jet can be broken down into three main categories: Acquisition Cost, annual Fixed Cost, and hourly Variable Cost.
Acquisition Cost of Private Jets
Acquisition Cost refers to the upfront cost associated with acquiring the aircraft asset.  Depreciation plays a major role in the fluctuation of cost for most aircraft.
Below are average acquisition costs for each major aircraft type:
Fixed Costs of Owning a Jet
Fixed costs are largely dictated by crew fees, hangar fees, insurance and other such necessary items associated with owning an aircraft.
Below are average annual fixed costs for each major aircraft type:
Private Jet Variable Costs
Variable Cost is the hourly rate associated with flying the plane.  As utilization increases or decreases, Variable Cost will change. The biggest drivers of Variable Cost are fuel burn, maintenance, and engine programs.
Below are average annual fixed costs for each major aircraft type: