Heavy Jets for Sale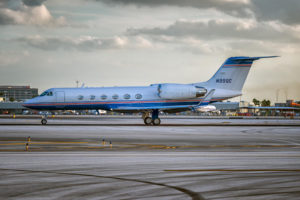 With exceptional range capabilities, large cabins, and endless amenities, Heavy Jets are among the most capable and comfortable private jets available for sale. Purchases of Heavy Jets enjoy the configuration options available to them in these large aircraft. From the cabin layout to galley appliances to the color of the cup holders, there is a lot to customize in the average Heavy Jet.
Most new and used Heavy Jets for sale are typically configured to carry up to 18 passengers. The most common layouts in the class are 12-14 seats, which allow for large groups but also provide ample leg room and walking space in the cabin when full.
From full galleys to multiple cabin attendants to more than 12 hours of flight time, the world is at the click of a button when it comes to acquiring a new Heavy Jet or purchasing a used Heavy Jet.
Cost to Own a Heavy Jet
Heavy Jets are among the most expensive private jets for sale. Their size and general capabilities come at a price. Heavy Jets range from $15-$30 million on average, with new models selling at the top of the range and pre-owned Heavy Jets for sale toward the lower end.
The hourly rates of operation for new and used heavy jets for sale range between $5,000-$6,500. This rate is determined by the age of the aircraft, the amenities a customer chooses to include, and the duration of operation.
Popular Heavy Jets for Sale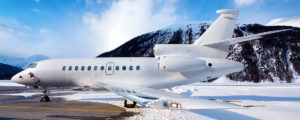 The entire Heavy Jet class is vastly popular across the globe. However, there are some Heavy Jets for sale which fly above the competition such as the Gulfstream G-450, Legacy 600, Challenger 604, and the Falcon 900EX. All of these aircraft come from established manufacturers. They produce the highest quality private jets and have situated themselves firmly in the industry as pure luxury for the wealthy.
The Falcon 900EX has the longest range, followed closely by the Gulfstream G-450. These private jets are some of the most high-end in the business jet industry, commonly used by celebrities and business executives from large corporations.
The Challenger 604 and Legacy 600 are additional top contenders for a reason. They are spacious, exceedingly comfortable, and cost slightly less to operate.
Heavy Jet Mission Profile
Heavy Jets have extended range capabilities when compared to Super Midsize Jets. The Falcon 900EX can fly nearly 5,200 nautical miles, opening up a plethora of trans-oceanic destinations. The Gulfstream G-450 falls slightly short of that at just over 5,000 nautical miles. Both of these aircraft ranges are ideal for those traveling on business to far-off continents.
The Challenger 604 and Legacy 600 have long range capabilities as well. The Challenger 604 can operate across a distance of nearly 4,700 nautical miles, whereas the Legacy 600 falls under 4,000 nautical miles. However, that presents the ability to fly cross country in the United States, nonstop.
Within the cabin, the opportunities are endless. The large volume allows for full-sized galleys and multiple cabin attendants, all of which cater to a passenger's every need. These features are increasingly popular for the long ranges which Heavy Jets excel on.
Heavy Jets require longer runway distances given their large size and increased weight. Generally, they still have the ability to land on most runways at both private and major commercial airports. These versatile jets open up the world to large groups of passengers, with some of the highest level of comfort and luxury.
New and Used Heavy Jet Sales — Why evoJets?
With years of experience in business aviation, our aircraft ownership team can consult on any type of transaction, for all private aircraft classes.
Whether you're buying a pre-owned heavy jet, selling your plane, or simply researching the possibility of owning a heavy jet, our aircraft sales experts will guide you through the entire process.
Contact us today to discuss heavy jet ownership — our team is standing by.