Light Jets for Sale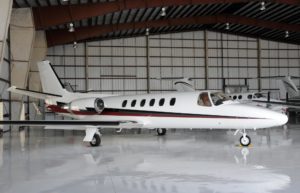 Of all the private aircraft for sale, the Light Jet class has made one of the heaviest impacts on the business aviation market. Although small, Light Jets are mighty. These private jets fly above and beyond expectations with their respectable range, comfortable cabin interiors, and highly efficient performance.
This jet class is ideal for quick business trips or family outings. Buyers interested in Light Jets for sale have a huge range of options from every major manufacturer.
Cost to Own a Light Jet
The cost to buy a Light Jet ranges from $2-$4MM on average. The newest Light Jets such as the Pilatus PC-24 will cost a customer much more, while older Light Jets for sale such as the Citation CJ3 can be purchased in the low to mid end of that range.
Light Jet hourly operating cost for ranges from $1,950 to $2,600, which is much more palatable to owners than the Mid and Supermid classes.
Popular Light Jets for Sale
There are a multitude of Light Jets for sale in the business aviation market today. Some of the more popular choices include the Phenom 300, Pilatus PC-24, Lear 75, and the Citation CJ3.
As mentioned previously, the Pilatus PC-24 falls on the higher end of the price range as it has only been available to buyers since 2018. The Phenom 300 is a powerhouse compared to its smaller predecessor, the Phenom 100, with a larger interior and greater range.
The Lear 75 sits on the higher end of the spectrum, but is supported by its speed and efficiency. Finally, the Citation CJ3 boasts a popular and reliable bloodline as the Citation family has made waves in the industry, consistently bringing innovative upgrades to each new aircraft.
Light Jet Mission Profile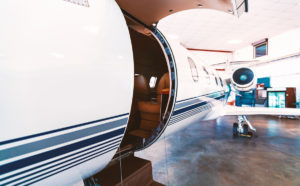 The range of most Light Jets for sale falls between 1,200nm-2,000nm. For a frame of reference, this can just barely take a traveler from New York to St. Louis or Seattle to Phoenix.
This aircraft class is perfect for business travelers, or those looking to travel in small groups on shorter trips such as with families or friends. Commonly used for business trips into and out of busy hubs, buying a private jet such as this one will save you a priceless amount of time.
Because Light Jets are catered towards smaller groups of travelers, cabin space is limited when you reach roughly 6 passengers. Therefore, if you are searching for a private jet for sale with a spacious interior, you may want to set your sights on a larger jet such as the Midsize or Super Midsize Class.
New and Used Light Jet Sales — Why evoJets?
With years of experience in business aviation, our aircraft ownership team can consult on any type of transaction, for all private aircraft classes.
Whether you're buying a pre-owned light jet, selling your plane, or simply researching the possibility of owning a light jet, our aircraft sales experts will guide you through the entire process.
Contact us today to discuss light jet ownership – our team is standing by.