Midsize Jets for Sale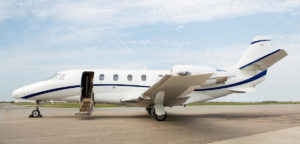 Midsize Jets are spacious, fast, and provide some of the best amenities for the purchase price and hourly cost. Midsize Jets for Sale are an ideal aircraft class to consider when purchasing a private jet for intended for 6-8 passengers.
That being said, they are capable of transporting a total of up to 10 passengers. This class has the ability to easily fly a group coast to coast within the United States on a single fuel stop.
Groups averaging 7 passengers receive an ideal amount of space, with plenty of extra room to move about the cabin. Both new and used aircraft for sale within the Midsize Jet class can potentially include galleys, an attractive feature for lengthy trips.
Operating a Midsize Jet is more expensive than smaller private jets for sale, however, this class improves on the luxurious experience offered solely in the corporate jet industry. Fly in style with friends, family, or business associates, and arrive at your destination feeling refreshed and ready to go.
Cost to Own a Midsize Jet
On average, Midsize Jets cost $3-$6MM to acquire. Pre-owned Midsize Jets for sale sit on the lower end of that range, with new aircraft direct from the manufacturer pricing out at up to $10MM.
Hourly operation of a new or used Midsize Jet costs between $2,800-$3,800. The hourly cost is dependent on a few factors including the age of the aircraft, amenities included on-board, and the distance the aircraft is flying.
Popular Midsize Jets for Sale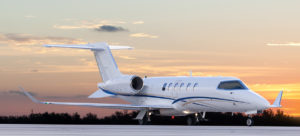 Midsize Jets are increasingly popular within the business industry as they are capable of comfortably transporting executive teams and families of 4-7 persons. Some of the most popular Midsize Jets include the Citation XLS, Gulfstream G-150, Lear 60, and the Hawker 800XP.
Each of the more popular Midsize Jets for sale ideally seat 6-8 passengers. The Gulfstream G-150 flies the farthest with a maximum range of 3,400 nautical miles. This aircraft is part of a well-known family of private jets, and it continues the legacy with its luxurious in-flight experience.
The Hawker 800XP provides customers with the longest cabin interior, adding roughly 4 feet more than its competitors. The Lear 60 and Citation XLS both offer fast speeds and respectable ranges. Additionally, they are both derived from highly-admired, reliable, and luxurious families of private aircraft.
Midsize Jet Mission Profile
Midsize Jets are capable of flying an average range of 2,000-3,000 nautical miles. However, represented with the Hawker 800XP's range, they can potentially fly much farther.
Most Midsize aircraft can fly coast to coast on a single fuel stop, or nonstop on long routes like LA to Chicago with ease. This opens up the opportunity for passengers to fly nearly every route across the country.
There are a few Midsize Jets for sale which are not optimal for cross-country distances, so be sure to keep that in mind. The Citation XLS has a range of only 1,850 nautical miles, and with a full payload may require two stops for fuel under adverse conditions.
Midsize private jets for sale are an increasingly popular option, in part due to the cheaper economic aspect, as well as the immense range and comfort level for passengers. They are ideal for business meetings, as the cabin presents an atmosphere conducive to preparation prior to arrival.
Given the spacious cabin interiors, especially within the Hawker 800XP, 7-9 passengers will be comfortably accommodated. Each Midsize Jet offers a great deal for all customers, so whether you plan on buying a new Midsize Jet for sale, or a used Midsize Jet, you'll be sure to reach your destination quickly and comfortably.
New and Used Midsize Jet Sales — Why evoJets?
With years of experience in business aviation, our aircraft ownership team can consult on any type of transaction, for all private aircraft classes.
Whether you're buying a pre-owned midsize jet, selling your plane, or simply researching the possibility of owning a midsize jet, our aircraft sales representatives will guide you through the entire process.
Contact us today to discuss midsize jet ownership — our team is standing by.