Ultra Long Range Jets for Sale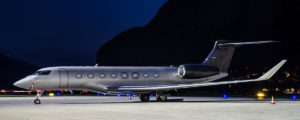 Ultra Long Range Jets for sale feature the latest and most advanced technologies available in private aviation. The Ultra Long Range class offers the largest cabin interiors of traditional business aircraft, with range and mission capabilities that exceed that of the Heavy Jet class.
Ultra Long Range Jets live up to their name, providing customers with the ability to travel between continents on a single tank of fuel. Carrying the most advanced technology of private business jets for sale, Ultra Long Range Jets offer some of the most luxurious cabins, ensuring passengers can comfortably relax throughout the duration of the lengthy flights.
Whether a customer buys a new or pre-owned Ultra Long Range Jet for sale, they won't be disappointed as they hefty price tag will be worth all that it brings to the table.
Cost to Own an Ultra Long Range Jet
Ultra Long Range Jets are the pinnacle of private aviation. Owners of these aircraft are often multinational corporations, ultra-high-net-worth individuals, heads of state, and the like. The average Ultra Long Range Jet for sale ranges from $20-$30MM for a pre-owned model, and up to $65kMM for a new aircraft.
Additionally, Ultra Long Range Jets for sale have the highest hourly operating costs a buyer will see. Generally they range from $7,000-$9,5000 per flight hour. The purchase price and hourly cost for operation are both dependent on a few factors including the age of the jet, the amenities included or added to the purchase, and the duration of operation.
Popular Ultra Long Range Jets for Sale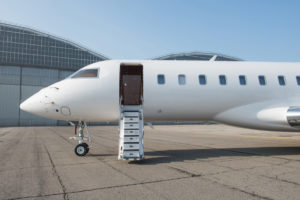 Since the class came into the industry in around 2004, Ultra Long Range Jets have succeeded across the global market. They're some of the most popular and well-known private jets in the industry. Four of the most successful Ultra Long Range Jets are the Global 5000, Falcon 7X, Gulfstream G-550, and Legacy 650.
Those names are familiar to many as they come from powerhouse manufacturers who have solidified their high ranking in the business aviation industry. These jets are made to withstand the stress of long range travel, allowing passengers to rest easy and arrive to their final destination feeling refreshed and ready to go. Highlights within these cabins are the high ceilings and equipment which allow for meeting preparation or business presentations.
Ultra Long Range Jet Mission Profile
Ultra Long Range Jets have the longest range capabilities in the market today. For reference, the Gulfstream G-550 can operate across nearly 7,800 nautical miles, the Falcon 7X can fly more than 6,800nm, the Global 5000 can fly just under 6,000nm, and the Legacy 650 reaches the shortest distance of 3,900nm. The former three aircraft can easily transport passengers from continent to continent, nonstop. Popular routes include Los Angeles to Hong Kong, or New York City to Dubai.
Ultra Long Range Jets require some of the longest runways for operation, however all major airports, and the majority of private airports, can support their needs. More remote locations, as well as those without asphalt runways, cannot support the operations of Ultra Long Range Jets.
The payload for Ultra Long Range Jets is impressive because they are built to transport large groups across long distances. At full capacity, such as with 18 passengers, Ultra Long Range Jets have space available for luggage of all passengers.
Ultra Long Range Jets are top contenders for having the most comfortable cabin interiors. They're manufactured to transport a large amount of passengers and luggage, therefore the volume of the inside is expansive. This allows for many to walk about the cabin with plenty of room to spare. Customers who buy an Ultra Long Range Jet for sale can rest easy knowing they will arrive at their destination across the globe rested and ready to take on the day.
New and Used Ultra Long Range Jet Sales — Why evoJets?
With years of experience in business aviation and ownership, our aircraft sales team can consult on any type of transaction, for all private aircraft classes.
Whether you're buying a pre-owned ultra long range jet, selling your plane, or simply researching the possibility of owning an ultra long range jet, our aircraft sales experts will guide you through the entire process.
Contact us today to discuss ultra long range jet ownership — our team is standing by.