Super Midsize Jets for Sale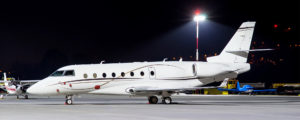 Super Midsize Jets are overall larger than Midsize Jets, and provide increased range and amenities. The traditional Supermid can seat up to 8 passengers comfortably with options for 9 or even 10, with a full galley and lavatory. These aircraft are not as large as Heavy Jets, but provide a passenger experience closer to that class than the traditional Midsize aircraft.
The customer looking to a buy a Super Midsize Jet for sale is often upgrading from the Midsize class, but does not require the range or cabin size of the Heavy or Ultra Long Class classes.
Cost to Own a Super Midsize Jet
The average Super Midsize Jet acquisition price falls between $7-$12 million. It will cost buyers near the $12 million price mark for a new aircraft for sale straight from the manufacturing facility, while a used Super Midsize Jet for sale will cost roughly $7 million.
Purchase price for a Super Midsize Jet depends on various factors such as the age of the jet, the amenities included in the purchase, as well as the specific model purchased. Hourly operating cost also depends on numerous factors. A Super Midsize Jet will cost a customer $3,800-$5,000 per hour, factoring in number of passengers, the length of the route, and specific aircraft chosen for operation.
Popular Super Midsize Jets for Sale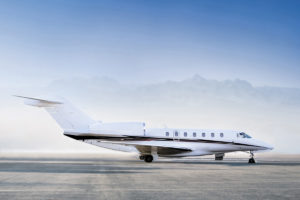 The impact on the market that Super Midsize Jets has made is growing at an exponential rate. They fit a gap left by the Midsize Jet and Heavy Jet classes, providing ample interior space for an ideal price. Some of the most popular Super Midsize Jets for sale include the Challenger 350, Citation X, Gulfstream G-280, and Falcon 50EX.
The Falcon 50EX and Citation X represent two of the most famously reliable, capable, and economical families in the business jet industry. They operate similar maximum ranges, while the Challenger 350 is about 4 feet longer inside and the Citation X flies faster.
The Gulfstream G-280 and Challenger 350 represent some of the more high-end, luxurious aircraft manufacturers in the market today. They are fast and synonymous with wealth. The Gulfstream G-280 offers the longest range, surpassing 4,100 nautical miles.
Super Midsize Jet Mission Profile
Super Midsize Jets excel on trips less than six hours holding 8 people or less people. While some customers might feel the Heavy Jet would be the ideal aircraft to take for those types of trips, the price is dramatically less for a Super Midsize Jet, and it provides similar experiences.
Super Midsize Jets for sale generally offer the same amenities across all models. They have plenty of space for fully enclosed restrooms, galleys for food preparation, and even a cabin attendant.
Super Midsize Jets are able to make the trans-oceanic jump, providing passengers the ability to reach other continents. This distance is important for many business executives, as a multitude of United States businesses work with organizations overseas in Europe and Asia.
The Gulfstream G-280 has the longest range in the Supermid class, easily making the flight from New York to Lonon without stopping for fuel.
Given the lengthy trips the Super Midsize Jet class can accommodate, the inside of the cabin has been improved to allow maximum comfort for potentially restless passengers. There is plenty of space to walk about the cabin to stretch one's legs, as well as room to lay back and fall asleep. Noise dampening technology allows for restful sleep, so that passengers arrive at their destinations feeling refreshed and ready to go.
New and Used Super Midsize Jet Sales — Why evoJets?
With years of experience in business aviation, our aircraft ownership team can consult on any type of transaction, for all private aircraft classes.
Whether you're buying a pre-owned super midsize jet, selling your plane, or simply researching the possibility of owning a super midsize jet, our aircraft sales experts will guide you through the entire process.
Contact us today to discuss super midsize jet ownership — our team is standing by.