Turboprops for Sale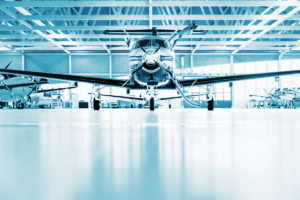 With spacious cabin interiors and often a surprising amount of storage space, Executive Turboprops are ideal private aircraft for many. Nearly all Turboprops for sale employ noise-dampening technology so passengers need not worry about noisy propellers.
With the amount of space offered inside these Turboprops, passengers receive some of the best return for their money compared to competing jets. Executive Turboprops offer highly efficient performance for their mission profiles compared to jet aircraft.
Cost to Own a Turboprop
The average Turboprop for sale costs anywhere from $1-3MM. This range falls below competing private jets for sale. The average cost for hourly operations falls between $950-$1450, once again saving a buyer copious amounts of cash.
Generally the price fluctuations within the range of cost of acquisition is due to the age of the aircraft and the amenities offered. Newer Executive Turboprops such as the King Air 350 will fall on the higher end of the spectrum, whereas older aircraft such as the King Air 200 will be on the cheaper side.
Popular Turboprops for Sale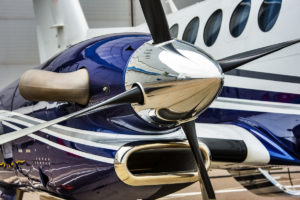 Turboprops offer the greatest deal for their core competency. With spacious cabin interiors and storage compartments, buyers should give these aircraft for sale a serious look. Some of the most popular Turboprops for sale include the King Air 350, King Air 200, Pilatus PC-12, and Piaggio Avanti.
The King Air 350 and King Air 200 are derived from a family that's known globally to be reliable and efficient. Customers who buy these private turboprops know they're opting for a safe and luxurious choice. The King Air 350 is more expensive than the King Air 200, but it's also much faster.
The Pilatus PC-12 is one of the single most popular Turboprops. Its single engine blows competitors out of the water in terms of efficiency, paired with one of the most spacious interiors in the class.
The Piaggio Avanti takes a different approach in terms of its exterior, providing an unmatched unique look which draws in a great deal of its buyers.
Turboprop Mission Profile
One of the main highlights to a Turboprop aircraft is the potential airports it opens up to a traveler. Given its performance capabilities, these aircraft can land on nearly all types of runways including grass and gravel. Typical range for Executive Turboprops is 1,000nm-2,000nm.
This class of aircraft for sale offers buyers more than most jet classes do. They are spacious, cheap, and offer a respectable range which can get you from places such as New York City to Chicago or Houston to Aspen.
This class of private aircraft is most popular among business executives and fractional ownership programs which families are increasingly involved in.  If a buyer mainly flies on regional routes with less than 7 passengers, the Turboprop class is a fantastic value versus a Light or Very Light Jet.
New and Used Turboprop Sales — Why evoJets?
With years of experience in business aviation, our aircraft ownership team can consult on any type of transaction, for all private aircraft classes.
Whether you're buying a pre-owned turboprop, selling your plane, or simply researching the possibility of owning a turboprop, our aircraft sales experts will guide you through the entire process.
Contact us today to discuss turboprop ownership — our team is standing by.