Private Jet Charter San Francisco to Hawaii
Charter a Jet From San Francisco to Hawaii
As one of the most sought-after vacation destinations in the world, Hawaii offers visitors beautiful beaches, numerous exclusive resorts, and an active nightlife. San Francisco is a city diverse in culture and business industries. Frequently, travelers depart from this busy city for a vacation to relax and recharge. One of the more common types of flights from the city are private jet charters from San Francisco to Hawaii.
Hawaii is a conglomeration of islands and each offer vastly different experiences attractive to the private traveler. From world-famous coffee to immense shopping districts to remote beaches, visitors will always find a memorable activity to partake in.
There isn't any better way to arrange a charter flight from San Francisco to Hawaii than through evoJets. We promise the highest level of satisfaction throughout the duration of your trip, providing all the amenities you desire. Call us today at (877) 970-5387 to learn more about the opportunity to fly with us, or use our charter flight cost calculator to receive an immediate estimate.
What Does a Private Jet Charter from San Francisco to Hawaii Cost?
The prices listed below are ranges based on historical averages. Actual prices will vary based on trip date and the aircraft utilized.
| Aircraft Class | Aircraft Model | One-Way Price Estimate | Max Passengers | Flight Time | Fuel Stops |
| --- | --- | --- | --- | --- | --- |
| Heavy Jet | Challenger 604 | $45,000 to $65,000 | 10 | 5 hr 54 min | 0 |
| Ultra Long Range Jet | Global 5000 | $65,000 to $85,000 | 14 | 5 hr 30 min | 0 |
Throughout any private flight, a number of factors play a role in determining the final cost. For routes such as this one, larger jets are required to ensure it can be safely completed. The larger the jet, the more fuel necessary. Factors such as these along with a few others such as passenger and baggage load all add to the price.
However based on past departures along this route, we are able to provide an initial estimate of what travelers can expect:
San Francisco to Hawaii Private Jet Charter Rates
Heavy Jet: $45,000 to $65,000 — Heavy Jets have spacious cabins which will carry 10-16 passengers comfortably. They offer long range capabilities which will successfully complete the flight between these two cities. Aircraft in this class include the Gulfstream G-IV, Challenger 604, and Falcon 900EX.
Ultra Long Range Jet: $65,000 to $85,000 — Ultra Long Range Jets provide unmatched range capabilities. They will transport passengers from San Francisco to Hawaii with plenty of fuel left in the tank. Their cabins are immense with the potential to hold up to 18 passengers. Jets in this class include the Gulfstream G-650, Falcon 7X, and Global Express.
San Francisco to Hawaii Private Jet Pricing: Best Value
Based on this route, either jet class would perform exceptionally well. Deciding which jet to use would be determined by the amount of people in your group and how much baggage is needed to be transported. Any jet smaller than these two wouldn't successfully make the flight nonstop, therefore economically they don't make sense.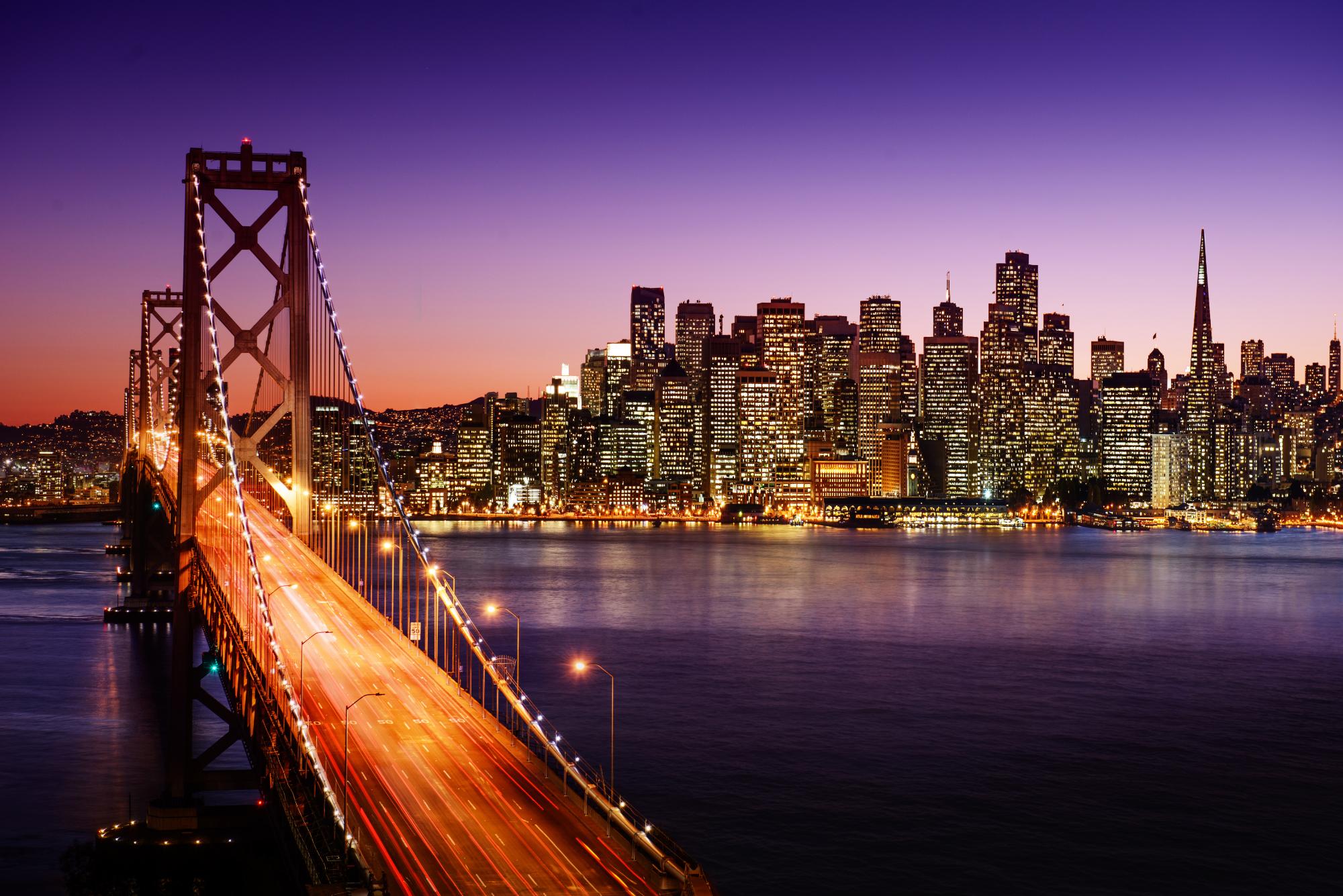 Best Airports for Private Jets Between San Francisco and Hawaii
San Francisco and the islands of Hawaii offer many airports to choose from. With the latter city, it's difficult to choose which one to operate at if you don't have a final destination in mind. However, based on the services at all the airports in both locations, we recommend the following for a private traveler:
Hayward Executive Airport (HWD) — Roughly 40 minutes from San Francisco, the Hayward Executive Airport is perfect for customers traveling to and from the Bay Area. Offering a convenient location to many major cities in the area, customers who use this facility can avoid congestion faced at the major airports. Car and limo services are also offered so that travelers don't have to worry about fighting the region's intense traffic.
Kahului Airport (OGG) — Located in the city of Maui, this airport transports passengers right into the gorgeous landscape, multi colored beaches, and serene community it's known for. This island offers a multitude of shopping centers not too far from the relaxing attractions. Travelers will find the best of both worlds shortly after stepping of the jet.
What About Other Private Jet Airports in San Francisco?
While Hayward Executive is an ideal departure airport for private jet charters from San Francisco to Hawaii, there are a few other airports for travelers to decide between. Oakland International is somewhat closer to San Francisco, although slightly busier than Hayward. It offers 2 upscale FBOs to provide private visitors with all the necessary amenities.
San Francisco International Airport is the most well-known of the area, and the busiest. Commercial flights centralize around this airport causing frequent delays. Travelers may prefer this location due to the proximity to the city itself, but keep in mind the increased traffic.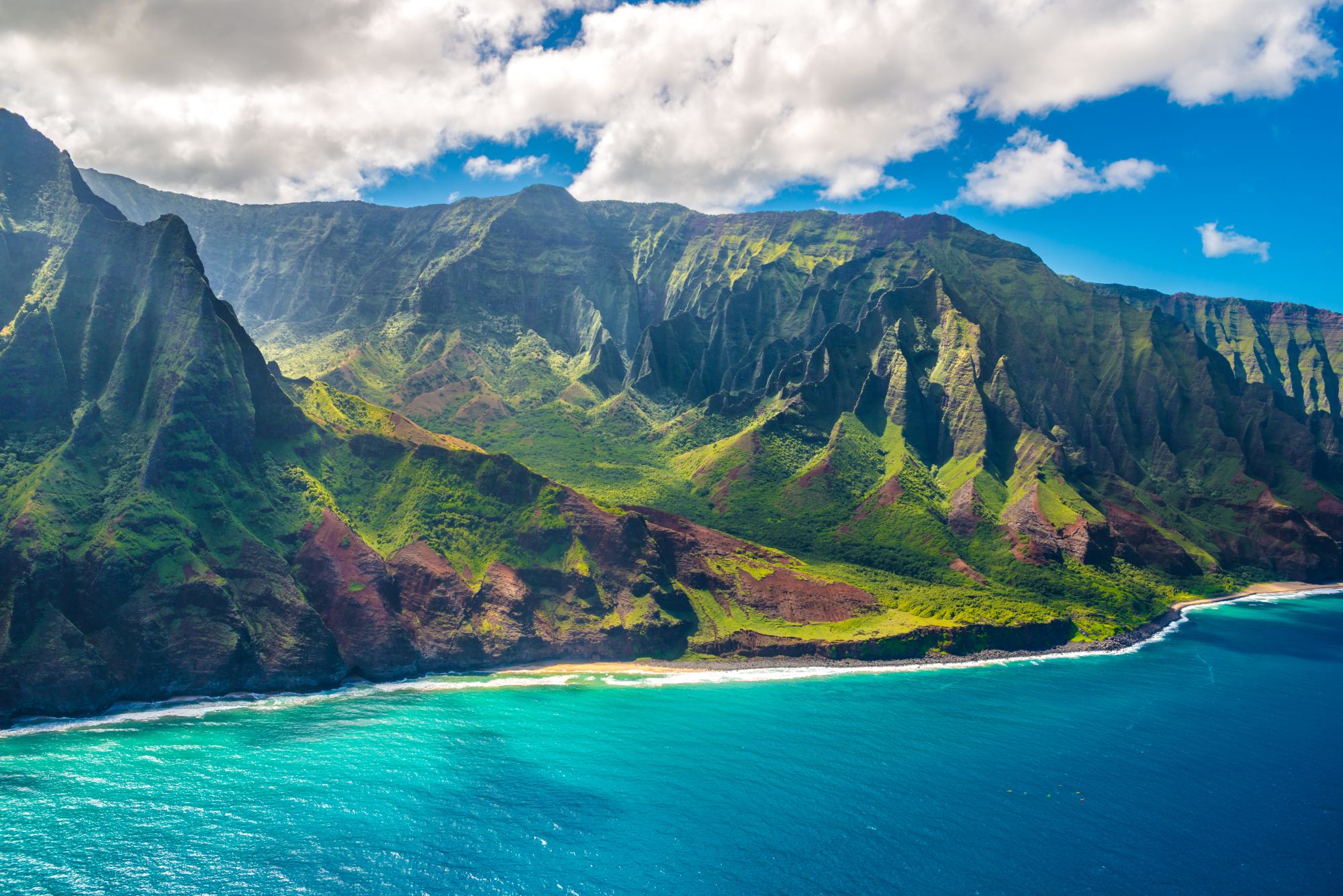 What About Other Private Jet Charter Airports in Hawaii?
Although Kahului Airport is the preferred airport when traveling on a charter flight from San Francisco to Hawaii, there are other locations which will serve the private traveler well. Lanai Airport and Kona International Airport at Keahole are facilities offering numerous private services with access to luxurious resorts and other outside attractions.
Private Charter Jet Weather in San Francisco
Mild temperatures are the norm in San Francisco all year. While winters dip into the 40s and witness the most precipitation, summers remain above 60 degrees Fahrenheit. Given the proximity to the water, wind is a common occurrence. Therefore, visitors will do well to pack a jacket regardless of during which season they visit.
Private Jet Weather Forecast in Hawaii
Year-round Hawaii is a gorgeous destination to visit. Average temperatures range from the 70s-80s with chillier weather high up on the mountains. Constant breezes ensure humidity remains at a minimum, retaining the tropical feel. Any time of the year will offer weather pleasing to visitors, but if hiking is on the agenda, be sure to bring warm gear.
For Business and Personal Private Jet Travel – Call evoJets
With over 10 years of experience, access to thousands of private charters, and outstanding customer support, evoJets is here to charter your flight and make sure that you have everything you and your party need to reach your destination. Whether it's a private charter from San Francisco to Hawaii, or a round trip tailored to your group, call evoJets today to get started: (877) 970-5387.