Private Jet Teterboro to Fort Lauderdale
Colloquially known as "The Venice of America," Fort Lauderdale, Florida is recognized across the world for its calm canals leading to a 30-mile stretch of pristine coastline.
Cruise through the turquoise waters, or enjoy an afternoon shopping and dining on Las Olas Boulevard when you charter a private jet from Teterboro to Fort Lauderdale, Florida.
Charter a Jet from Teterboro to Fort Lauderdale
After soaking in the sun's unobstructed rays in the fine sands of Fort Lauderdale, board a private flight from this Floridian gem up the east coast to the city of dreams. New York City's high-reaching towers and Theater District create an environment of never-ending sights and opportunities.
World-famous Fifth Avenue also provides clientele with private, luxury shopping experiences at a whole host of shops, steps away from Central Park.
What does a private jet from TEB to FLL cost?
The prices listed below are ranges based on historical averages. Actual prices will vary based on trip date and the aircraft utilized.
| Aircraft Class | Aircraft Model | One-Way Price Estimate | Max Passengers | Flight Time | Fuel Stops |
| --- | --- | --- | --- | --- | --- |
| Light Jet | Phenom 300 | $11,000 to $13,000 | 7 | 2 hr 54 min | 0 |
| Midsize Jet | Hawker 800XP | $12,500 to $15,000 | 8 | 2 hr 42 min | 0 |
| Heavy Jet | Challenger 604 | $21,000 to $25,000 | 10 | 2 hr 36 min | 0 |
The cost of a private charter jet from Teterboro to Fort Lauderdale differs based on a few factors. For instance, your party's size, departure dates, weather events, and the type of aircraft selected all factor into overall pricing.
Based on past private jet charter flights to Fort Lauderdale from Teterboro, we've compiled a list of estimates below.
For a formal quote for your private jet from TEB to FLL, contact evoJets today!
Jet Charter Pricing: Teterboro / NYC to Fort Lauderdale
Light Jet from Fort Lauderdale to New York: $11,100 to $14,200 — Comfortably seating six to eight passengers, this class of jets are widely utilized in private travel. Aircraft in this category include Citation CJ2, Lear 45XR, and the Hawker 400XP.
Midsize Jet from Fort Lauderdale to New York: $13,900 to $17,800 — Ideal for medium-range trips, this is the perfect jet for parties of seven to nine. Aircraft in this class include the Citation Excel, Hawker 800XP, and Lear 60.
Very Light Jet from Fort Lauderdale to New York: $14,900 to $19,100 — A smaller size jet for your quick weekend trips, this is a jet for three to five people. Aircraft in this category include the Eclipse 500 and Phenom 100.
The evoJets Charter Flight Cost Calculator will return instant estimate results for private jets from Teterboro to Fort Lauderdale, or jet charter flights from Fort Lauderdale to Teterboro.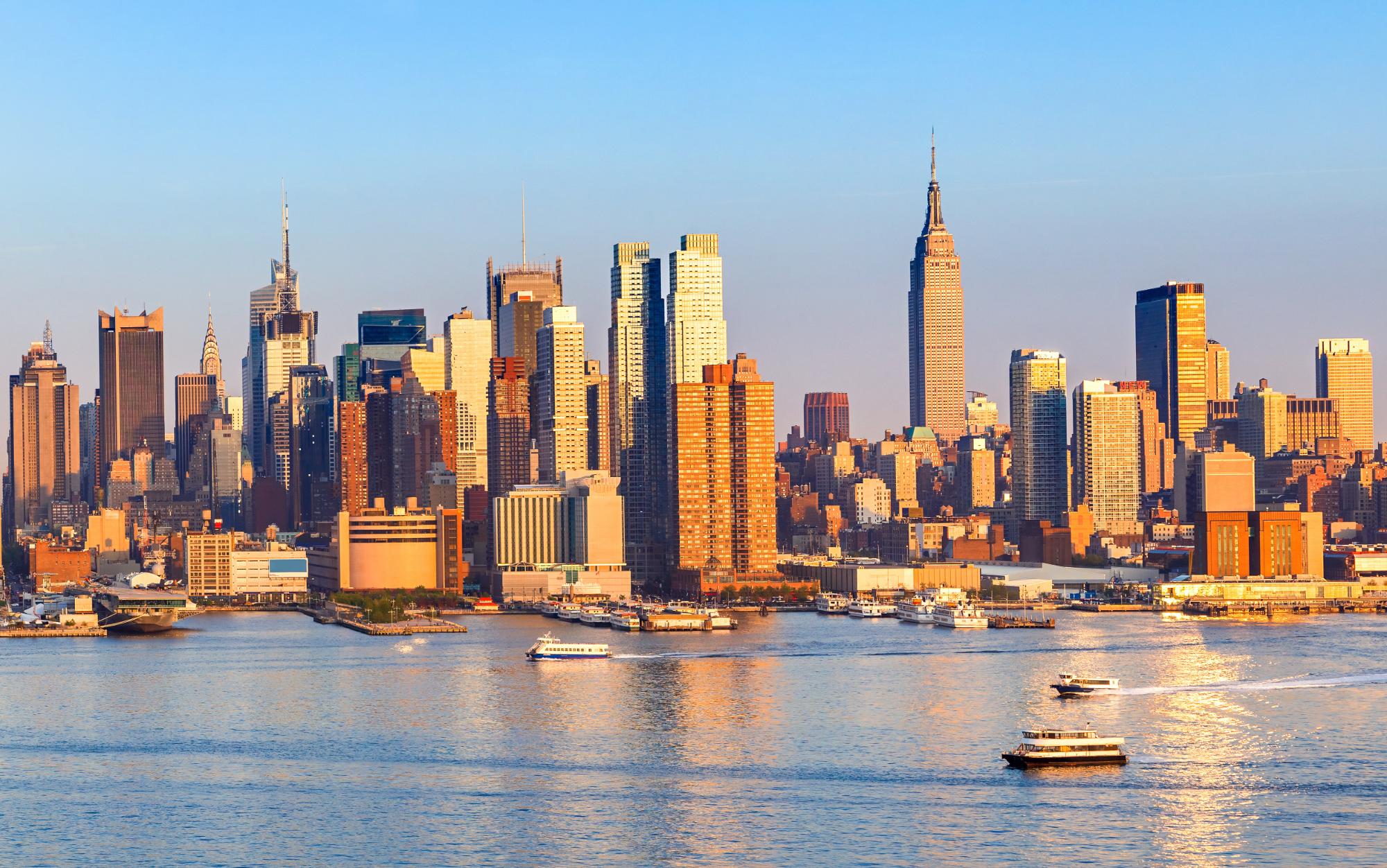 Best Airports for Private Jet Charters from Teterboro to Fort Lauderdale
Fort Lauderdale and New York are very attractive destinations for vacationers, welcoming thousands of arrivals every day. For this reason, the major hubs surrounding each location can be chaotic and may not offer amenities for ultimate comfort and convenience.
When flying between Fort Lauderdale and the New York City metropolitan area, these are the best airports to utilize:
Ft. Lauderdale-Hollywood International Airport (FLL / KFLL) — FLL Airport is a gateway for many commercial and regional flights entering the Fort Lauderdale and Miami area. The airport is located only three miles from the central business district of Fort Lauderdale.
Teterboro Airport (TEB / KTEB) — TEB is considerably smaller and less congested than other facilities in the New York City area. Sitting only six miles outside of Manhattan, TEB Airport exclusively services private aviation, making it the ideal airport to utilize for charter flights from Teterboro to Fort Lauderdale.
What about other private jet airports in Teterboro?
Fort Lauderdale Executive Airport (FXE) is another option located a few miles from downtown Fort Lauderdale. This facility is much smaller than the international airport and serves as a reliever airport to its neighboring International Airport.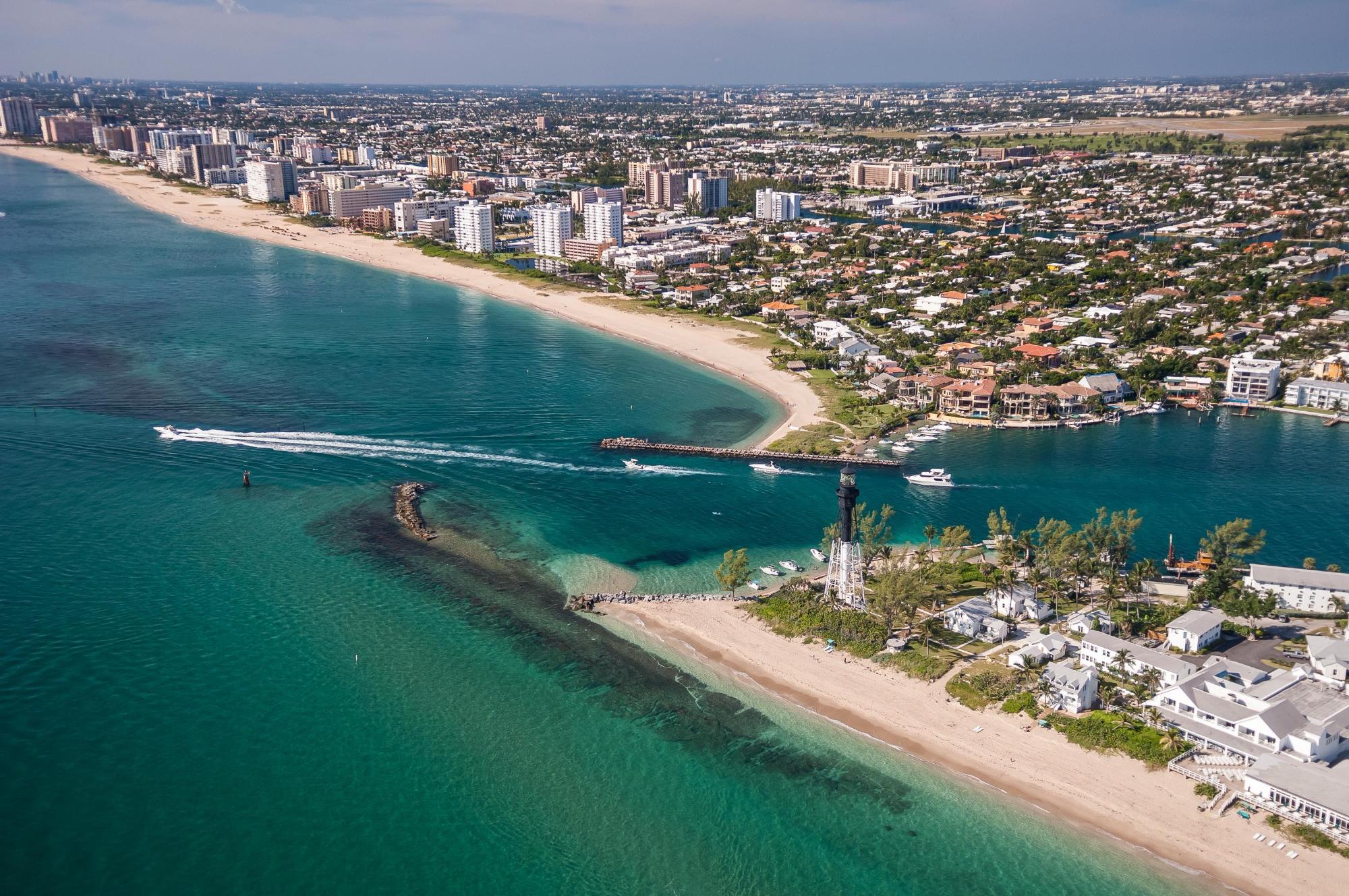 What about other private jet charter airports in Fort Lauderdale?
Westchester County Airport (HPN) is located a short drive from New York's business district and is a smaller facility, serving approximately 100,000 people yearly. John F. Kennedy International (JFK) operates as the main International port of entry in New York City, and is considerably busier as a result.
Private Charter Jet Weather in Teterboro
When chartering a private jet into or out of Teterboro, weather is an important consideration. Read the upcoming forecast in Teterboro below, to better plan your private jet flight from Teterboro to Fort Lauderdale.
Private Jet Weather Forecast in Fort Lauderdale
Pilots and charter operators of private jets from Teterboro to Fort Lauderdale factor weather into the equation when determining the most optimal, and safest route. You can browse the seven-day forecast in Fort Lauderdale below, ahead of booking your private jet charter from Teterboro to Fort Lauderdale.
For Business and Personal Private Jet Travel – Call evoJets
With over 10 years of experience, access to thousands of private charters, and outstanding customer support, evoJets is here to charter your flight and make sure that you have everything you and your party need to reach your destination. Whether it's a private charter from Teterboro to Fort Lauderdale, or a round trip tailored to your group, call evoJets today to get started: (877) 970-5387.