Private Jet Los Angeles to Las Vegas
Las Vegas and Los Angeles are two of the most common cities tied to money and entertainment. As one of the most visited cities in the world, Las Vegas has much to offer travelers whether they are searching for shows, casinos, shopping, or adventure.
On the other hand, as one of the most populous cities in the United States, Los Angeles offers constant access to some of the most upscale amenities and globally recognized businesses. Whether you are traveling for work or for pleasure, there will always be a surplus of private jets to Las Vegas and jet charters from Las Vegas to Los Angeles.
Charter a Private Jet from Los Angeles to Las Vegas
There isn't any better way to travel on a private jet from Los Angeles to Las Vegas than through evoJets. Call us today at (877) 970-5387 to learn more about what we have to offer, or head on over to our charter flight cost calculator to receive an immediate estimate for your future trip.
What does a Private Jet Charter from LA to Las Vegas Cost?
The prices listed below are ranges based on historical averages. Actual prices will vary based on trip date and the aircraft utilized.
| Aircraft Class | Aircraft Model | One-Way Price Estimate | Max Passengers | Flight Time | Fuel Stops |
| --- | --- | --- | --- | --- | --- |
| Executive Turboprop | Pilatus PC-12 | $4,600 to $6,300 | 7 | 1 hr | 0 |
| Very Light Jet | Phenom 100 | $5,200 to $7,000 | 4 | 1 hr | 0 |
| Light Jet | Citation CJ3 | $6,000 to $8,100 | 7 | 1 hr | 0 |
With private travel, there are many of factors which play a role in determining what you will be required to pay. Events such as weather, stopping at different airports, and payload on-board all determine the need for additional fuel and associated fees. Based on past trips, however, we can provide you with an estimated range to give you a frame of reference for what you will face:
LA to Las Vegas Private Jet Pricing
Executive Turboprops: $4,600 to $6,300 — These aircraft offer a great value and payload capacity as they are able to hold up to 9 passengers. Ideal for short trips, Turboprops in this class include the King Air 90, Pilatus PC-12, and King Air 350.
Very Light Jet: $5,200 to $7,000 — This class is ideal for those traveling in much smaller groups as the largest passenger load they can take on amounts to 5. Aircraft included in this class are the Eclipse 500 and Phenom 100.
Light Jet: $6,000 to $8,100 — This class of business jets can carry 6-8 people and have an increased range compared to the previous two classes. Jets included in this designation are the Citation CJ2, Lear 45XR, and Hawker 400XP.
Private Jet Charter Rates Between Las Vegas and LA
The most recommended aircraft to charter from LA to Las Vegas or to charter from Las Vegas to Los Angeles is the Executive Turboprop. It offers the best economical value, has a respectable payload capacity, and provides a luxurious in-flight cabin experience. Any jet larger than a Light Jet is strongly recommended against as they are vastly more expensive over this short route.
The evoJets Charter Flight Cost Calculator will return instant estimate results for private jets from Los Angeles to Las Vegas.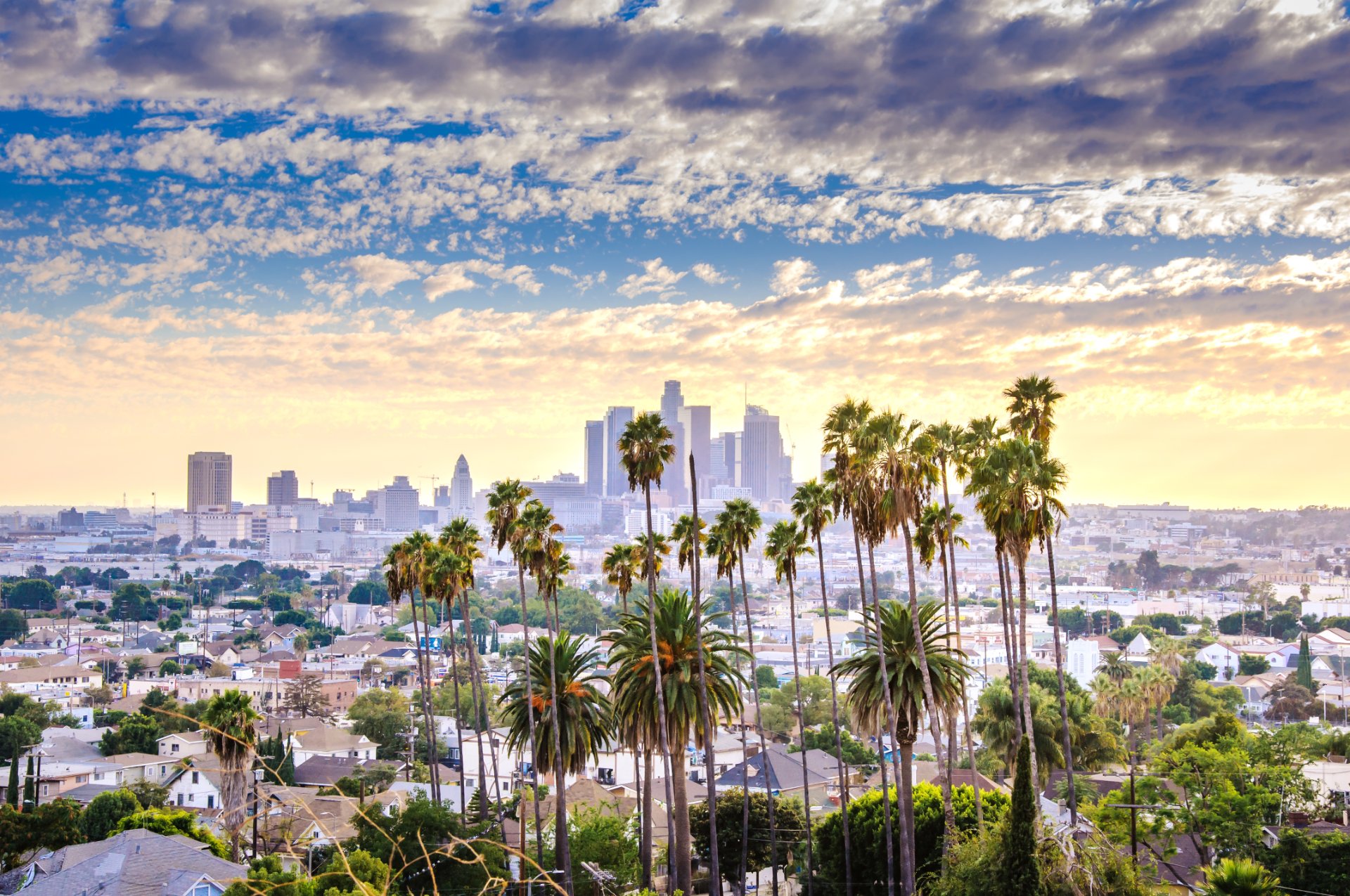 Best Airports for Private Jets Between LA and Las Vegas
Las Vegas and Los Angeles are highly desired business and vacation destinations as they have endless opportunities within both industries. Therefore, there are numerous airports in both regions which can support a private traveler. Based on what each has to offer, taking congestion and location into consideration, we recommend the following airports to our wealthy travelers:
Van Nuys Airport (VNY) — Just 20 miles outside of Los Angeles, the Van Nuys Airport has 4 FBOs for travelers to choose from. All available facilities offer luxurious experiences with amenities specifically crafted towards you and your group. There's significantly less congestion at this location which allows for jets to enter and exit the airport quickly.
McCarran International Airport (LAS) — McCarran International is the most preferred airport in the city of Las Vegas for private travelers. Conveniently located just 5 miles from the heart of the action.
What About Other Private Jet Airports in Los Angeles?
Generally, Van Nuys is the preferred airport when chartering a private jet from LA to Las Vegas. However, there are other options such as Burbank/Bob Hope and Hawthorne which will greatly serve the needs of private travelers. These airports all avoid the traffic of major airports in the area such as Los Angeles International Airport.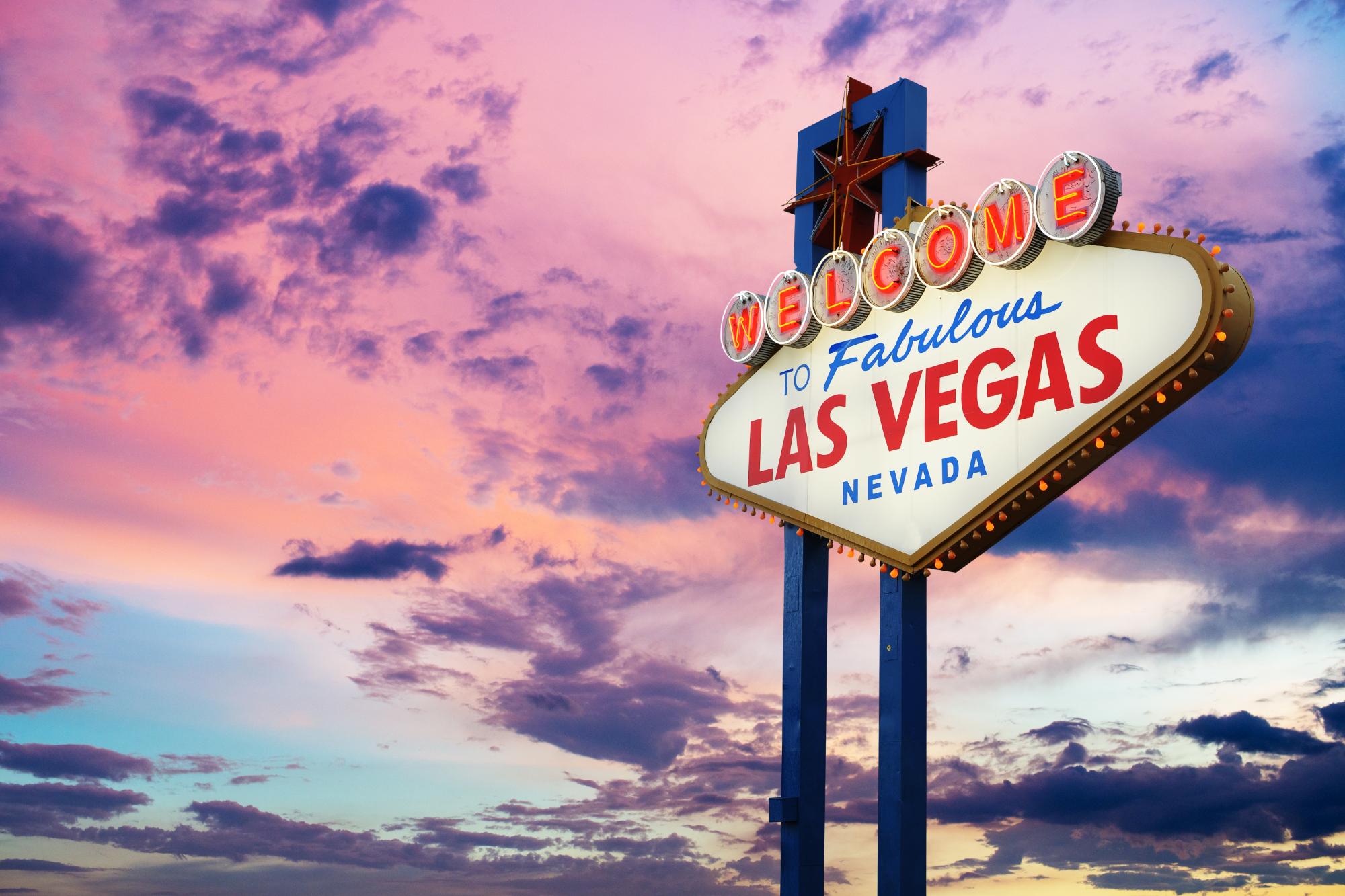 What About Other Private Jet Charter Airports in Las Vegas?
McCarran International Airport is our preferred destination, as it's ranked the 6th busiest airport in the world in terms of airport movements.
Henderson Executive Airport is is another option, located roughly 13 miles south of the city. North Las Vegas Airport is slightly closer to downtown than Henderson, and it offers complete service for general aviation serving as its own FBO. Although this airport the second busiest in the area, private fliers won't lose out on the VIP experience.
Private Charter Jet Weather in Los Angeles
All year Las Vegas has a typically dry climate. It's known for the severe summer heat which can reach an average of 100 degrees Fahrenheit in July, with highs in the 80s throughout the rest of the summer months. On average the winter months dip into the 40s, while the coldest month is December which usually measures in the high 20s.
Private Jet Weather Forecast in Las Vegas
Year-round Los Angeles visitors and residents experience warmth. The average temperature fluctuates between the high 60s to mid-80s with little precipitation. The best time to visit this area is the spring through fall as the winter months may cause it to be slightly too chilly to enjoy the beautiful beaches to their full extent.
For Business and Personal Private Jet Travel – Call evoJets
With over 10 years of experience, access to thousands of private charters, and outstanding customer support, evoJets is here to charter your flight and make sure that you have everything you and your party need to reach your destination. Whether it's a private charter from Los Angeles to Las Vegas, or a round trip tailored to your group, call evoJets today to get started: (877) 970-5387.