Private Jet Los Angeles to San Francisco
Charter a Jet From Los Angeles to San Francisco
San Francisco is home to some of the most picturesque locations in the world. Memorable sights include Victorian architecture, steep hills with houses situated precariously throughout, and the Golden Gate Bridge. This city offers a rich history visitors can enjoy any time of the year.
Los Angeles is home to globally recognized fame and fortune, attracting visitors year-round to one of the most populous cities in the United States. Travelers won't want to miss out on a charter flight from Los Angeles to San Francisco or a private flight from San Francisco to LA with all that they have to experience.
These two cities offer robust business industries which attract a large portion of the visitors annually. Whether you're traveling for business or pleasure, there's no better way to charter a private jet from LA to San Francisco or fly on a private jet from San Francisco to Los Angeles than through evoJets. We'll ensure each passenger receives the highest quality of customer service any time of the day.
Call us at (877) 970-5387 to learn more about our executive flight opportunities, or use our charter flight cost calculator to receive immediate estimates for the route.
What does a Private Jet Charter from LA to San Francisco Cost?
The prices listed below are ranges based on historical averages. Actual prices will vary based on trip date and the aircraft utilized.
| Aircraft Class | Aircraft Model | One-Way Price Estimate | Max Passengers | Flight Time | Fuel Stops |
| --- | --- | --- | --- | --- | --- |
| Executive Turboprop | King Air 350 | $5,200 to $7,000 | 8 | 1 hr | 0 |
| Very Light Jet | Citation Mustang | $5,500 to $7,400 | 4 | 1 hr | 0 |
| Light Jet | Lear 75 | $6,000 to $8,100 | 7 | 54 min | 0 |
When calculating a final price for a private jet charter from LA to San Francisco or a charter flight from San Francisco to Los Angeles, there are a few factors which play a role. Weather and weight on-board determine the amount of fuel necessary, and the selected airports increase or decrease the additional fees faced. Based on past trips, we are able to provide an estimate of the potential price for this route:
Los Angeles to San Francisco Private Jet Pricing
Executive Turboprops: $5,200 to $7,000 — Executive Turboprops are ideal for short trips such as this one. They are fuel efficient and have to capability to operate in airports which may have restrictions for larger jets. This class is capable of seating 4-9 passengers and includes the King Air 90, Pilatus PC-12, and King Air 350.
Very Light Jet: $5,500 to $7,400 — Very Light Jets are ideal for transportation of small groups. They seat 3-5 passengers and include jets such as the Eclipse 500 and Phenom 100.
Light Jet: $6,000 to $8,100 — Light Jets are perfect for larger groups comparable to that of the Executive Turboprop class as they can fit 6-8 passengers. Business jets included in this category are the Citation CJ2, Lear 45XR, and Hawker 400XP.
San Francisco to LA Private Jet Charter Rates: Best Value
Based on the route between LA and San Francisco, we most recommend the Executive Turboprop class. It offers the best value for the price, as they excel over the course of short distances such as this one. Any jet larger than a Light Jet is strongly recommended against as they would be too expensive to justify over the short travel time.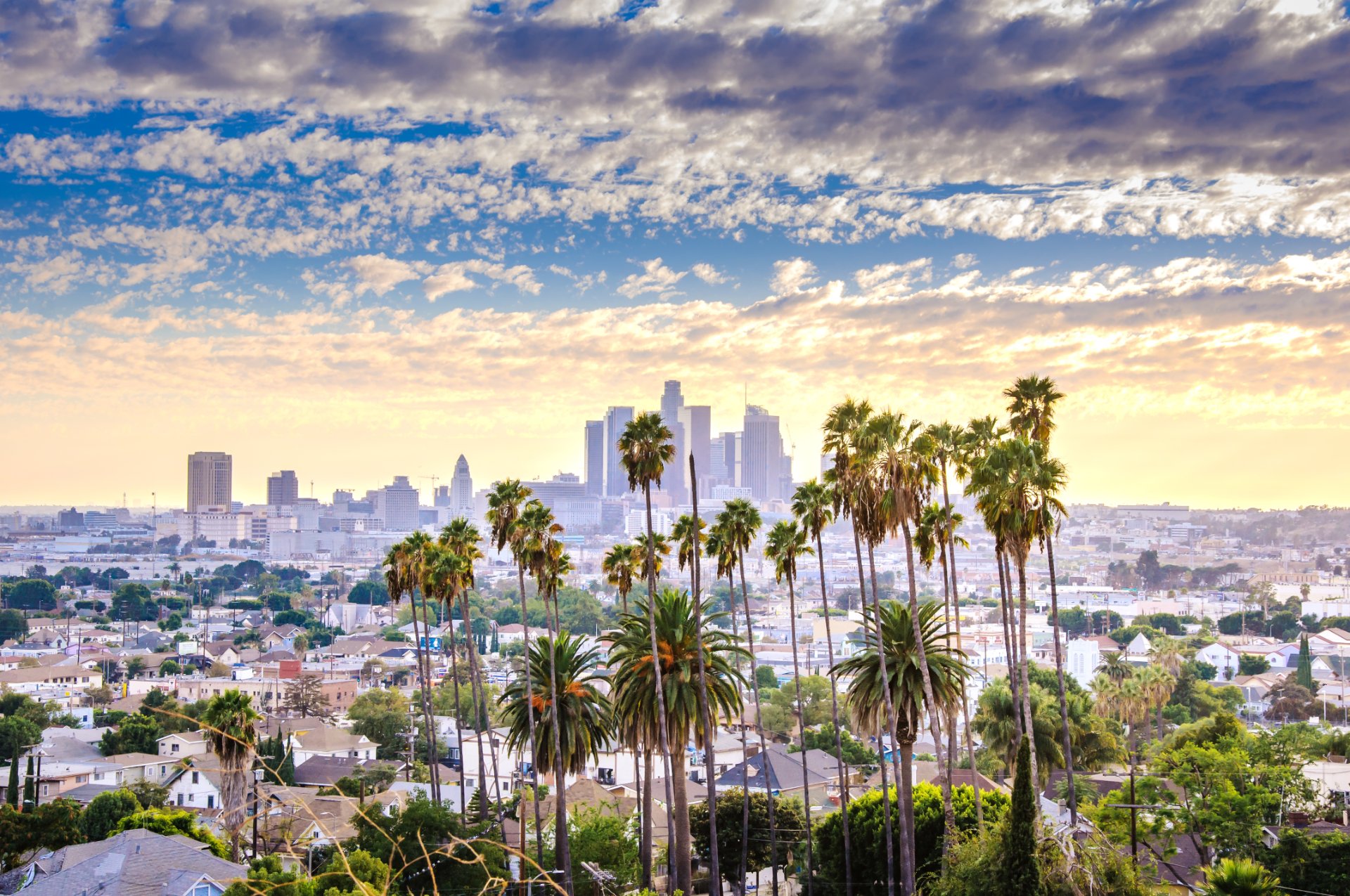 Best Airports for Private Jets Between Los Angeles and San Francisco
As these two cities are hubs for business opportunities and vacationing individuals, there's a decent amount of airports at your disposal. Each offers different experiences in terms of congested air traffic, private focused services, and associated fees. In order to provide private customers with the luxurious experience synonymous to this type of travel, we have researched the available airports and recommend the following:
Van Nuys Airport (VNY) — 20 miles away from LA, this airport offers four FBOs all focused on meeting every need for private travelers. Fuel is less expensive and traffic is far less congested. Travelers are able to get in and out of the Van Nuys Airport with an unmatched speed compared to the major airports in the area.
Hayward Executive Airport (HWD) — Just a 40 minute drive from the heart of San Francisco, this airport offers a convenient location to four major cities. It offers private car and limo service to those who prefer to be a passenger in California's traffic, among many other upscale amenities.
What About Other Private Jet Airports in Los Angeles?
Van Nuys airport is the preferred airport for private flights from SF to LA, however there are additional facilities which traveler have the ability to choose from with comparable performance. Hawthorne and Burbank/Bob Hope Airport are similar in amount of traffic and more oriented towards private aviation. It's recommended against using Los Angeles International Airport as it's one of the busiest airports in the country and air traffic is frequently delayed.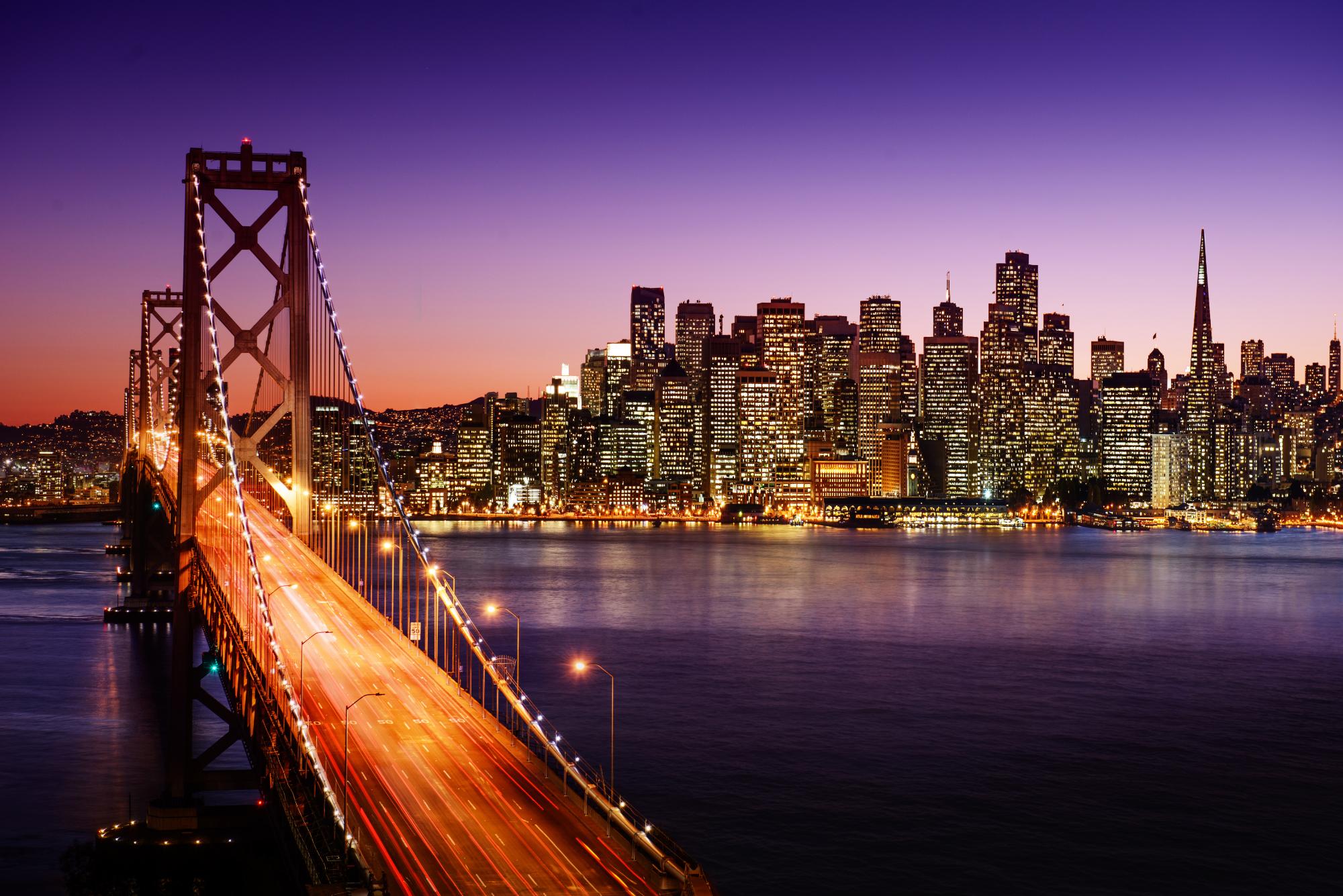 What About Other Private Jet Charter Airports in San Francisco?
Hayward Executive is our preferred airport when chartering a jet from LA to San Francisco as it's dedicated to the corporate aviation industry. It's smaller in size than competing airports and much less congested so travelers are assured they're receiving personalized treatment. That being said, there are other airports in the area which offer similar services.
Oakland International Airport is slightly closer to the heart of San Francisco, located four miles outside of Oakland, California. It's somewhat busier than Hayward Executive, but still offers high quality treatment of its customers through the use of the two FBOs on base.
San Francisco International Airport is the closest in relation to the final destination of charter from Los Angeles to San Francisco. It's the largest airport in the entire area, and is frequently saturated with air traffic. While it's significantly busier than the other two airports, it puts a traveler in closer proximity to the attractions and business centers.
Private Charter Jet Weather in Los Angeles
The city of LA experiences warm weather all year, even in the months where other states are breaking out their winter gear. Generally the temperatures range from the high 60s to mid-80s throughout the entire year.
While the winter months may be too cold for beach excursions, travelers will still be encouraged to leave their coats at home. Any time of the year is ideal for traveling here, however spring through fall offers the best chances to fully experience the gorgeous beaches.
Private Jet Weather Forecast in San Francisco
Throughout the year, San Francisco has consistent mild temperatures. The summer months float around the 60s whereas the winters generally stay above 45 degrees Fahrenheit. Winter sees the most precipitation of the year, with January measuring in the most rain. Travelers will find it best to bring a jacket regardless of the time of year they visit, as the wind off the Bay can be unpredictable.
For Business and Personal Private Jet Travel – Call evoJets
With over 10 years of experience, access to thousands of private charters, and outstanding customer support, evoJets is here to charter your flight and make sure that you have everything you and your party need to reach your destination. Whether it's a private charter from Los Angeles to San Francisco, or a round trip tailored to your group, call evoJets today to get started: (877) 970-5387.