Private Jet Burbank to Teterboro
When in Burbank, California, you are minutes away from hiking the Hollywood hills. There is much to explore in this creative city, and an endless array of activities for all personalities. When you're done taking in The Walk of Fame, head over to your favorite Beverly Hills rooftop lounge to catch the sunset in style.
Charter a Jet from Burbank to Teterboro
When you're ready to trade coasts, a private jet from BUR to TEB is the best way to get to the NYC Metro area. Teterboro, NJ is minutes from Manhattan, and home to Teterboro Airport, which exclusively services private jet charter flights.
From the bright lights and high-rises in Times Square, to the more tame Central Park, New York City truly is without compare. Regardless if your private jet charter to Teterboro is for business or pleasure, our charter specialists are here to make your trip as seamless as possible. Your private flight from Burbank, CA is a few clicks away with evoJets—use our charter flight cost calculator or give us a call today to get started (877) 970-5387.
What does a Private Jet Charter from BUR to TEB Cost?
The prices listed below are ranges based on historical averages. Actual prices will vary based on trip date and the aircraft utilized.
| Aircraft Class | Aircraft Model | One-Way Price Estimate | Max Passengers | Flight Time | Fuel Stops |
| --- | --- | --- | --- | --- | --- |
| Super Midsize Jet | Citation X | $34,000 to $40,000 | 8 | 5 hr | 0 |
| Heavy Jet | Legacy 600 | $40,000 to $50,000 | 13 | 5 hr 12 min | 0 |
| Ultra Long Range Jet | Global 5000 | $58,000 to $70,000 | 16 | 5 hr 6 min | 0 |
A private charter from Burbank to Teterboro will vary in cost depending on several factors, such as the number of travelers, departure date, weather events, and aircraft.
Based on previous jet charters from BUR to TEB, we've compiled a list of estimates below, segmented by aircraft class.
For a formal quote for your next private flight from BUR to TEB, contact evoJets today!
Burbank to Teterboro Jet Charter Pricing
Light Jet from Los Angeles to New York: $27,500 to $33,600 — Light Jets are among the common private aircraft, and can comfortably seat six to eight people. Ideal for short to medium range trips, aircraft in this category includes the Citation CJ2, Lear 45XR, and Hawker 400XP.
Midsize Jet from Los Angeles to New York: $33,100 to $40,400 — Featuring a spacious cabin and high-fuel efficiency, this is a class for parties of seven to nine. Jets in this category include the Citation Excel, Hawker 800XP, and the Lear 60.
Super Midsize Jet from Los Angeles to New York: $40,200 to $49,100 — One of the largest in the aviation industry, you'll be cruising the clouds comfortably. With in-flight access to luggage and high-class travel amenities, jets in this category include the Challenger 300, Falcon 50EX, and Citation X.
The evoJets Charter Flight Cost Calculator will return instant estimate results for private jets from Burbank to Teterboro, or jet charter flights from Teterboro to Burbank.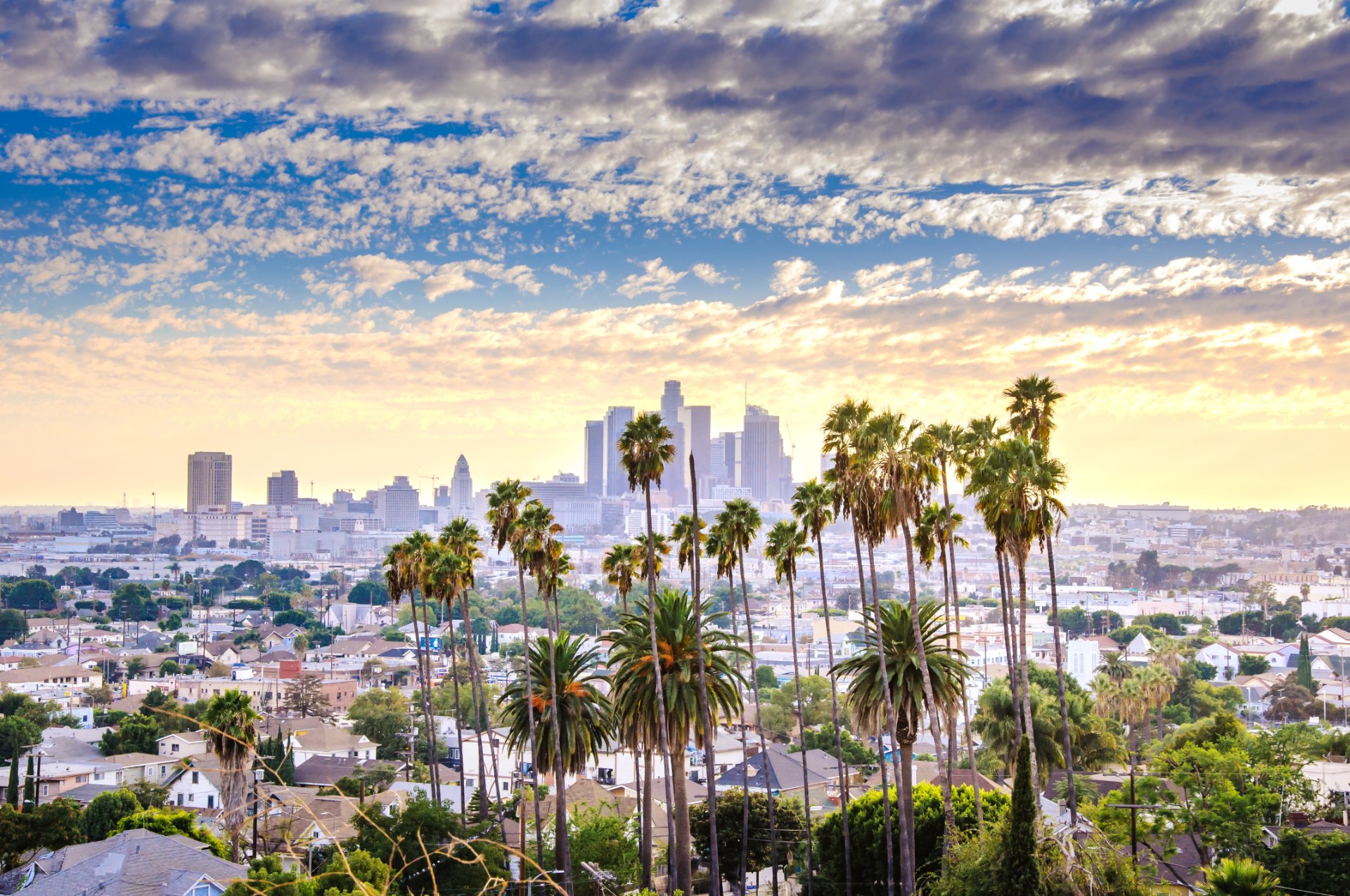 Best Airports for Private Jet Charters from Burbank to Teterboro
LA County and the NYC metropolitan area are among the most frequently traveled urban centers in the United States. Their global influence and international recognition result in thousands of scheduled flights into their facilities every week.
Since air traffic and congestion may be common, we have recommended facilities to ensure the most comfort and convenience for your private travel.
Bob Hope Airport (BUR / KBUR) — Also known as Hollywood Burbank Airport, it serves the greater Los Angeles airport in a far less congested manner than LAX. It is the only facility in the city with a direct rail connection to downtown Los Angeles.
Teterboro Airport (TEB / KTEB) — Located a few miles from Manhattan, TEB is a smaller reliever airport that only welcomes smaller aircraft. This facility offers the most hassle-free experience of New York airports.
What about other private jet airports in Burbank?
When chartering a private jet into or out of Los Angeles, VNY Airport is another excellent choice. Los Angeles County is home to one of the busiest international airports in the world, LAX, which is home to two FBOs for charter flights.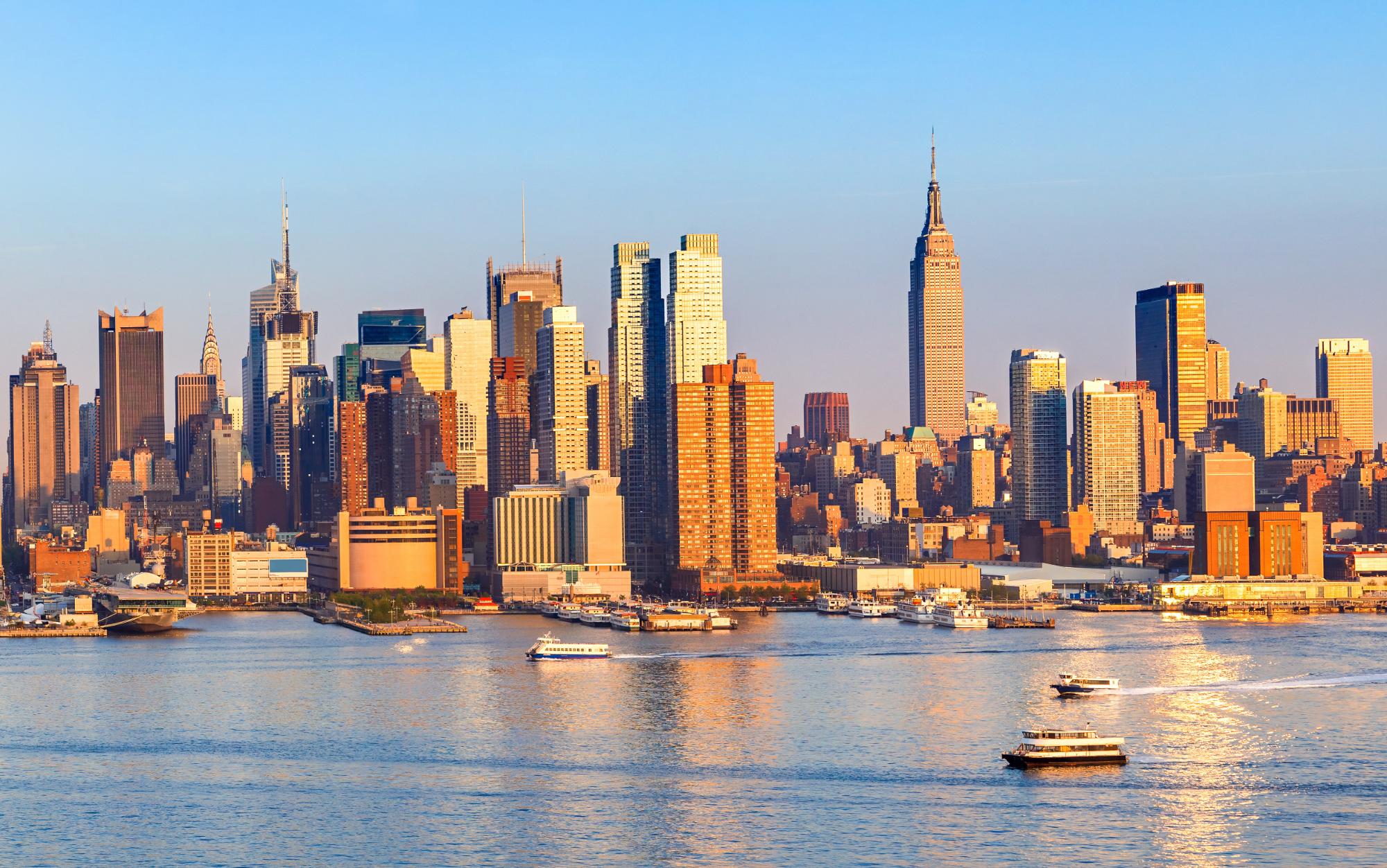 What about other private jet charter airports in Teterboro?
Westchester County Airport (HPN) is located a few miles from New York's business district and is a less congested alternative. John F. Kennedy International (JFK) is located in Queens, New York and serves as the largest international hub in the New York City area.
Private Charter Jet Weather in Burbank
When chartering a private jet into or out of Burbank, weather is an important consideration. Read the upcoming forecast in Burbank below, to better plan your private jet flight from Burbank to Teterboro.
Private Jet Weather Forecast in Teterboro
Pilots and charter operators of private jets from Burbank to Teterboro factor weather into the equation when determining the most optimal, and safest route. You can browse the seven-day forecast in Teterboro below, ahead of booking your private jet charter from Burbank to Teterboro.
For Business and Personal Private Jet Travel – Call evoJets
With over 10 years of experience, access to thousands of private charters, and outstanding customer support, evoJets is here to charter your flight and make sure that you have everything you and your party need to reach your destination. Whether it's a private charter from Burbank to Teterboro, or a round trip tailored to your group, call evoJets today to get started: (877) 970-5387.