Private Jet Flights to ATL: Hartsfield Jackson Atlanta Intl Airport - Atlanta, GA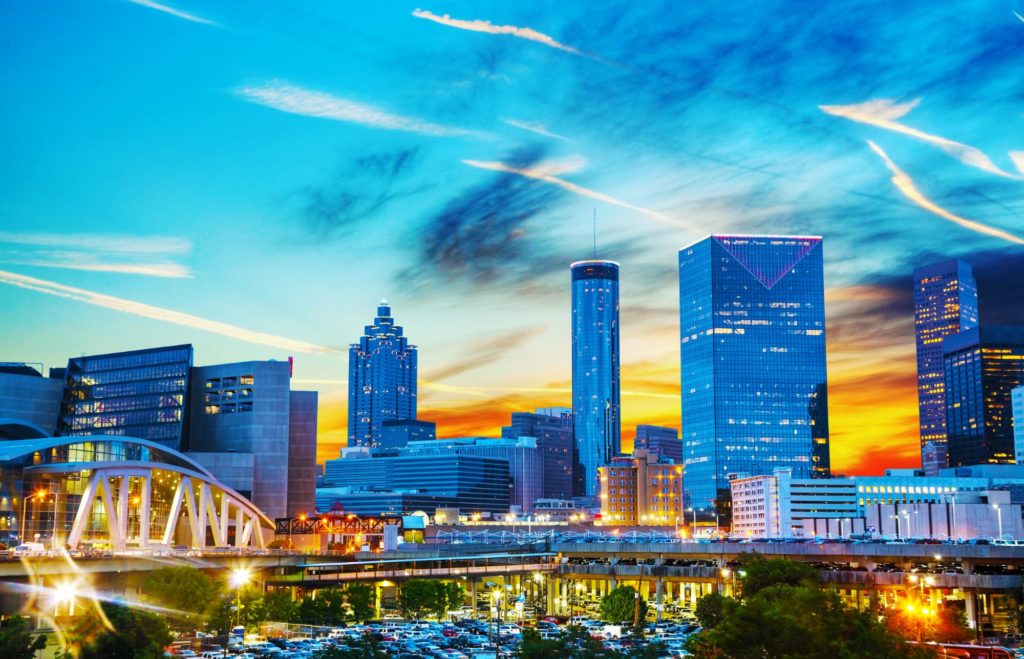 Hartsfield Jackson Atlanta Intl Airport Overview
Hartsfield Jackson – Atlanta's International Airport – is not just the biggest airport in Atlanta. It is the single busiest airport in the entire world. It serves as a hub for both domestic and international flights, with total enplanements exceeding 100,000,000 passengers annually. Because the airport is so busy, it is not the ideal choice for luxury private jets to Atlanta, as there tends to be a lot of congestion. But its proximity to the city and value as an alternative landing spot still makes it a common location for routes.
Why Do Luxury Passengers Choose ATL Airport?
With evoJets, we often recommend avoiding a private jet to ATL, and instead landing in Dekalb Peachtree Airport. Although it is located a bit further away from the Atlanta city center, it tends to have far less congestion and thus provides a better opportunity for a comfortable trip.
That said, if you're looking to land directly in Atlanta, Hartsfield Jackson Atlanta International Airport is certainly your primary choice. For luxury ATL private jet travelers, there are several amenities that make it a nice place to land despite the high number of travelers, including:
The Club at ATL Lounge
Interfaith Chapel
Service Animal Relief
Currency Exchange
Charging Stations, and More
Whether you're there to visit the World of Coca Cola on holiday or you are traveling for a critical business meeting, a private flight to ATL will get you the closest should you choose to use it as your primary landing destination. No matter where you plan to land, book a private jet charter to Atlanta with evoJets.
Hartsfield Jackson Atlanta Intl Airport FBO Details
The following FBO's are available for ATL private jet service:
Hartsfield Jackson Atlanta Intl Airport Technical Information
| | |
| --- | --- |
| IATA Code | KATL |
| Local Code | ATL |
| Longest Runway | 11,890 ft |
| Port of Entry | Yes |
| Aircraft Supported 135 | All |
| Elevation | 1026 |
| Airport Coordinates | 33.63669968°, -84.42810059° |
| Airport Website | Hartsfield Jackson Atlanta Intl Airport Official Website |
| Airport Address | 6000 N Terminal Pkwy, Atlanta, GA 30320 |
Hartsfield Jackson Atlanta Intl Airport Current Weather