Private Jet Flights to TMB: Miami Executive Airport - Miami, FL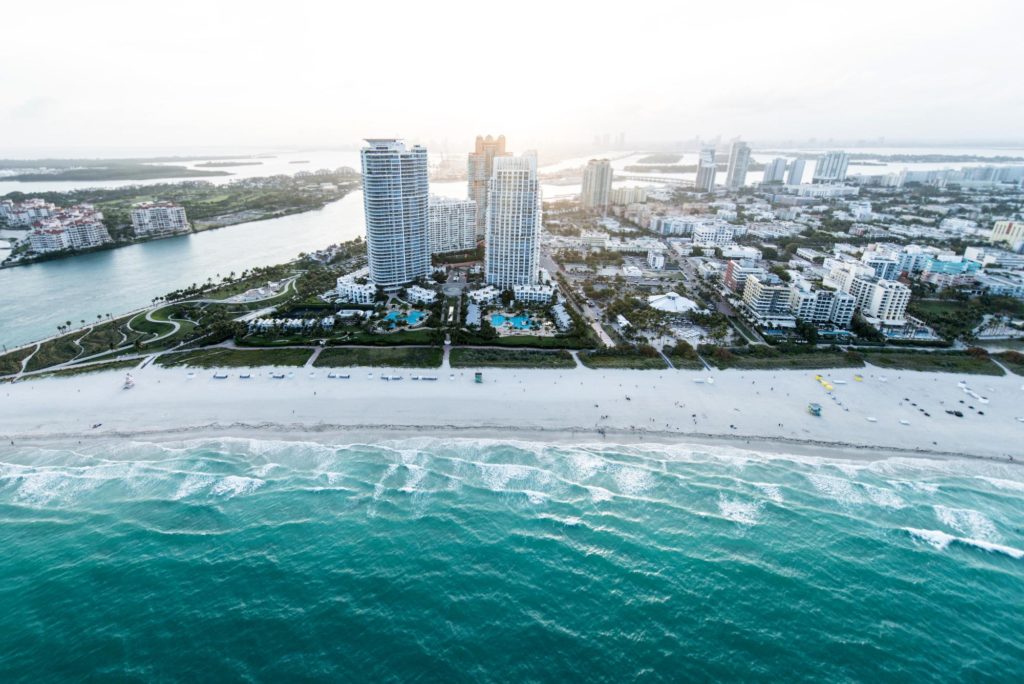 Miami Executive Airport Overview
Upon landing at Miami Executive Airport (TMB), you'll be welcomed with sunshine, color, and a vibrant energy that comes with touching down in the seventh most populous county in the United States.
Boasting more than 6 million inhabitants, close proximity to some of Florida's awe-inspiring natural wonders, and a culturally diverse population and rich history, a private jet to Miami guarantees another trip will most certainly be booked in the future.
Whether you're: meeting and entertaining clients in the Central Business District of Downtown Miami, admiring the breathtaking Wynwood Wall outdoor art installation, venturing through the vast Everglades, indulging in a Cubano sandwich as you explore Little Havana, or are just working on your tan as you stroll down and take in the sights of the Miami Beach boardwalk, jetting to Miami Executive Airport (TMB) means you are centrally located and a hop, skip, and a jump away these wonders. In fact, you'll swear that you must be in some Caribbean hideaway.
Teeming with business, delicious cuisine, art, nature, and warm weather, chartering a private jet to Miami Executive Airport (TMB) guarantees a cultural experience like no other for any traveler no matter the duration of their trip.
Why Book a Private Jet to TMB Airport?
Formerly known as Kendall-Tamiami Executive Airport, TMB was renamed to Miami Executive Airport in 2014. Miami Executive Airport is one of the busiest general aviation airports in Florida, serving corporate, recreational, flight training, and governmental agency flights. It is the main airbase of the Miami-Dade Police Aviation Unit, home to the Tamiami Composite Squadron (a local squadron of the Civil Air Patrol), the "Wings Over Miami" aviation museum, and also houses the Miami-Dade College's aviation programs.
Along with reliably and efficiently serving a high volume of flights on a daily basis, Miami Executive Airport is only 15 minutes away from Downtown Miami. It is no coincidence that as the fastest growing region in Miami, Downtown Miami offers stunning nightlife, museums and historic buildings, shopping and leisure activities, and proximity to sandy beaches to any traveler who chooses to charter a private jet to TMB, Miami Executive Airport.
Charter a Private Jet to Miami Executive Airport (TMB)
As a reliever to the bustling Miami International Airport (MIA), our charter specialists strongly recommend Miami Executive Airport (TMB) due to the modern, efficient and professionally staffed FBO facilities it offers.
The prime location of Miami Executive Airport also means quick and easy access to: the Florida Turnpike, Ocean Reef, the Florida Keys, and a plethora of recreational and business activities in Miami and Miami Beach.
For a formal quote or to book your private jet to TMB, contact evoJets today!
Miami Executive Airport FBO Details
The following FBOs are available for TMB private jet service:
Reliance Aviation
International Flight Center
Air Sal – IFC North
Advanced Aircraft Center
Signature Flight Support
Miami Executive Airport Technical Information
| | |
| --- | --- |
| IATA Code | KTMB |
| Local Code | TMB |
| Longest Runway | 6,000 ft |
| Port of Entry | Y |
| Aircraft Supported 135 | All |
| Elevation | 10 |
| Airport Coordinates | 25.6476°, -80.4332° |
| Airport Website | Miami Executive Airport Official Website |
| Airport Address | 12800 SW 145th Ave |
Miami Executive Airport Current Weather