Private Jet Flights to PLS: Providenciales International Airport - Providenciales, Caicos Islands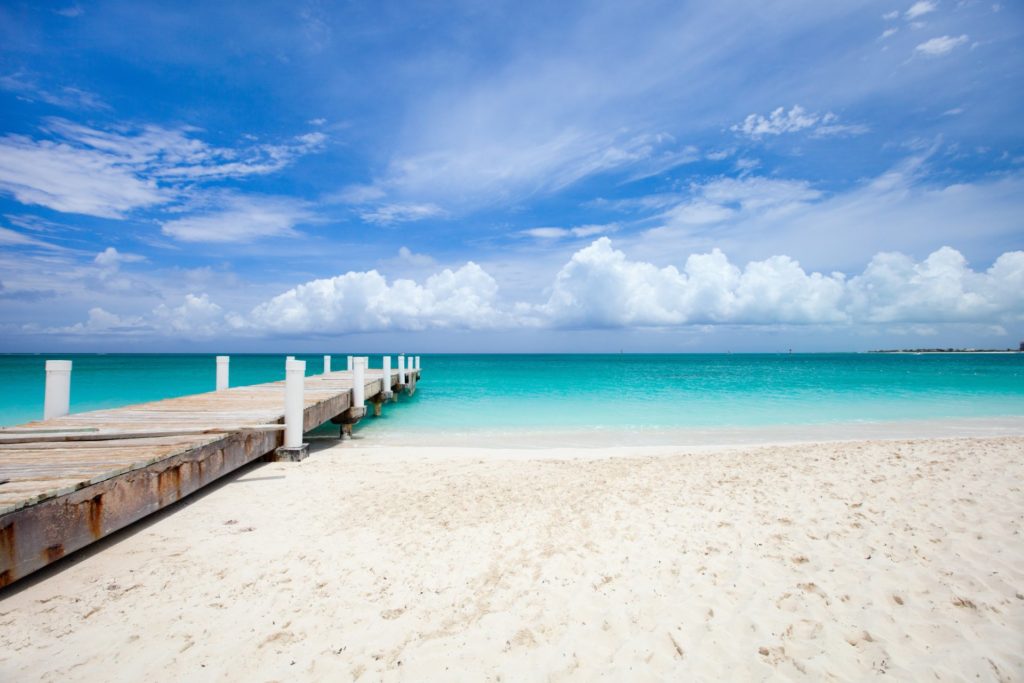 Providenciales International Airport Overview
Home to some of the world's most spectacular beaches, Turks & Caicos is at the top of every globetrotter's bucket list. From turquoise waters and dusty white sand, to endless sunshine and unlimited piña coladas, your private charter to Turks and Caicos is only a few clicks away with evoJets!
Jet to the Caicos Islands between January and April and catch a glimpse of the gentle giants of the sea, humpback whales, as they migrate south to give birth in the tepid waters of Silver Banks. Lovers of marine-life can even charter their own whale-watching glass-bottom vessel for an up-close and intimate look at these majestic mammals.
For those looking to simply enjoy a good dose of Caribbean cerulean waters and beaming sun rays, you can kick back on Grace Bay and sink your feet into the warm sand. Indulge in a helping of conch fritters and chili-doused prawn kebabs as you relax under the sun with a pineapple of rum.
Foodies can revel in the island's Thursday night T & C Fish Fry, an absolute must-do when chartering a private jet to Turks and Caicos. A local event of freshly fried salty delights, live samba, and some of the best-barbecued fish you'll ever have, you'll be singing and munching all night.
When jetting to Turks and Caicos, evoJets recommends utilizing Providenciales International Airport, on the islands of Providenciales. Welcoming almost two-million globetrotters every year, the Caicos await your arrival.
Why Book a Private Jet to PLS Airport?
Beaming sun all year-round, Turks and Caicos is the perfect escape from a long winter season of freezing cold temperatures. Dotted with luxury resorts and flashy shorelines, you'll be sipping mojitos and swinging on your private hammock in no time when you book your private jet to this Caribbean archipelago with evoJets.
The FBOs at Providenciales are dedicated to ensuring your private travel needs are satisfied. Providing jetsetters with a contemporary style facility, world-class lounge and travel services, the on-site amenities for charter jet travelers make Providenciales International Airport an elite facility.
Charter a Private Jet to Providenciales International Airport (PLS)
For surreal beaches, unrivaled diving sites, and delicious food, Turks and Caicos is the place to be. Whether you're looking to spike your adrenaline with daring adventures or simply enjoy the sound of the waves crashing into the shore, a private jet to Caicos Islands is only the start of a grand vacation.
For more information or to book your private travel with evoJets, contact us today!
Providenciales International Airport FBO Details
The following FBOs are available for PLS private jet service:
Blue Heron Aviation
Provo Air Center
Providenciales International Airport Technical Information
Providenciales International Airport Current Weather