Private Jet LA to Tokyo — Charter a Jet From Los Angeles to Tokyo
Charter a Jet From Los Angeles to Tokyo
As one of the most populated cities in the world, Tokyo is a highly sought-after destination for business, politics, and travel to experience the unique culture. Headquartered within its limits are powerhouse organizations such as Sony, Nintendo, and Toyota which brings an influx of business travelers every day. For those traveling on holiday, opportunities for adventure and exploration are endless, including experiences such as Disney and Edo Castle.
Los Angeles is a major global hub for business and entertainment, which are two of the main reasons the bulk of travelers visit. It's one of the most populated cities in the United States, so private jet charter flights from LA to Tokyo or private charter jets from Tokyo to Los Angeles are incredibly accessible.
There isn't a better way to charter a private jet from LA to Tokyo or private flight from Tokyo to Los Angeles than through evoJets. Throughout the duration of your trip, we will be here to help with anything you need to ensure you and your group are treated as VIPs. To learn more about our elite travel opportunities, please call (877) 970-5387, or check out our charter flight cost calculator here on the website for immediate estimates.
What does a Private Jet Charter from LA to Tokyo Cost?
The prices listed below are ranges based on historical averages. Actual prices will vary based on trip date and the aircraft utilized.
| Aircraft Class | Aircraft Model | One-Way Price Estimate | Max Passengers | Flight Time | Fuel Stops |
| --- | --- | --- | --- | --- | --- |
| Heavy Jet | Legacy 600 | $100,000 to $125,000 | 12 | 7 hr 36 min | 0 |
| Ultra Long Range Jet | Gulfstream G-650 | $150,000 to $190,000 | 14 | 7 hr 30 min | 0 |
With international private jet trips, there are numerous factors which have a hand in determining the final price for customers. Items such as necessary stops along the route, airport fees, and weight brought on-board all have the ability to increase or decrease the extra fees. Based on past departures on these routes, we are able to estimate the price:
LA to Tokyo Private Jet Pricing
Heavy Jet: $98,900 to $114,400 — Heavy Jets have longer range capabilities, ideal for routes such as this one. They have the potential to complete the distance nonstop and can transport 10-16 passengers. Heavy Jets include the Gulfstream G-IV, Challenger 604, and Falcon 900EX.
Ultra Long Range Jet: $142,400 to $165,400 — Ultra Long Range Jets have unmatched range capabilities, making many routes across the globe nonstop, including LA to Tokyo. They have luxurious cabin interiors and seat 12-18 passengers. ULR Jets include the Gulfstream G-650, Falcon 7X, and Global Express.
Tokyo to Los Angeles Private Jet Charter Rates: Best Value
Both the Heavy Jet and Ultra Long Range Jet classes are highly recommended for this route. The major factors in determining which is better suited for you and your group depends on the amount of people and baggage included. It's strongly recommended against going with any smaller jet as they will not have nonstop capabilities, causing expenses to add up very quick.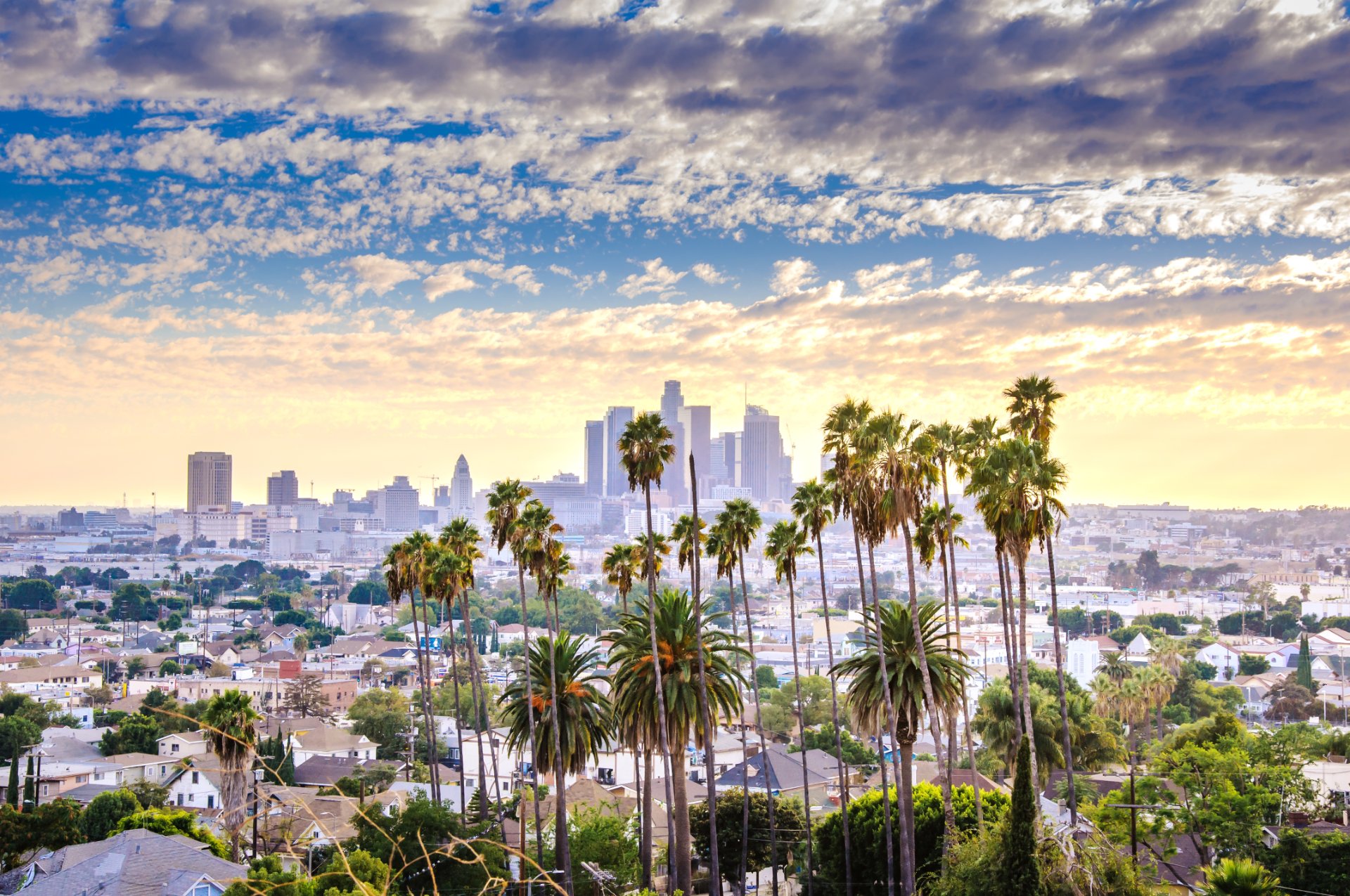 Best Airports for Private Jets Between LA and Tokyo
As Los Angeles and Tokyo are two of the world's most popular destinations, travel between the two occurs frequently. However, given Tokyo's landscape and population, there are fewer airports to choose from. Given the available options in both cities, we recommend the following based on numerous factors including experience with private travel and overall atmosphere.
Van Nuys Airport (VNY) — Located only 20 miles outside of Los Angeles, the Van Nuys Airport is ideal for the private traveler. It offers 4 FBOs to choose from, providing discounted fuel prices and less air traffic than the surrounding airports.
Tokyo International Airport (RJTT) — Also known as Tokyo Haneda Airport or Haneda International Airport. It's located less than 10 miles from the heart of the city and is one of the two primary destinations for visitors flying into the region. It has just under 10 gates dedicated to private travelers, ensuring there's separation of operations from the congestion of one of the world's busiest airports.
What About Other Private Jet Airports in Los Angeles?
While Van Nuys is the preferred airport for private jet charters to Los Angeles from Tokyo, airports such as Hawthorne and Burbank/Bob Hope Airport are destinations which also specialize in private flights. It's recommended against traveling into Los Angeles International Airport as there's frequently delays due to the severe congestion of gates and runways.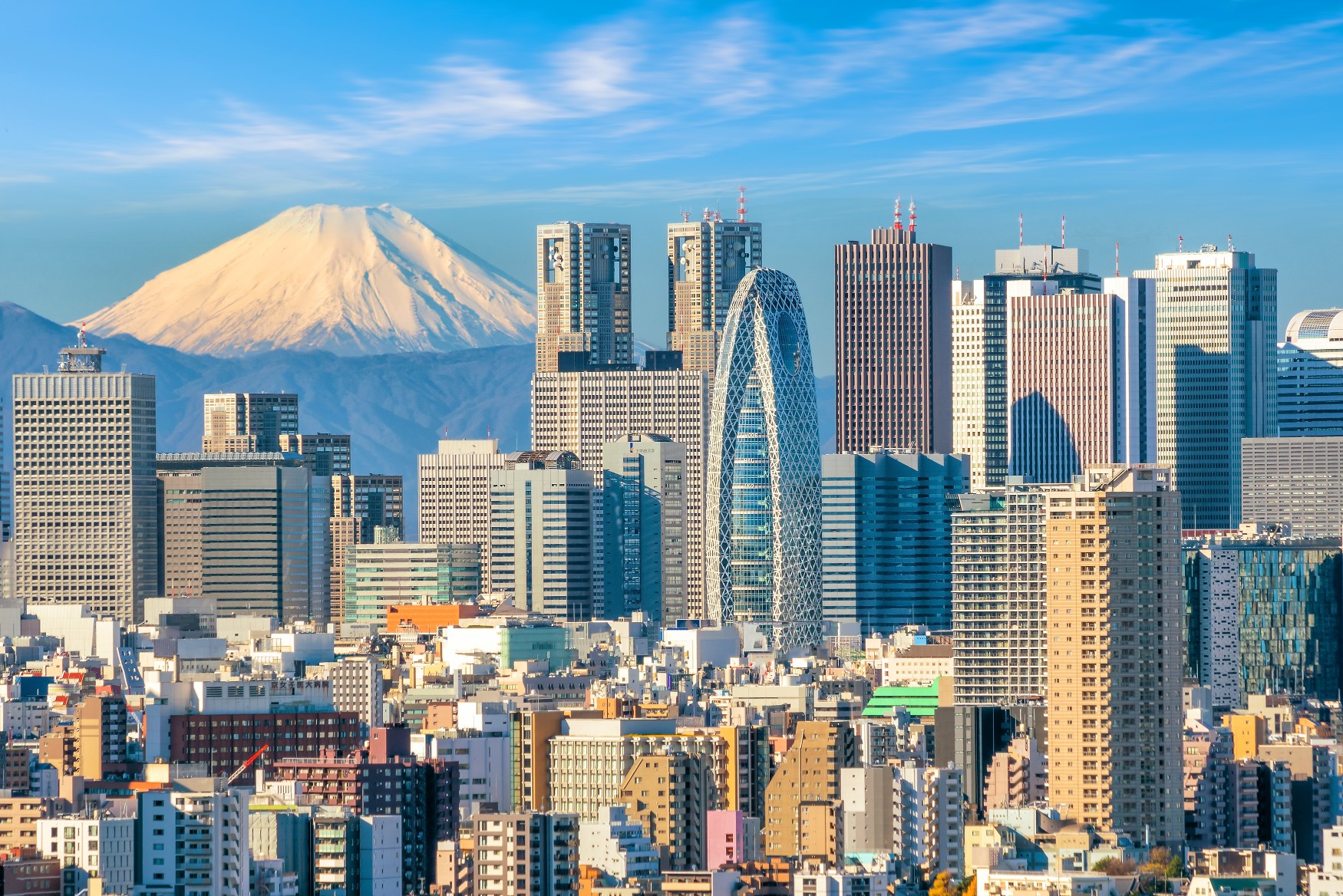 What About Other Private Jet Charter Airports in Tokyo?
Although Tokyo International Airport is our recommended airport for private flights from LA to Tokyo, there are two other airports within the region which travelers can choose from. Narita International Airport is the second busiest airport in Tokyo and is a main hub for six different carriers. It's located roughly 40 miles outside of the center of Tokyo.
Yokota Air Base is another airport in the area, however pricing to operate within this location is immensely higher than the previous two destinations. It's primary operations are dedicated to the United States Air Force.
Private Charter Jet Weather in Los Angeles
LA has beautiful weather all year, with averages floating between the high 60s to mid-80s. Winter temperatures are on the lower end of the range, which might impede the experience of the beaches. If beach days are your primary focus, it's recommended to travel here during the spring through fall. Otherwise, year-round there's endless amounts of activities to take part in, in addition to the exponentially growing amount of business opportunities.
Private Jet Weather Forecast in Tokyo
Tokyo experiences hot, humid summers as it's primarily a subtropical climate. Winters tend to be cool with occasional cold spells. Summer months tend to witness more precipitation, whereas the winter months are relatively dry. The region is prone to annual typhoons which usually remain relatively mild in strength.
For Business and Personal Private Jet Travel – Call evoJets
With over 10 years of experience, access to thousands of private charters, and outstanding customer support, evoJets is here to charter your flight and make sure that you have everything you and your party need to reach your destination. Whether it's a private charter from Los Angeles to Tokyo, or a round trip tailored to your group, call evoJets today to get started: (877) 970-5387.