Private Jet Flights to DEN: Denver Intl Airport - Denver, CO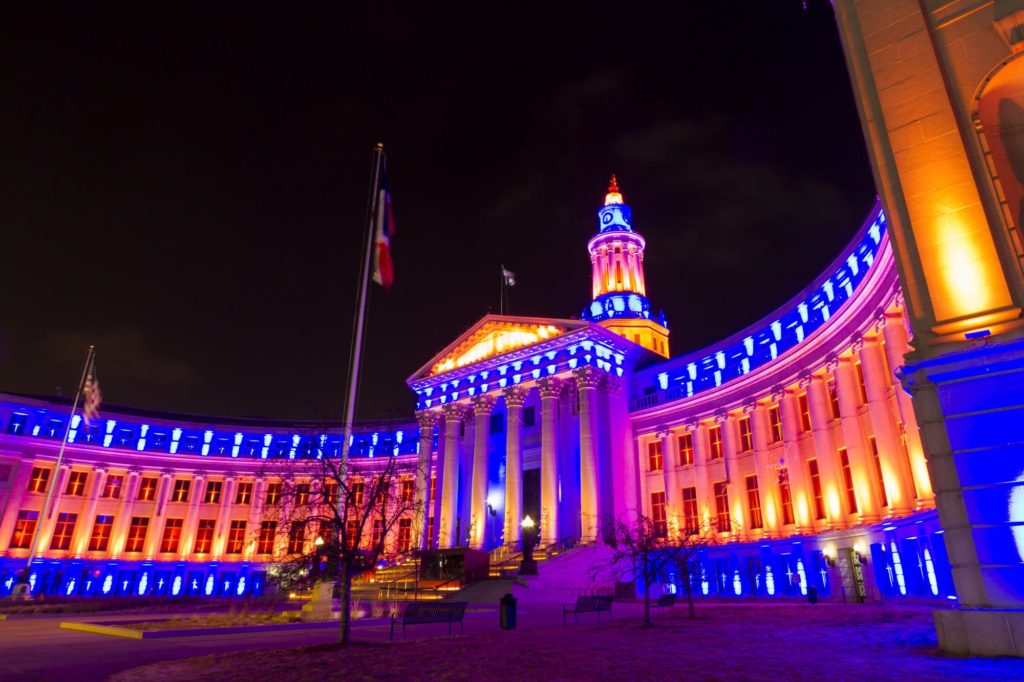 Denver Intl Airport Overview
As a major economic hub in the region, Denver is a common destination for business travel, while still maintaining the features needed to be a popular tourist destination as well. For those that fly commercial, that often means traveling through Denver International Airport (DEN), which not only serves the Denver and Boulder areas but also serves as a midway point for several major airlines. It is not uncommon for business travelers to charter private jets to Denver through DEN, yet there are other airports to consider for better prices and less congestion.
Why Book a Private Jet to DEN?
Three commercial airlines use Denver International as a HUB, which means that large commercial jets fly in and out on of DEN on a regular basis. In fact, Denver International is the 20th busiest airport in the world, and the 5th in the United States. That is great for some domestic budget travelers, but that causes problems for private jets to DEN that want easy and cost efficient access. Alternative routes to:
Centennial Airport
Rocky Mountain Airport
Both offer lower pricing with better service and ease. It is also 25 miles from downtown Denver, further than both Centennial Airport and Rocky Mountain Metro. It also does not house planes on location, which increases costs to the traveler.
That said, there may be reasons on occasion to book a private plane to DEN. There are far more shops and restaurants for travelers that need to pick up items before heading to their hotel. Anyone meeting with a party that traveled commercial may find it easier to meet them on site. And during winter months, the airport is more equipped for snow and ice than some of the smaller regional ones.
Contact evoJets for a Private Charter to Denver Today
No matter which airport you choose for your Denver travel, contact evoJets and let our team book the perfect luxury aircraft for your travel needs.
Denver Intl Airport FBO Details
The following FBO's are available for DEN private jet service:
Denver Intl Airport Technical Information
| | |
| --- | --- |
| IATA Code | KDEN |
| Local Code | DEN |
| Longest Runway | 16,000 ft |
| Port of Entry | Yes |
| Aircraft Supported 135 | All |
| Elevation | 5431 |
| Airport Coordinates | 39.86169815°, -104.6729965° |
| Airport Website | Denver Intl Airport Official Website |
| Airport Address | 8500 Peña Blvd, Denver, CO 80249 |
Denver Intl Airport Current Weather