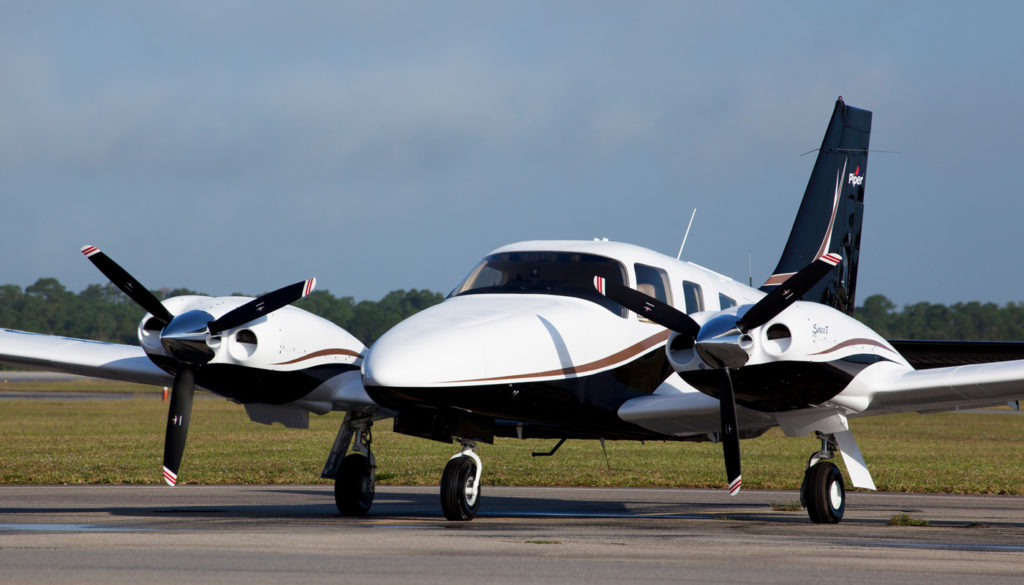 Piper Seneca Overview
The Piper Seneca line is a very popular twin-engine piston family, and the evolved version of the single engine Piper Cherokee Six. These efficient aircraft have become some of the gentlest fliers in the air today, comparable to the Beech Baron 58 while providing popular interior features and a very smooth ride for air taxi.
Piper Seneca Interior
The piper Seneca is a popular private charter aircraft for business or pleasure. It is equipped with several features for luxury relaxation, including ergonomic seats, natural leather, and club seating. It also comes with a cooler to provide even more comfortable seating.
For the busy executive, modern variations of this aircraft come equipped with fold away work tables and an optional executive workstation to keep your business operating on the go. For family flights, this workstation can be removed for a sixth seat or added cargo room.
Piper Seneca Performance
As a passenger on the Piper Seneca, the new and responsive handling make sit a very comfortable flight, thanks to the long ailerons and perfectly weighted stabilizer. The cabin comes with a full lavatory and can fit over 67 cubic feet of luggage, and comes with an optional entertainment station.
The Seneca travels at roughly 180 knots, which makes it a bit slower than some of the other light aircraft charter options, but provides stable and comfortable support to make the flight gentle and relaxing. The flight uses the popular Continental IO-360 engine with an intercooler, and its powerful performance makes it a great flight option for over-water and night travel.