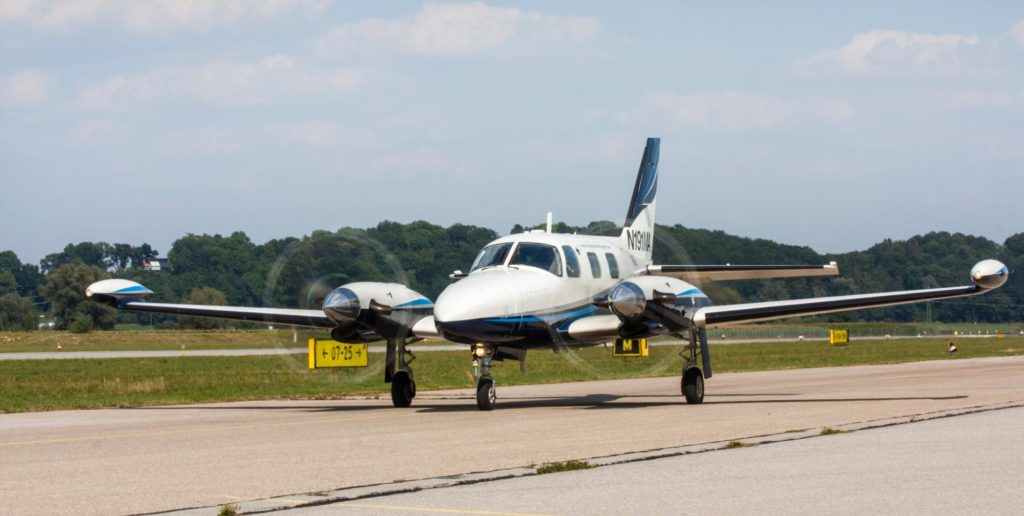 Piper Chieftain Overview
The Piper PA-31-350 Chieftain is a cabin-class twin-engine piston aircraft whose lineage began production in the Early 1960's. Piper Aircraft, Inc. unveiled the Chieftain family line in 1962, and produced several variations through the mid-1980s.
Piper Chieftain Interior
Due to its spacious interior cabin and liberal baggage capacity, the Chieftain 350 quickly grew in popularity after its original release in 1972. With increased engine power (350-hp rotating Lycoming Ts) and seating for up to 8 in most models, the Chieftain achieves greater range and increased passenger capacity over the older Navajo versions.
Piper Chieftain Performance
With a max speed of about 428km/h and range of about 800nm, the Chieftain can fly nonstop from Dallas to Phoenix with a full load of passengers. Fuel consumption and depreciation per cycle make the Chieftain 350 a lean option in terms of operating expense, compared to larger turboprop alternatives like the King Air 90. Requiring shorter runway length for takeoff and landing, the Chieftain can access much smaller airstrips than many competing turboprops.