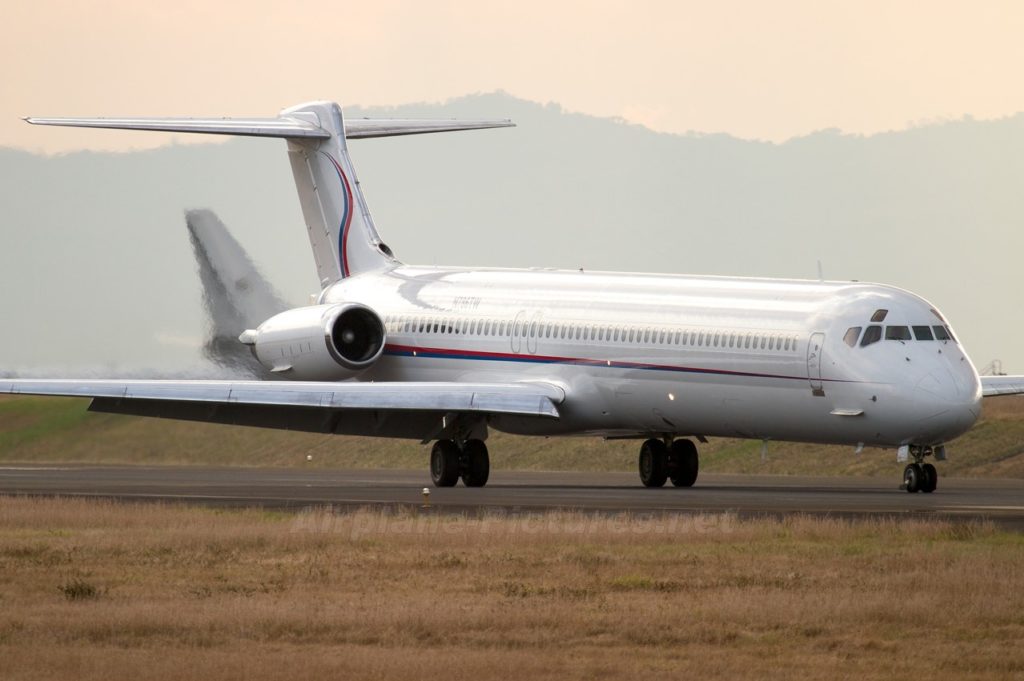 MD-83 Overview
The McDonnell Douglas MD-80 series has long been a popular medium range commercial jet airliner. The MD-83 model, specifically, is seen throughout the United States and abroad, used to transport between 135 to 167 passengers for large group charter flights. The MD-83 is a variant of the MD-81 and MD-82, with a more powerful engine and longer range.
MD-83 Interior
The MD-83 comes with different seating arrangements depending on the number of travelers. The mixed class model has 12 first class seats and 123 economy class seats with 36 inch and 32 inch seating, respectively. There is also an all-economy, high density model that fits up to 167 passengers. All MD-83 planes come with excellent storage capacity for those with extra baggage.
MD-83 Performance
The MD-83 is capable of higher operating weights. Its twin 21,000 pound thrust Pratt and Whitney JT8D-219 engines give it a range of 2,504 nautical miles, capable of cross country travel (for reference, Los Angeles to New York is 2,451 nautical miles). Its capable distance is one of the primary reasons to charter an MD-83 for regional group travel.
The MD-83 also comes with upgraded landing gear and brakes, which make it a safer, more comfortable flight from takeoff to landing – perfect for large group charters.