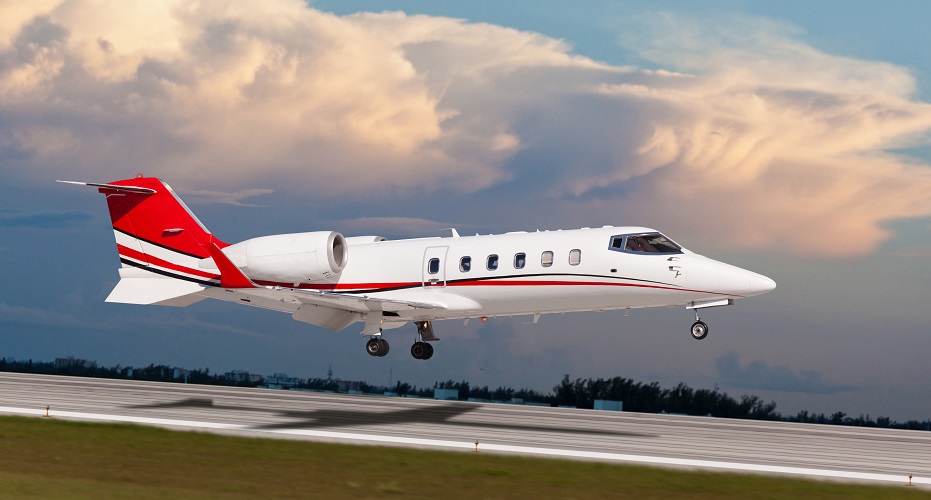 Lear 60 Overview
Enhancements and improvements to the Lear 55 resulted in the hugely popular Learjet 60, with an even longer fuselage and new engines. A pure upgrade in all areas to an already successful aircraft resulted in a widely trusted and utilized business jet in both the private sector and retail jet charter.
Charter a Lear 60 and enjoy the unparalleled range, speed and efficiency of this impressive Midsize Jet.
Lear 60 Interior
Cabin layout in the Lear 60 remains generally the same as the Lear 55, seating seven passengers comfortably with many models offering eight full seats. The Lear 60 cabin includes an expanded lavatory and even more space for passenger comfort than the previous Lear 55. Accommodations for a coffee maker, microwave, and a fax machine are available.
Most Lear 60's available for charter today have been fitted with WiFi and enhanced media options, making them excellent for business travel when coupled with the speed and range of the aircraft.
Lear 60 Performance
Two Pratt & Whitney Canada PW305A turbofans power the Learjet 60, giving it increased range and excellent performance. A Full Authority Digital Engine Control (FADEC) system is in place to reduce pilot workload by auto-regulating engine performance.
Improvements to the aerodynamics of the Learjet 60's wing and winglets resulted in improved handling during approach and landing, less drag between the wing and fuselage, and better efficiency for the wings. The design of the wing offers smoother flights, while landings are made easier by stronger wheel brakes.