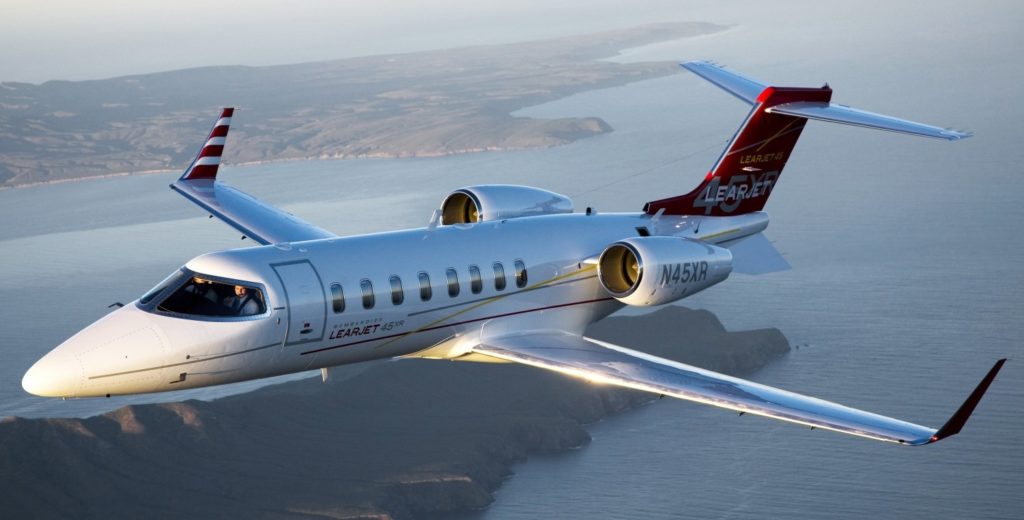 Lear 45XR Overview
The Learjet 45XR improved on both the Learjet 45 and 40 with upgraded engines and higher performance. With improved range and speed and boasting the same roomy cabin as the Lear 45, the 45XR is an even better version of an already great aircraft.
Charter a Lear 45XR with evoJets for your next mid-to-long-range flight. Clients enjoy the unrivaled speed and range of the Lear 45XR, which are comparable to most Midsize Jets, for a Light Jet price.
Lear 45XR Interior
The 45XR uses the same general seating configuration of the 45, carrying eight passengers in double-club layouts. The basic improvements to the cabin include about 6 inches more legroom, 2 inches more seat width, and increased storage space in the galley. While Learjets are not often thought of as roomy in the cabin, the Lear 45 and 45XR are actually quite comfortable.
Lear 45XR Performance
With two updated AlliedSignal TFE731-20BR turbofan engines, the Learjet 45XR can carry more passengers at higher speeds and over longer distances. The aircraft also has improved hot-and-high performance, climbing rates, and higher takeoff weights.