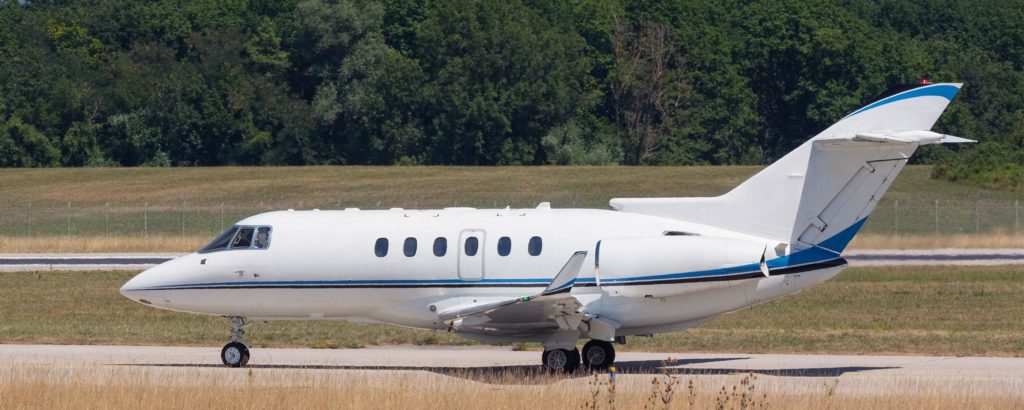 Hawker 900XP Overview
Following in the long line of successful Hawker Midsize Jets is the Hawker 900XP. Enhanced engines and upgraded systems through the cabin improved the already impressive Hawker 800XP. Increased baggage capacity and even more cabin amenities make the 900XP a favorite among charter clients.
Hawker 900XP Interior
The 900XP's cabin remains unchanged in basic layout, though it can be rearranged to fit passenger needs, including fewer seats for more luggage space. Typical baggage capacity has been increased to 50 cubic feet. The latest version of the cabin's galley includes a cold food box, microwave, coffee maker, and storage for dishes, utensils, and glasses. A recent addition to the cabin features is the Aircell Axxess II satellite communications system so travelers can stay connected on the fly.
Hawker 900XP Performance
The Hawker 900XP's new engines are Honeywell Aerospace TFE 731-50R turbofans which offer improved hot/high-altitude airfield takeoffs, increased climb abilities, and overall faster times to your destination. Range is so far improved that Hawker Beechcraft declares the 900XP can make one-stop flights from New York to Honolulu.Another improved feature which increases aerodynamic performance is the 900XP's newly enhanced, composite winglets.