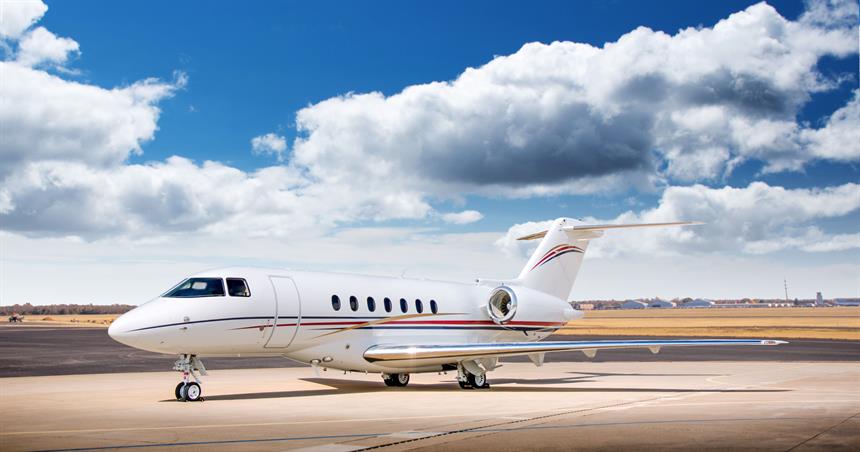 Hawker 4000 Overview
The Hawker 4000, originally known as the Hawker Horizon, is the largest jet in the Hawker family. Its spacious cabin is usually arranged for eight passengers, though it can accommodate up to ten. Another great aircraft in a long line of successful Hawker products, the Hawker 4000 is a favorite among charter clients.
Hawker 4000 Interior
Seats are typically configured in a double club layout with folding tables and power plugs between each facing pair of seats. A flat floor runs the length of the cabin, and a refreshment area and an enclosed lavatory are included. The Hawker 4000 comes equipped with the Iridium Satellite Telephone System as well as the Rockwell Collins Airshow Cabin Management, Information, and Entertainment System.
The rear luggage space is easily accessible and can store oversized carry-on luggage, like presentation boards or a golf bag. The aircraft has a total of 108.5 cubic feet of baggage space between both the internal and external compartments.
Hawker 4000 Performance
The spaciousness of the cabin is partially due to the Hawker 4000's space-saving carbon composite construction. This lightweight construction-along with the aircraft's two Pratt & Whitney Canada PW308A engines-allow it to make coast-to-coast US and transatlantic flights. The engines are similar to those of the Hawker 1000, but offer more thrust and higher efficiency, giving the Hawker 4000 impressive short field capabilities for a jet of its size.
The Hawker 4000 also has a new, simpler anti-ice system than that of the 1000, and features trailing link landing gear and a digital anti-skid system for smooth landings. The flight deck of the Hawker 4000 uses the Honeywell Primus Epic avionics suite.