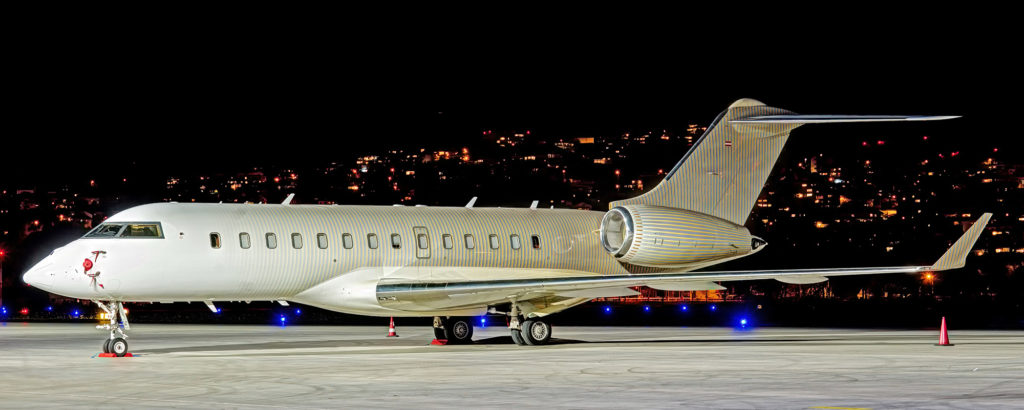 Global 5000 Overview
The Bombardier Global 5000 is a large, roomy business jet by Bombardier Aerospace. It comfortably seats about 14 passengers, but can be rearranged for 19 maximum. With exceptional range and relativley low operating costs, the Global 5000 carves out a great space in the ultra-long-range Heavy Jet class.
Global 5000 Interior
The Global 5000's typical cabin layout may include four-place club seating, an office or conference area, and on some models a crew rest area. The fully adjustable seats have contoured backs and armrests, and may include Visco Elastic cushions which are designed by Nasa to conform to each passenger's individual body shape.
The cabin has a full galley and spacious enclosed lavatory, and offers a Rockwell Collins Airshow 21 cabin electronics system with internet access. The Global 5000 has 185 cubic feet of baggage space and the rear storage compartment is air-conditioned and accessible during flight.
Global 5000 Performance
Two full authority digital engine control (FADEC) equipped Rolls-Royce BR710A2-20 turbofan engines power the Global 5000, giving it a range of almost 6000 statute miles and a lofty maximum speed of about 562 mph. Bombardier recently increased the gross weight of the Global 5000, allowing for a higher fuel capacity and an even greater travel range. The ergonomically designed cockpit uses the Honeywell Primus 2000XP avionics suite.