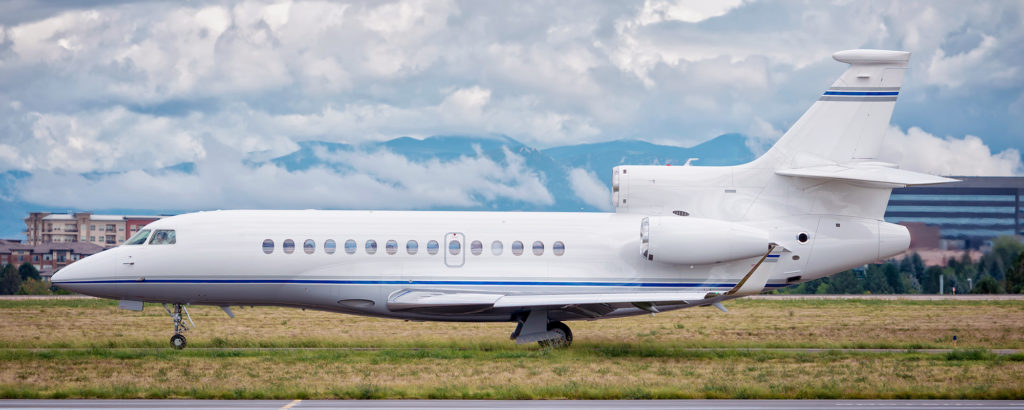 Falcon 7X Overview
The Dassault Falcon 7X is a recent development of the Falcon tri-jet family. It comfortably seats eight passengers in a cabin as wide as that of the Falcon 900EX, but with six more feet of length. With incredible range, cabin experience and cockpit technology, the 7X is one of the most impressive long-range business jets available.
Falcon 7X Interior
The cabin of the Falcon 7X is designed for comfort during transcontinental flights and includes accommodations for six fully berthable passenger seats. The typical configuration consists of three lounge areas with club seating and a three-seat divan. The cabin has a large galley, a private lavatory, and employs "quieting acoustics" and an advanced temperature system to maintain a comfortable travel environment.
Falcon 7X Performance
The Falcon 7X's three Pratt & Whitney Canada PW307A engines give it exceptional transcontinental range, and offer better performance in hot and high terrain airfields. Other design features include a lighter, stronger, and larger vertical stabilizer than that of the Falcon 900EX, and increased area on the high aspect ratio wing.
The flight deck of the Falcon 7X is equipped with the same Dassault / Honeywell EASy "Enhanced Avionics System"—based on the Honeywell Primus II Epic avionics suite—as the Falcon 900EX, 900DX, 2000EX, and 2000DX.