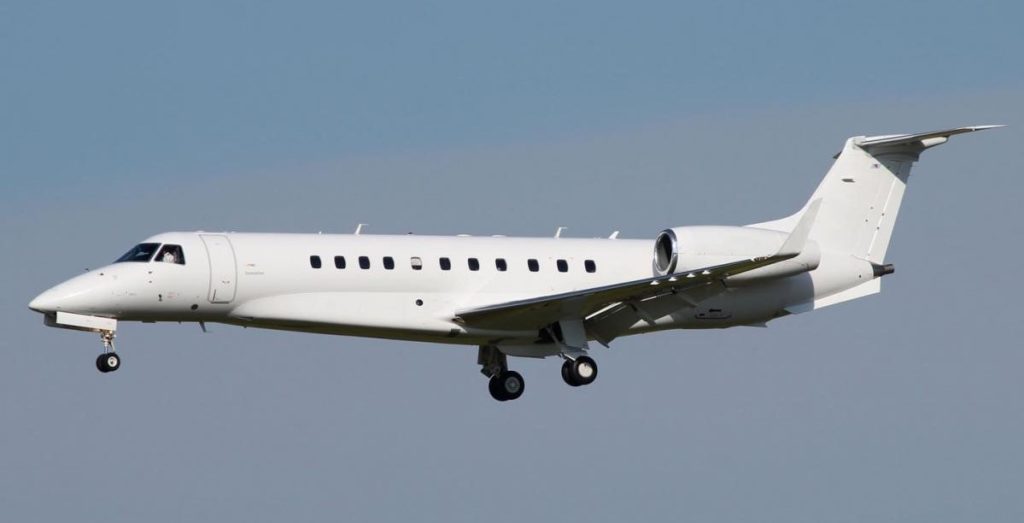 Embraer ERJ 135 Overview
With seating for up to 37, the Embraer ERJ 135 is a popular regional twin engine jet that is perfect for large group charter flights. It is one of the few jets built specifically for regional travel, and its ability to transport medium to larger sized groups with gentle ease makes Embraer ERJ 135 charter flights very useful for transporting employees and large groups.
If you would like to charter an Embraer ERJ 135, contact evoJets today.
Embraer ERJ 135 Interior
Built for short flights and group travel, the ERJ is equipped with spacious overhead storage for larger carry-ons. It has an impressive 6' cabin height and 6'11" in width. There are no middle seats, giving each passenger their choice of window or aisle with room in between. There are also power outlets at every seat, so guests can work, charge their phones, or enjoy a movie on a laptop.
Embraer ERJ 135 Performance
One of the primary reasons to select an Embraer ERJ 135 charter is for its performance. For a regional aircraft, the ERJ 135 is nimble, quick, and provides better distance for its size than competing jets. The two Rolls Royce AE3007A1/3 engines provide excellent power: At 447 knots, you'll arrive at your destination quickly, and with a 1300 nautical mile range, you can travel from Boston to Chicago with hundreds of miles to spare.