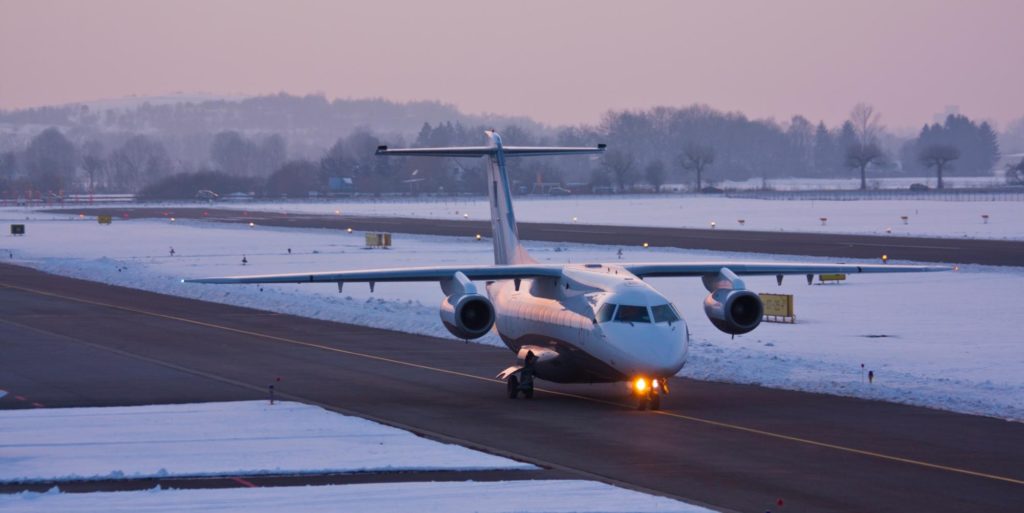 Dornier 328 Jet Overview
The Fairchild Dornier 328JET is a 30-seat, jet-powered version of the original Dornier 328 turboprop. When configured for corporate transport with a longer range, it is known as the Envoy 3. With seating for up to 30, this aircraft is a great option for regional group charter flights.
Dornier 328 Jet Interior
Corporate cabin layouts for the 328JET include seating arrangements for 8 to 14 passengers, with a variety of configuration options. Club seating may be arranged around an optional three-place divan which converts into a double bed, and includes folding tables, 110v/220v power outlets, individual controls for lighting, environment controls, and entertainment options. The cabin may include an Airshow 400 flight system and a wireless phone or SatCom.
Many of the Dornier 328 charter aircraft available feauture an airline layout with row seating for up to 30 passengers. This configuration offers great value for large groups, since the Dornier is small enough to use most private airports, unlike larger airliners. The 328JET also comes with a full private toilet and sink area, and a well-equipped galley with microwave, coffee maker, hot and cold water, storage for dishes and cutlery.  The 252 cubic foot baggage hold is accessible during flight.
Dornier 328 Jet Performance
Changes to the 328JET from its turboprop predecessor include FADEC-equipped Pratt & Whitney Canada PW306 turbofans, the strengthening of two fuselage frames to support the new engines, and strengthened landing gear and brakes. The aircraft comes with an updated Honeywell Primus 2000 integrated EFIS avionics suite.