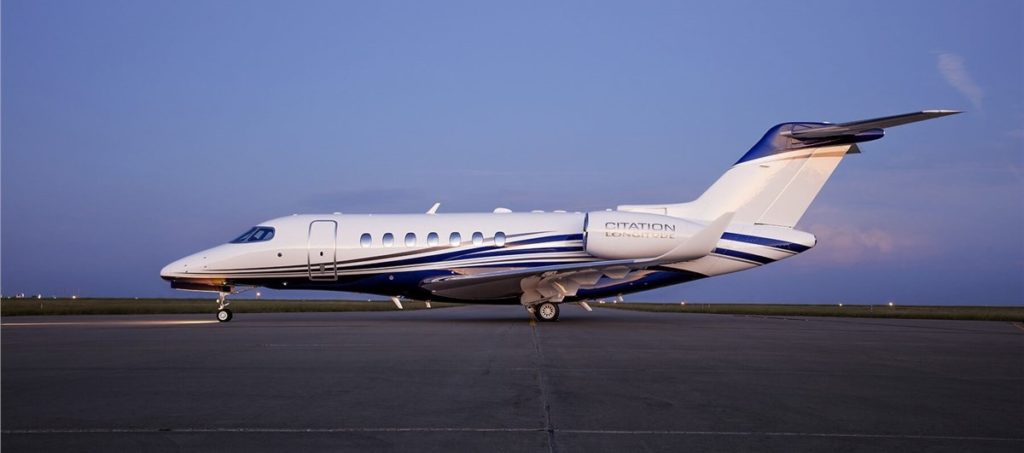 Citation Longitude Overview
With the addition of its Citation Longitude, Cessna Aircraft Company added a cutting-edge long-range aircraft to its already impressive fleet. Capable of flight distances of up to 4,000 nautical miles, the Longitude can make a non-stop trip from New York to Paris at speeds of up to Mach .86.
Citation Longitude Interior
Offering space for up to eight passengers and a crew of two (third crewmember optional), the Cessna Longitude boasts varying cabin configurations, all with impressive style and state-of-the-art entertainment and connectivity options. With both a dual-club eight-seat arrangement and a four-seat forward club with three-person couch design, the Longitude can accommodate varying passenger interface preferences.
All seats are comfortably equipped with swivel and recline capability, and the entire cabin will be wired with Cessna's ClarityTM connectivity technology, specifically designed for the Citation line. The spacious baggage area will be in-flight accessible, and the stylish 31ft-long cabin is also equipped with a full-service galley featuring an oven and cold storage.
Citation Longitude Performance
Twin Scenema Silvercrest engines will power the Citation Longitude. Considered industry leaders in fuel efficiency and noise-reduction, the addition of Silvercrest technology enhances the passenger experience and drives down fuel costs. In the cockpit, impressive Garmin G5000 avionics and touch-screen controls sit at the helm of this ultramodern business jet.