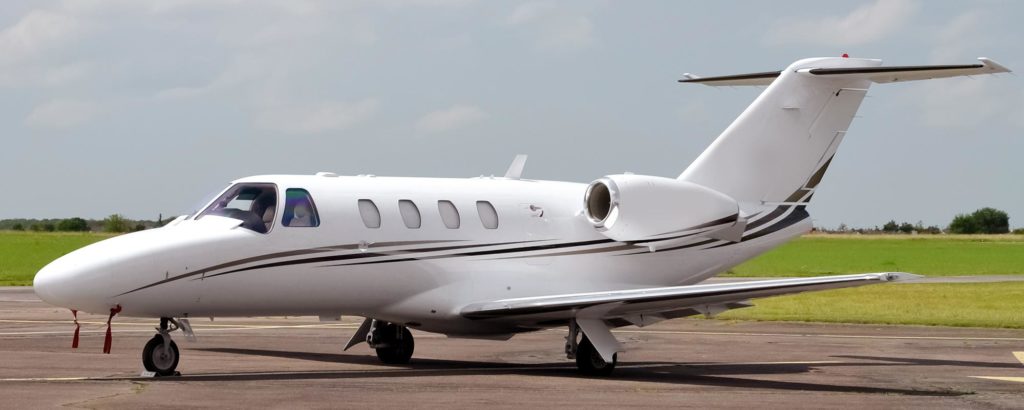 Citation CJ1 Overview
The widely successful Cessna Citation Jet models were first introduced in 1989 and have since been updated regularly to offer the Citation CJ1 as a modern competitor to other light jets.The CJ1 contains many cabin refinements to add to the comfort of travelers. Extra space is added by the recessed center aisle.
Citation CJ1 Interior
The list of conveniences includes such features as foldaway writing tables, seats that can be adjusted forward-backward and laterally, a flushing lavatory with a seatbelt which can also function as an extra passenger seat, and an in-flight refreshment area. Additional luggage can be kept in the external storage compartments located in the tail cone and nose.
The cabin atmosphere is further enhanced by LED lighting that burns cool and diffuses softly throughout the interior, as well as advanced "acoustic-blanket soundproofing" – so termed by Cessna — to allow for a quiet ride. Some business necessities included in the CJ1 cabin are fax and data ports for the use of laptop computers or other essential technology, and an AirCell® satellite phone to keep you connected across the skies.
Citation CJ1 Performance
With improved performance and fuel efficiency, the CJ1 can land and takeoff from runways as small as 3,280 feet. Trailing-link landing gear helps ease arrivals on the rougher landing strips. The CJ1 also boasts advanced avionics for an overall smoother and more dependable flight.