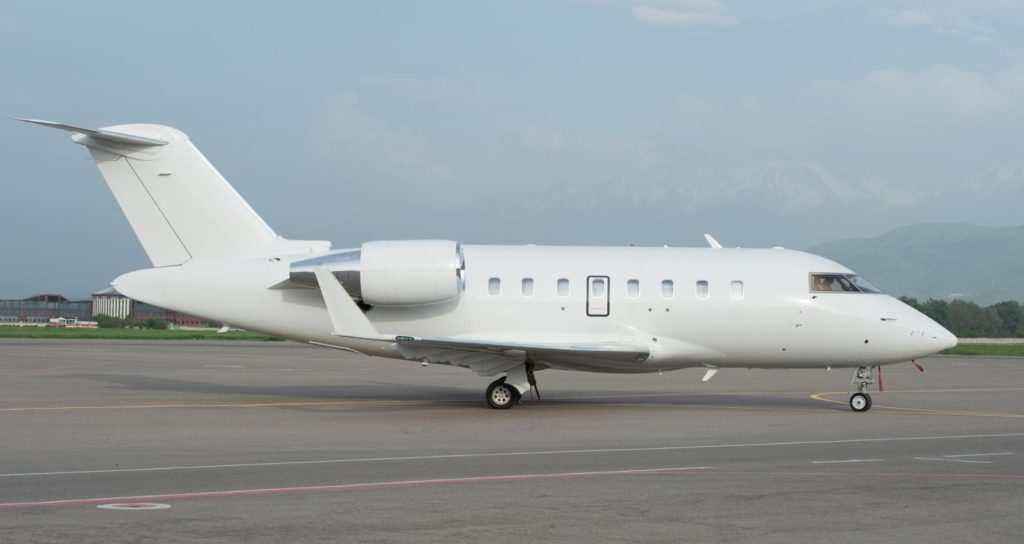 Challenger 604 Overview
The Challenger 604 is an improved version of the popular 601 model. It offers various performance improvements and similar cabin layouts with updated luxury and style. With a wide body and high ceilings, the Challenger class of heavy jets is a fantastic long-range choice for groups of 8-10 passengers.
Challenger 604 Interior
Eight to twelve passengers will appreciate the large leather seats, low cabin noise, and stand-up space in the roomy Challenger 604. Seating can be configured for as many as 19, with a variety of club-seating and divan arrangements available.
The Challenger 604 has seven windows on each side of the cabin. There is also a full service galley and spacious enclosed lavatory aboard, and the baggage compartments are accessible during flight.
Challenger 604 Performance
The Challenger 604's transcontinental range and brilliant performance are facilitated by two General Electric CF34-3B turbofan engines. Changes from the 601 include a stronger undercarriage to accommodate higher weights, a new fuel distribution system, and greater fuel capacity. The aircraft also comes with an updated glass cockpit which uses a Rockwell Collins Pro Line 4 avionics suite with large electronic flight instrumentation system (EFIS) displays.