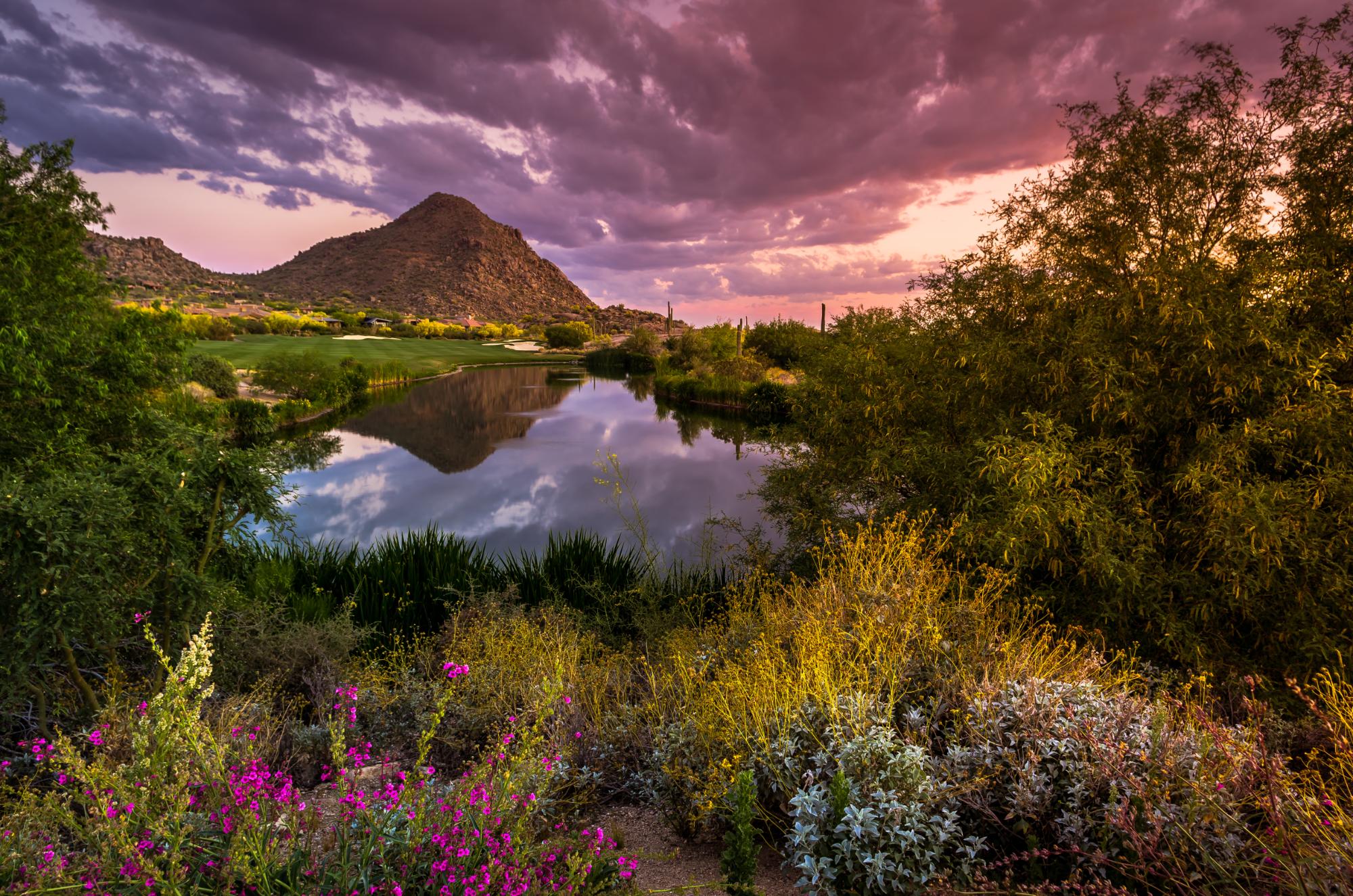 Golf is an intellectual game that requires planning and precision. One must calculate distances and wind speeds, then choose the appropriate club before placing the perfect swing on the ball.
As with every round of golf, finding the perfect golf getaway will require planning and foresight – courses with unique combinations of luxurious amenities, fabulous landscapes and the appropriate skill levels will create the perfect retreat for any golfer.
Here are some recommendations for amazing golf getaways:
Scottsdale, Arizona
Booking a charter flight to Scottsdale is simple with evoJets. This desert gem in the southwest is packed with high-end golf resorts:
The Boulders – A resort with excellent nightlife, a superb spa and 36 holes to play. Ideal for the perfect weekend getaway.
Four Seasons – Complete with 5-star amenities and a top-flight golfing, the Four Seasons Scottsdale has plenty to offer even for non-golfers.
Hyatt Regency Resort and Spa – Spread across 27 acres of land with the towering McDowell mountains in the background of this marvelous resort and spa, the Hyatt Regence is definitely one of the best golf resorts available in Scottsdale.
The Canyon Suites – A luxurious resort with pristine beauty a well-designed 27-hole championship golf course. Lavish interiors and luscious exteriors, the Canyon Suites is nothing short of a stunning resort built in paradise.
The West Kierland Villas – This beautiful desert resort is renowned primarily for its 174 golf courses. Also available are top of the line spas and stunning vistas. The West Kierland Villas are perfect for extended golf vacations.
Miami, Florida
Typically renowned for its beaches and rich nightlife, Miami too is a good place for golfing enthusiasts to spend their weekends. evoJets provides charter flights to Miami, Florida, with state-of-the-art comfort and hospitality. Check out some of our favorite golf locations:
The Ritz-Carlton Key Biscayne – Voted as one of the 'Top 100 Golf Resorts', the Ritz-Carlton truly stands to its title and offers a 72-par golf course. Apart from the greens, the Ritz offers a splendid sports lounge and an extravagant spa.
Turnberry Isle –Turnberry Isle offers an 18-hole golf course featuring professionals conducting golf tutorials for amateurs. Turnberry Isle features a fitness center, marina, beaches and pools, and also a special section for kids.