Nextant 400XT Available Inventory
evoJets is pleased to offer this gorgeous and capable Nextant 400XT available for sale in an exclusive listing. We provide turnkey acquisition services from LOI to purchase agreements, inspections and closing.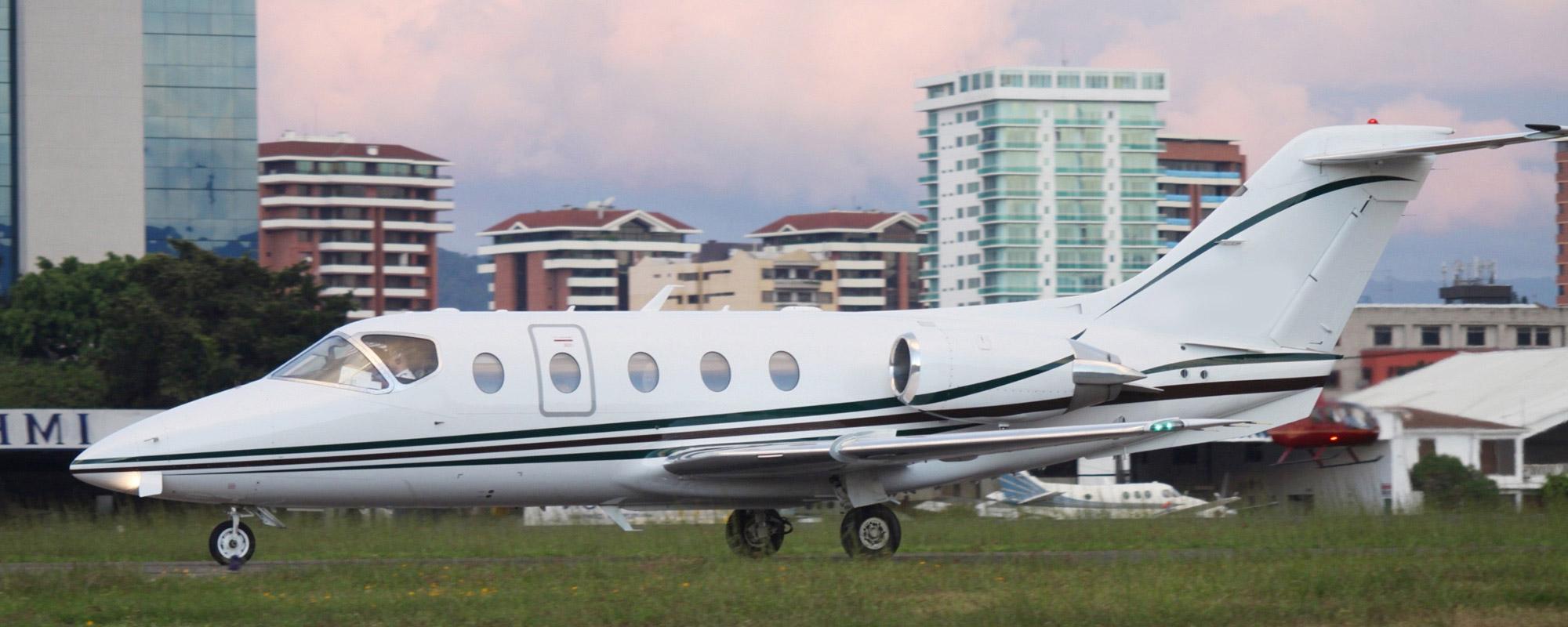 Nextant 400XT Ownership Overview
Buyers typically don't have a difficult time finding a Nextant 400XT for sale in the general marketplace. The Nextant 400XT is a modernized version of the Beechjet 400A/XP and is sold at half the price.
Nextant 400XT Cabin Experience
The Nextant 400XT is capable of transporting 7 passengers and 2 crew members. The aircraft includes a lavatory at the aft-end of the nearly 50ft long fuselage, inside the 15ft long cabin.
Total cabin space is 305 cubic feet, with just over 255 cubic feet dedicated to passenger seating. The width and height of the cabin both fall just under 5ft. The entry door into the aircraft is 10ft tall, and baggage is allocated just over 55 cubic feet of space in both internal and external storage areas.
Nextant 400XT Mission Profile
Those who buy a Nextant 400XT are travelers who crave the quality and dependability of Beechcraft aircraft, but also focus on a more fuel efficient, cheaper alternative. The Nextant 400XT is just that. This aircraft is a re-manufactured aircraft, which provides buyers with the best price point, however Nextant guarantees of each aircraft, nearly 90% of its parts are brand new.
The improvements to the Nextant 400XT help it support passengers who need to fly further and faster. Its re-design brings in more cabin space for passengers, as well as improvements in noise reduction.
Buy or Sell a Nextant 400XT with evoJets
Are you interested in Nextant 400XT ownership? evoJets can help. Don't waste hours on public listing engines with outdated photos, vague information, and placeholders for prices.
Our experienced reps can wade through the fragmented Light Jet Sales market and help you buy, sell, trade, or lease your Nextant 400XT with efficiency. With over a decade of experience in business aviation charter and ownership, we have the off-market aircraft sales connections and industry knowledge to put you on a path to success.
Call evoJets today and speak to an aviation expert: (877) 970-5387.
Nextant 400XT Cost to Own
Acquisition cost for the Nextant 400XT typically ranges from $3.8 million to $4.0 million. When factoring in market depreciation to total annual cost, buyers are looking at yearly fees between $1.3 million and $1.4 million. Competition such as the Citation CJ4 and Phenom 300 are significantly more expensive ranging from $8.2-$9.2 million with roughly the same annual cost including market depreciation of $1.7-$1.8 million.
Nextant 400XT Operating Cost
Nextant 400XT direct operating cost is around $1,500 per flight hour, which includes fuel burn as well as various maintenance, crew, and operating fees. The competition on average will price in around $1,700 per hour. Annual fixed cost for the aircraft is roughly over $430,000, similar to that of the Phenom 300 and Citation CJ4.
Nextant 400XT Performance Overview
The Nextant 400XT is a popular option for the economic-conscious buyer who want the reliability and comfort Beechcraft has instilled in customers for decades. Flyers looking at aircraft for sale of those conditions will look to this aircraft with confidence.
Nextant 400XT Engines
The Nextant 400XT is equipped with two Williams FJ44-3AP powerplants, one of the main aspects of the re-marketed design which aid in the large improvements in efficiency and price. The Nextant 400XT has a max cruise speed of just over 470kts, roughly 20kts minimum faster than its rivals.
The aircraft can land and takeoff in the following field lengths:
FAR-91: 2,427ft
FAR-135: 3,034ft
FAR-121: 4,045ft
Nextant 400XT Payload
Max payload for the Nextant 400XT is just under 2,470lbs, which surpasses the CJ4 (2,150lbs) and the Phenom 300 (2,220lbs).
Nextant 400XT Range
At long-range cruise, the Nextant 400XT has a range of just under 2,000nm, comparable to that of both its competitors.
Nextant 400XT Specifications
Nextant 400XT General Info
Aircraft Class
Light Jet
Aircraft Manufacturer
Nextant/Hawker
Aircraft Year of Manufacture
2011 - Present
Nextant 400XT Financial Data
Acquisition Cost
$2,400,000 - $4,500,000
Variable Cost
$1,361 - $1,663/hr
Annual Cost
$972,251 - $1,188,307
Fixed Cost
$43,307 - $389,761
Market Depreciation
$270,000
Retail Charter Rate
$2,200/hr
Average Charter Net
$888/hr
Nextant 400XT Performance Data
Fuel Burn
160 gal/hr
Max Cruise
470 kts
135 Landing
3,034 ft
135 Takeoff
3,034 ft
91 Landing
2,427 ft
91 Takeoff
2,427 ft
121 Landing
4,045 ft
121 Takeoff
4,045 ft
Max Payload
2,469 lbs
Basic Operating Weight
10,531 lbs
Max Takeoff Weight
16,300 lbs
Nextant 400XT Cabin Details
Cabin Dimensions
15'6" x 4'11" x 4'9"
Cabin Volume
362
Seat Count
6-8