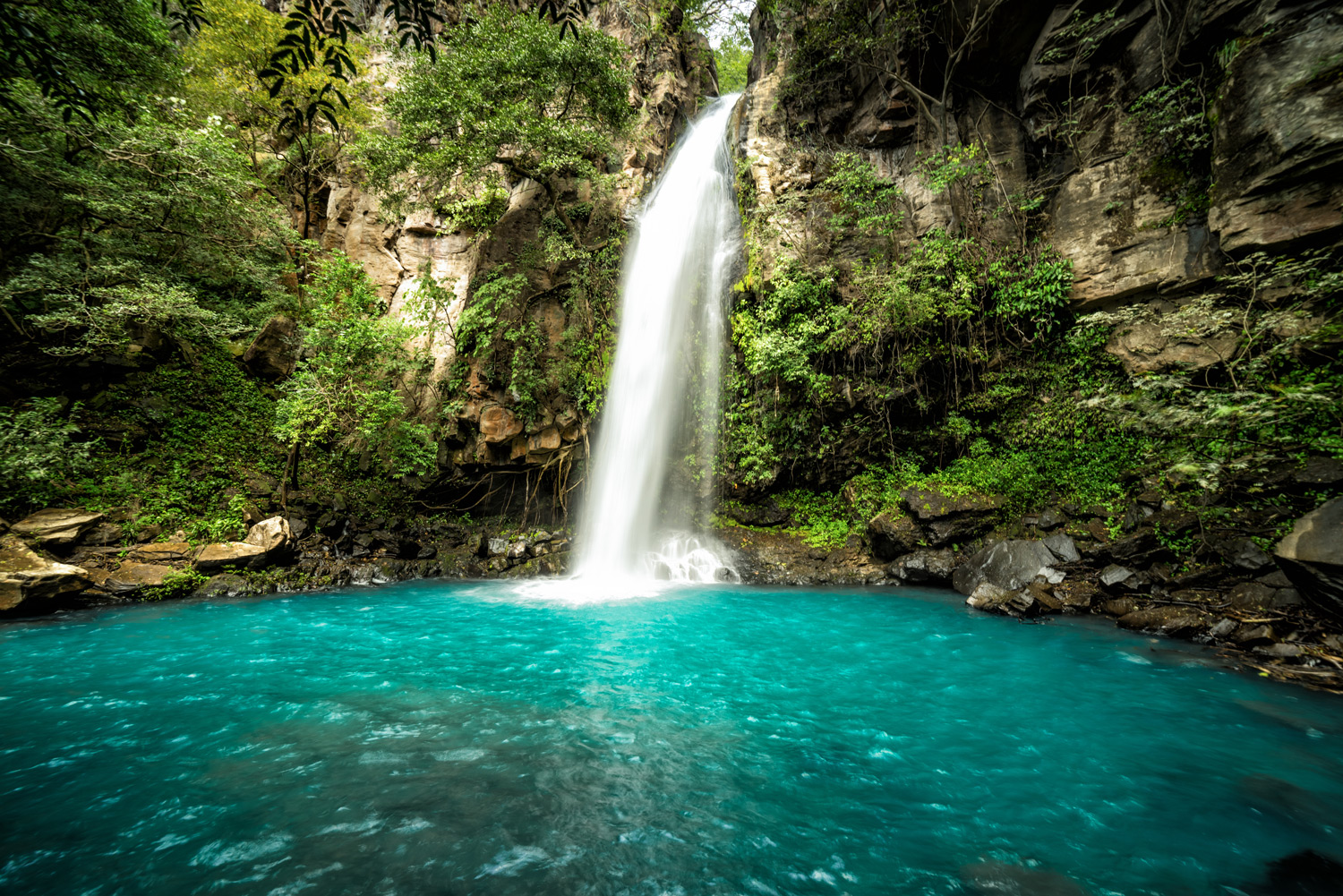 Nestled in the heart of Central America is Costa Rica's paradise gem, Liberia. Located in the Guanacaste province, Liberia offers an impressive array of culture, natural beauty, and plenty of opportunities to relax and imbibe. Check out our scouted spots below, and let us fly you there privately from anywhere in the world. 
Where to Stay
Enjoy a beachfront stay at The W Costa Rica – Reserva Conchal, a Marriott resort property with on-site dining and a lush 18-hole golf course.
Check out the shores of Playa Panama at the El Mangroove Resort & Spa. From watersports to the full service in-house spa, you'll never be bored.
A bit farther north along the coast, Secrets Papagayo Costa Rica offers an all inclusive experience featuring daily activities, live entertainment each night, and 24-hour room service.
For a family-friendly vacation, look no further than the Riu Grand Palace Guanacaste, complete with an on-site waterpark, a variety of dining options, and endless excursions at your fingertips.
Finally, the Hotel Bosque Del Mar, Playa Hermosa caters to the outdoorsy traveler, with offerings of snorkeling, rafting, paddle boarding, kayaking, jet skiing, ziplining, horseback riding, and more to fill your days.
Where to Dine
For coffee, breakfast, and lunch among the locals, stop by Cafe Liberia in the downtown district.
Another downtown favorite for locals and visitors alike is Liberia Social, a steakhouse serving up traditional Costa Rican dishes for an authentic experience.
The Sabor Porteno Restaurante in the city centre is where an upscale vibe meets surf and turf for every palate.
At Ticoffia Cafe, you can enjoy coffee, breakfast, and lunch offerings, al fresco style.
When you need a breather from the delicious local cuisine, try out the Asian fusion at Ginger Restaurant & Bar in Playa Hermosa.
Take a roadtrip to Playas del Coco for dinner at Restaurante Mar Azul or Che Sirloin.
What to Do
With the wealth of lush greenery and jungle terrain, there is no shortage of options to "touch grass" in Costa Rica. The Guanacaste region is home to Diamante Eco Adventure Park, Vandara Hot Springs and Adventure Tour, Rincon de la Vieja National Park, Ponderosa Adventure Park to satisfy your need for exploration.
While you'll have plenty of opportunities to cool off in a pool or on the beaches, you'll find paradise in Liberia's waterfalls, Poza Los Coyotes and La Leona.
The Guanacaste Museum provides an interactive history lesson of the geography and culture of the region. For those with an interest in architecture and religious roots, the Immaculate Church of Concepcion de Maria and Ermita de La Agonia in Liberia are sure to deliver.
How to Get There
The Liberia International Airport (MRLB) is centrally located in Guanacaste. It is approximately a 15 minute drive from downtown Liberia.
Private Jet from Miami to Liberia – starting at $20,300
Private Jet from New York (Teterboro) to Liberia – starting at $49,100
Private Jet from Houston to Liberia – starting at $27,800
Private Jet from Van Nuys to Liberia – starting at $53,800
Private Jet from Chicago to Liberia – starting at $46,800
Check out our flight cost calculator to start planning your trip to Liberia.