Private Jet Flights to YVR: Vancouver International Airport - Vancouver, BC, Canada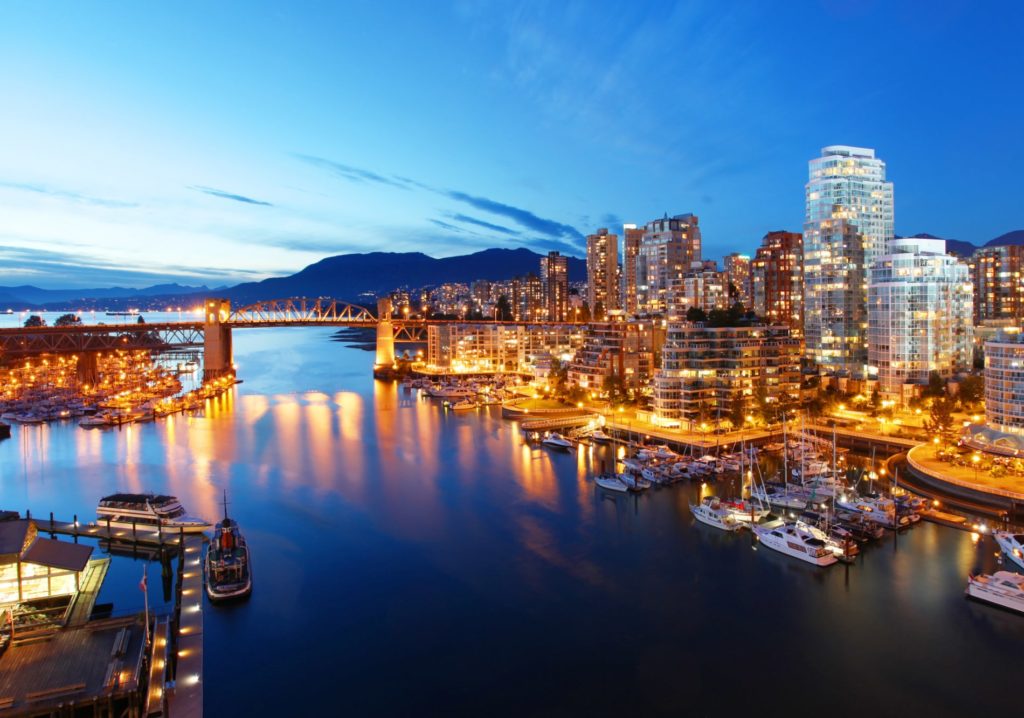 Vancouver International Airport Overview
Among Canada's most ethnically diverse cities, Vancouver is known as the Hollywood of the North, as it is home to the third-largest film production center in North America. With a booming art and music scene, it's no wonder over ten million people visit every year.
Art and museum devotees will be fascinated by what this sophisticated city has to offer. When you book a private jet to Vancouver, you can immerse yourself in the fauna and flora of the Van Dusen Botanical Garden, and experience the tranquility that exudes from their curation of nature's finest. Globetrotters will enjoy the mild winters and breathless views as the sun sets over the city's beloved harbor.
One of the city's most treasured attractions is the Capilano Suspension Bridge Park, stretching 450-feet across and 230-feet above the water. Featuring a thrilling cantilevered walkway and a unique treetop adventure, your bird's-eye view of the forest makes for the perfect photo-op.
Vancouver Intl Airport is conveniently located only eight miles from downtown Vancouver, making it an ideal option for those booking a private flight to Vancouver for business or corporate events. Moving about twenty-six million people annually, this is Canada's second busiest airport behind Toronto Pearson International Airport and is a city-favorite.
Why Book a Private Jet to YVR Airport?
Boasting a unique British Columbian theme throughout the airport's decor, Vancouver International is known for its distinct architecture and artwork. With the world's most comprehensive collection of Pacific Northwest Coast Native art on display, lovers of art will be in awe as soon as they deplane their jets.
Vancouver International Airport is the gateway to the city and is one of the few major airports with a terminal for scheduled floatplanes via Vancouver International Water Airport, and for seaplanes to dock and land in the Fraser River. It's also one of the eight facilities in Canada with a US Border Preclearance, easing your travel through the United States.
An award-winning option for private travel, Vancouver International Airport has earned many accolades, ranking it far above other regional facilities. For a record of ten consecutive years through 2019, the facility won the Skytrax Best Northern American Airport award. It also ranked eighth place in the list of the Top Ten Best Airports in The World in 2013.
With so many distinctions and awards, Vancouver International Airport remains a superior facility to ensure your private charter needs are properly accommodated.
Charter a Private Jet to Vancouver International Airport (YVR)
Whether you're looking to explore the emerging art and theater scene or attending a corporate event in the midst of downtown, charter your private flight to Vancouver with evoJets. As the leading service for all North American destinations, our specialists are prepared to cater to your private travel needs.
For more information or to book your next trip, contact evoJets today!
Vancouver International Airport FBO Details
The following FBOs are available for YVR private jet service:
Landmark Aviation by Signature Flight Support
Million Air Vancouver
Signature Flight Support
Vancouver International Airport Technical Information
| | |
| --- | --- |
| IATA Code | CYVR |
| Local Code | YVR |
| Longest Runway | 11,500 ft |
| Port of Entry | Yes |
| Aircraft Supported 135 | All |
| Elevation | 13 |
| Airport Coordinates | 49.193°, -123.178° |
| Airport Website | Vancouver International Airport Official Website |
| Airport Address | 3211 Grant McConachie Way |
Vancouver International Airport Current Weather