Private Jet Flights to YYZ: Toronto Pearson International Airport - Mississauga, Canada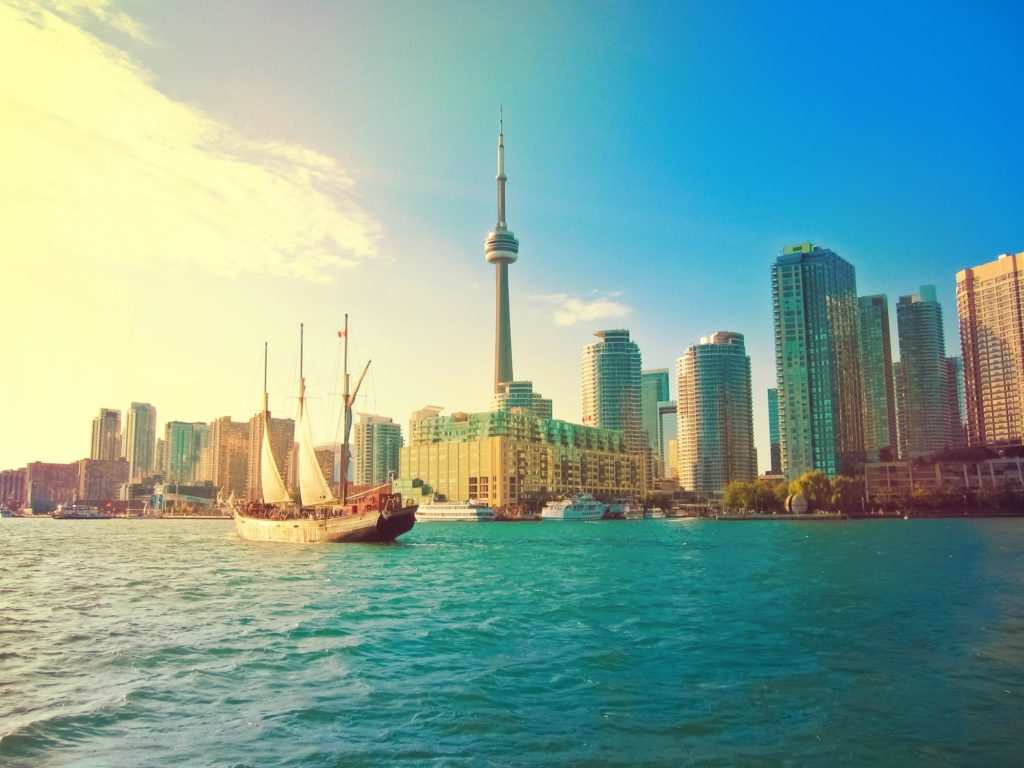 Toronto Pearson International Airport Overview
This cosmopolitan gem is among Canada's top financial centers and home to some of the nation's most desirable attractions. With something for every traveler, you can spend your mornings basking under the sun on Toronto Islands, your afternoon marveling at Casa Loma, and your evenings enjoying Toronto's roaring nightlife. A metropolis designed to impress, book your private jet to Toronto and experience Canada's largest city in style.
As Canada's financial hub, Toronto is booming with opportunity. Private flights to Toronto for business and commerce remain in high demand. The thriving city is attracting entrepreneurs and investors from around the world with its great quality of life and competitive industry climate, making it a gateway to success.
Whether you're visiting Toronto for a corporate event or looking to enjoy the cosmopolitan vibes the city radiates, Toronto Pearson International Airport is our primary facility of choice in the city. Named after Canada's 14th Prime Minister and Nobel Peace Prize laureate, Lester B. Pearson, this is the country's largest and busiest airport.
Why Book a Private Jet to YYZ Airport?
Toronto Pearson International Airport is conveniently located only fifteen minutes from the city's downtown, ideal for those on business trips looking for convenient access to hotels and restaurants. Serving almost fifty-million passengers every year, it is among the busiest airports in the world.
Despite how busy and congested Toronto Pearson Intl can get with commercial traffic, it is also home to private aviation facilities designed for luxury travelers. With a private VIP terminal and incredible customer service, they manage all general aviation and work to ensure commercial traffic and congestion does not impact any charter jet travel in and out of YYZ.
Their FBO services feature around-the-clock concierge, private immigration and customs, showers, direct handling of luggage, personal catering, and private ground transportation, all dedicated to making your private travel as seamless as possible.
With over 1,200 departures every day, and over five different FBOs, YYZ is a Canadian hub. Despite its commercial flight congestion, YYZ airport's private aviation facilities ensure jet charter travelers a seamless experience.
Among unique art and architecture, a medical center, numerous spas, a pet park, and a gym, you'll have everything you need when you charter your private jet through Toronto Pearson International Airport.
Charter a Private Jet to Toronto Pearson International Airport (YYZ)
The facility is the largest in the world with United States border pre-clearance, simplifying your travel through the country. Despite being one of the busiest airports in North America, Toronto Pearson International is a local favorite and their private travel amenities are exceptional. Canada's largest city is a metropolis of attractions and awaits your arrival.
For a formal quote, or to book your private jet to Toronto, contact evoJets today!
Toronto Pearson International Airport FBO Details
The following FBOs are available for YYZ private jet service:
Maxwell Aerospace
Signature Flight Support
Skycharter
Skyservice Business Aviation
The Aerospace Centre
Toronto Pearson International Airport Technical Information
Toronto Pearson International Airport Current Weather