Private Jet NYC to Miami — Charter a Jet From New York to Miami
Charter a Jet From New York to Miami
Miami is a city ripe with business opportunities and adventure. Travelers fly here to not only participate in the constantly growing business industries, but also the endless amounts of entertainment, recreation, and culture. With warm weather year round, this area is a focal point for vacationing individuals and families. Miami is also home to a major airport, which makes traveling between the two destinations consistently available.
Every day there are private charter flights from New York to Miami and private jets flying from Miami to NYC, providing passengers with the highest quality of luxury. We encourage travelers to take part in a charter flight from NY to Miami to avoid the hassle and congestion of commercial flight in these two populous areas.
Traveling on a private jet from New York City to Miami or a private charter flight from Miami to NYC is the best route to take, and no company provides better service than evoJets. We will ensure each individual receives the highest quality of customer service and accommodations throughout the duration of the trip. Learn how to be a part of our luxurious experiences by calling (877) 970-5387, or use our charter flight cost calculator to receive an estimate on your upcoming trip.
What does a Private Jet Charter from NYC to Miami and Miami to NY Cost?
The prices listed below are ranges based on historical averages. Actual prices will vary based on trip date and the aircraft utilized.
| Aircraft Class | Aircraft Model | One-Way Price Estimate | Max Passengers | Flight Time | Fuel Stops |
| --- | --- | --- | --- | --- | --- |
| Light Jet | Citation CJ3 | $18,300 to $23,400 | 7 | 2 hr 48 min | 0 |
| Midsize Jet | Hawker 800XP | $21,900 to $28,000 | 8 | 2 hr 36 min | 0 |
| Super Midsize Jet | Citation X | $26,900 to $34,300 | 8 | 2 hr 30 min | 0 |
The cost of a private jet charter flight between Miami and NYC typically ranges between $18,300 and $34,300.
As with all private flights, there are a multitude of factors which play a role in the final cost of a trip. External events such as weather, passenger payload, and airport fees will determine the outcome of what a customer will pay. Given past trips we are able to provide an estimate of what a charter flight from New York City to Miami, as well as a private flight from Miami to NYC, will cost.
NYC to Miami Private Jet Pricing
Light Jet: $18,300 to $23,400 — Light Jets provide some of the best prices as they are fuel efficient and can carry roughly 6-8 passengers. Common aircraft used on this route include the Citation CJ2, Lear 45XR, and Hawker 400XP.
Midsize Jet: $21,900 to $28,000 — Midsize Jets are perfect for NYC to Miami trips.  They offer more space in the cabin than Light Jets, with full seating for 7-8 passengers, at a similar price point.
Super Midsize Jet: $26,900 to $34,300 — Super Midsize Jets have high payload capabilities and are ideal for large groups. Aircraft in this class include the Citation X, Falcon 50EX, and Challenger 300.
Miami to New York City Private Jet Charter Rates: Best Value
The most recommended aircraft to charter from New York to Miami and Miami to New York City are the Executive Turboprops and Super Midsize Jets. These aircraft can fly nonstop given any kind of headwind, whereas the Light Jet has a range that could require a fuel stop given the same conditions.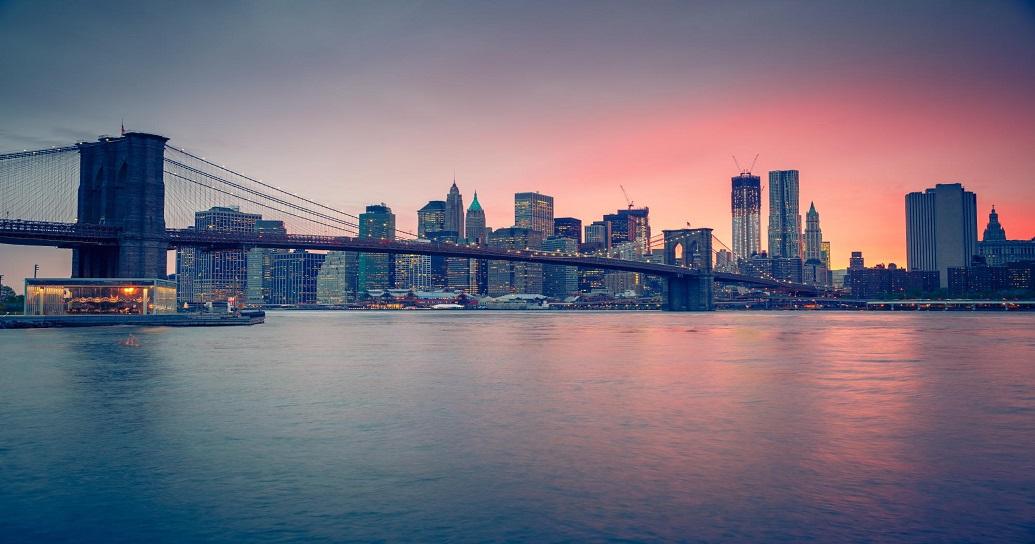 Best Airports for Private Jets Between NYC and Miami
New York City and Miami are cities laden with air traffic, therefore flying private will provide you with the best experience possible, as you will be able to avoid the congestion within the major airports. Focusing on the least congested airports which provide the best deals financially, we recommend the following locations:
Teterboro Airport (TEB) – Although Teterboro Airport is located in New Jersey, it's only 15 miles from downtown Manhattan. It has 5 FBOs and primarily serves the private sector of aviation.
Opa-locka Executive Airport (OPF) – While Opa-locka is located slightly outside downtown Miami, it offers 3 FBOs with a surplus of experience in the general aviation sector.
What About Other Private Jet Airports in New York City?
Although Teterboro is the recommended airport when flying in a private jet charter from NYC to Miami, other airports such as Republic (FRG) and Westchester County (HPN) are smaller in size and perfect for hosting a wealthy traveler. An item to note is that the main NYC airports, such as JFK, LaGuardia, and occasionally Newark Airport (EWR) are often saturated with travelers and expensive for private travel.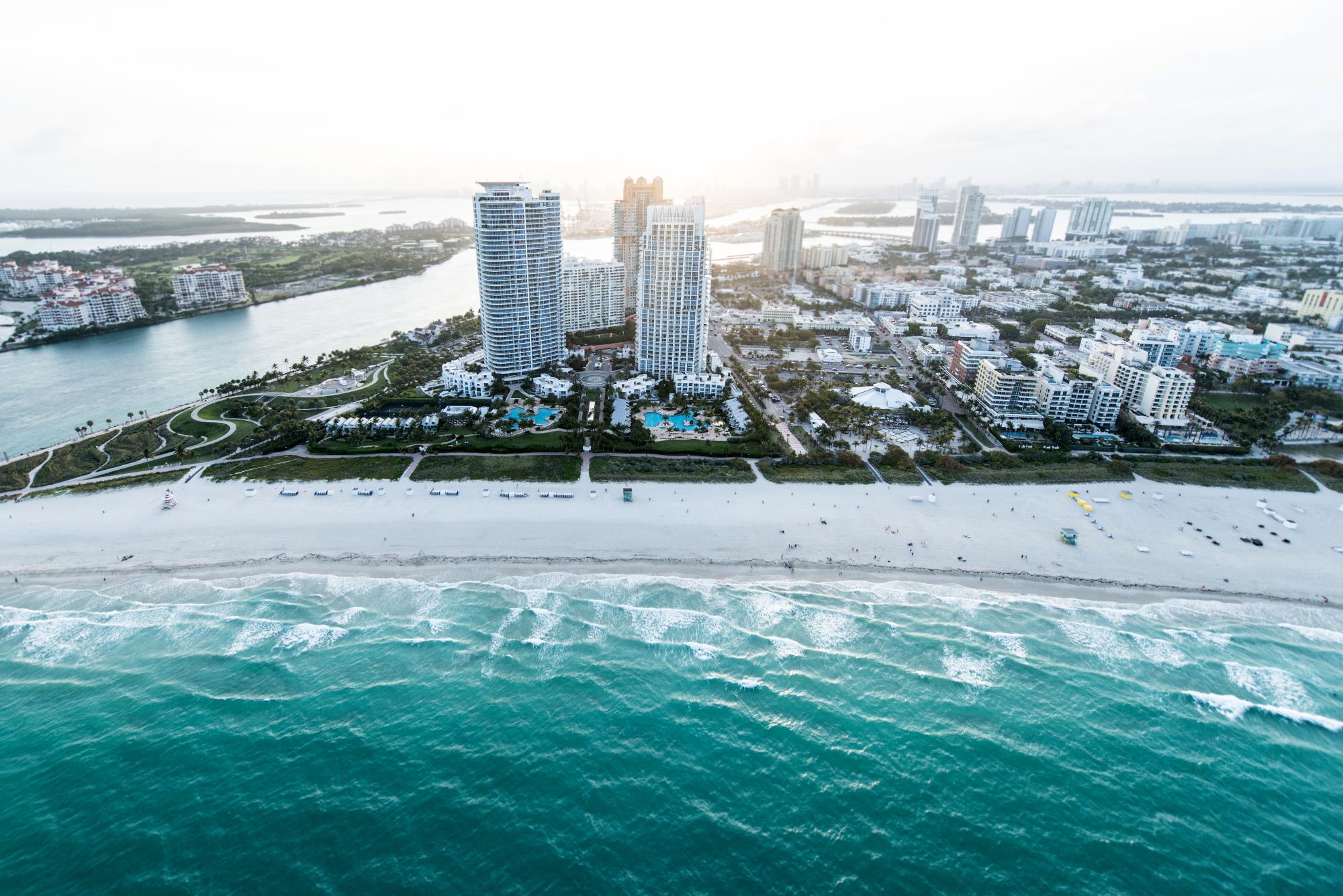 What About Other Private Jet Charter Airports in Miami?
While Opa-locka Executive Airport is our most recommended airport in Miami, Kendall-Tamiami Airport (TMB) and Miami International Airport (MIA) are also possibilities. It's most recommended to refrain from choosing MIA as the air traffic is generally heavily congested and more focused on commercial travelers.
Private Charter Jet Weather in New York City
Given its location in southern Florida, Miami has very hot summers and extremely mild winters, relative to that of NY. Generally the summer months average in the high 80s, whereas the winter months dip only to the 60s. Florida as a whole sees a great deal of rain, and Miami specifically collects roughly 46 inches per year. Rainfall occurs most often in the summer with relatively dry winters.
Private Jet Weather Forecast in Miami
NYC is known for its weather swings throughout the year. Winters average in the low 30s at most, with frigid nights that can be well under 20 degrees. Summer is usually hot and humid, with highs of the mid-80s that can feel immensely warmer. It rains constantly on and off throughout the year, with an average of almost 4 inches each month. The most ideal time to visit is during spring and fall.
For Business and Personal Private Jet Travel – Call evoJets
With over 10 years of experience, access to thousands of private charters, and outstanding customer support, evoJets is here to charter your flight and make sure that you have everything you and your party need to reach your destination. Whether it's a private charter from New York City to Miami, or a round trip tailored to your group, call evoJets today to get started: (877) 970-5387.