Private Jet Flights to NAS: Lynden Pindling International Airport - Nassau, Bahamas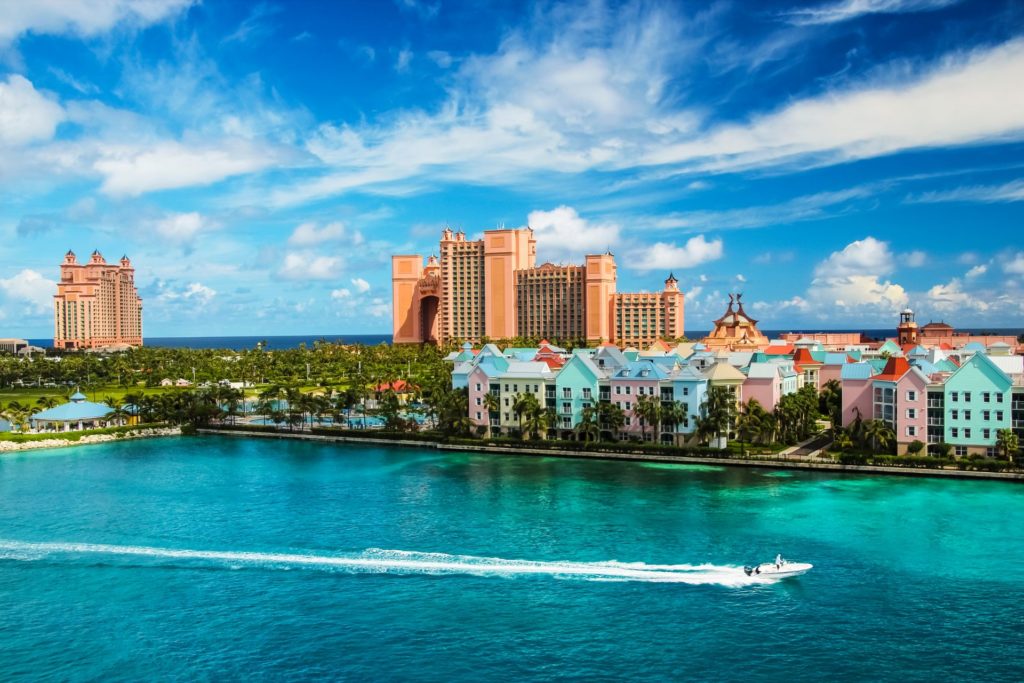 Lynden Pindling International Airport Overview
A sandy oasis for globetrotters in need of some sunshine and saltwater, the Bahamas are home to everything you need for a tropical getaway. Sink your toes into the dusty sand or devote your afternoon to sunbathing on the deck of your private yacht. No matter how you choose to spend your vacation, leave the hassle of flying private with evoJets—and let our charter specialists arrange your next private jet to Nassau, Bahamas.
The Bahamas are accessible via several airports, with some facilities frequented considerably more than others. Lynden Pindling International Airport (previously known as Nassau International Airport), is the largest airport in the Bahamas, and serves as the main gateway for all flights in and out of the country.
These islands welcome over five million visitors every year, from corporate events and business opportunities, to leisure travel and research. It's no wonder Lynden Pindling International is the fourth busiest jet charter airport in the Caribbean!
Why Book a Private Jet to NAS?
Serving almost four million people annually, Lynden Pindling International Airport is conveniently located only twenty minutes from downtown Nassau on New Providence Island. Recently undergoing a massive expansion and redevelopment project, the airport has upgraded to world-class amenities and expanded its maximum terminal capacity. The facility has also developed ten jet bridge capable gates, with one large enough to handle the Airbus A380, the world's largest airliner.
Featuring a new selection of retail outlets and over fifteen bars and lounges across the terminals, your options for entertainment within the airport are plenty. Indulge in some last-minute duty-free shopping with a brand new shopping center, all within three minutes of your gate. From perfumes to freshwater pearls and Caribbean liquor, a private jet charter to The Bahamas through Lynden Pindling International is always a pleasant experience. With a US-Border pre-clearance facility, flying from the United States is also simpler.
Lynden Pindling is a great option for private travel, as it is easily accessible to other islands and offers several luxury amenities for jetsetters. Equipped with multiple FBOs and trained personnel dedicated to outstanding service, you're bound to arrive at the islands in style.
Jet to the Bahamas and experience the hospitality and customs of the Carribean, as you're greeted by the airport's live music band and vibrant tropical decor.
Charter a Private Jet to Lynden Pindling International Airport (NAS)
When you fly into Lynden Pindling International Airport, your proximity to luxury resorts and world-class restaurants make it a great option for travel usage. Only a half-hour drive to Paradise Island and a few miles from the newly developed Baha Mar, the Bahamas await your arrival!
When flying through The Bahamas, some other airports worth consideration are South Bimini Airport and North Eleuthera Airport, depending on your choice of destination. For a formal quote or to book your private jet to the Bahamas, contact evoJets today!
Lynden Pindling International Airport FBO Details
The following FBOs are available for NAS private jet service:
Odyssey Aviation Bahamas
Jet Aviation Nassau
Nassau Flight Services (Handler)
Bahamasair (Handler)
Lynden Pindling International Airport Technical Information
Lynden Pindling International Airport Current Weather