Private Jet Broker Regulations – Part 295 by the FAA & DOT
Effective February 14th, 2019 the FAA & DOT released a Final Rule related to business practices in the air charter industry.
While the rule also addresses direct air carriers, this post focuses on the items directed toward Air Charter Brokers.  The rule seeks to 'facilitate innovation and growth in the air charter industry while strengthening the legal protections provided to consumers of charter air transportation'.
The official rule is titled Increasing Charter Air Transportation Options, CFR Parts 295 and 298 and the full document can be found here.
Purpose of the Air Charter Broker Rule
The rule is a step forward in the promotion of consumer protection and fair practices in an industry that is still only lightly regulated compared to commercial air travel.  It is important to note that the on-demand charter industry (brokers pairing charterers with direct air carriers) only began in the early 2000's and accelerated with the internet boom in the mid-2000's.
As it pertains to charter brokers, the rule identifies information that must be disclosed to charter customers and labels certain practices unfair and deceptive.  Since many charter customers – or their representatives – are not air charter industry experts, this rule is a foundation for increased transparency and awareness.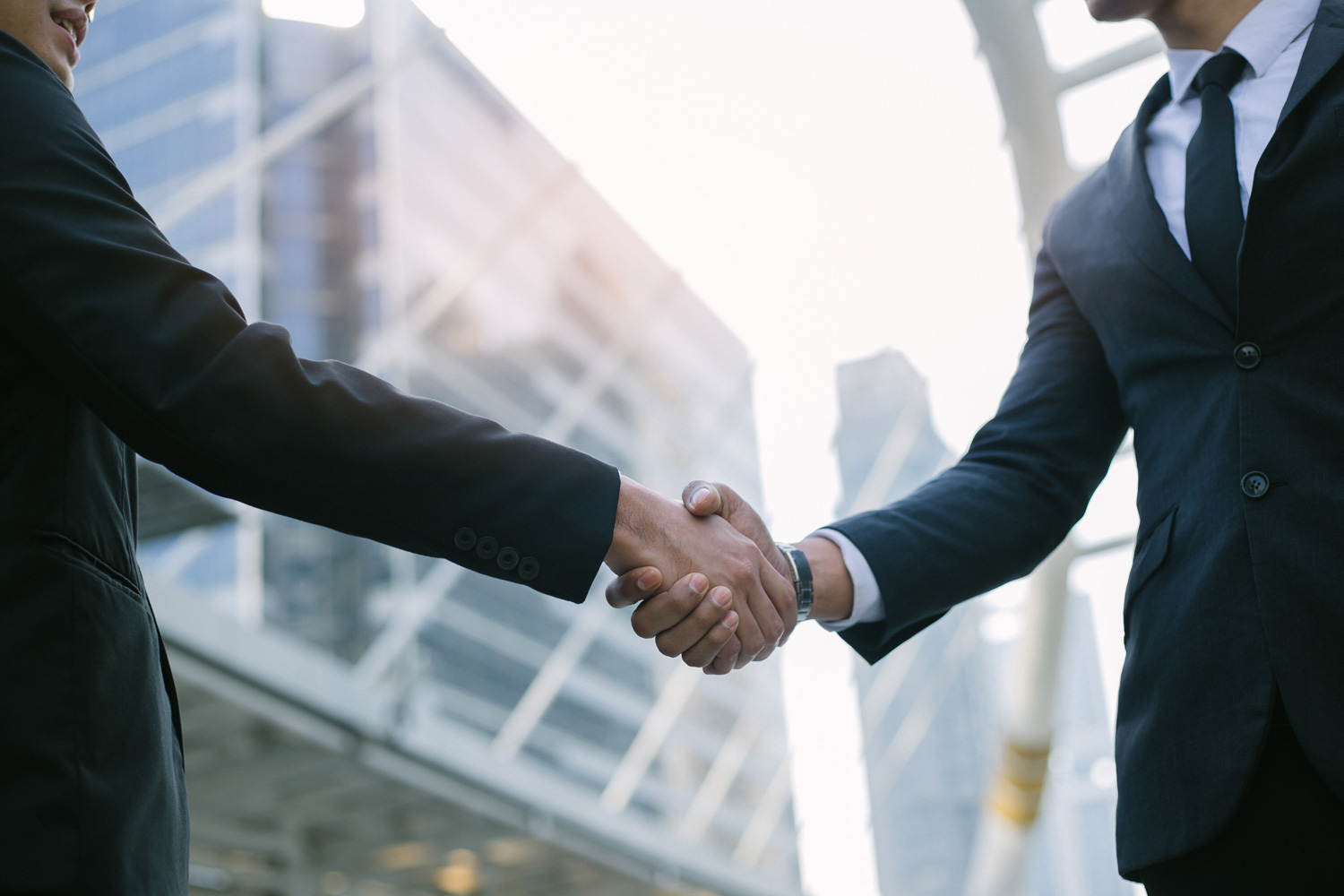 Here is a summary of the rule as it pertains to charter brokers:
Brokers are required to disclose certain information to clients within a 'reasonable time frame' once confirmed or changed.
Upon request, brokers are required to disclose other pieces of information, also within a 'reasonable time frame' once confirmed or changed.
Certain practices have been labeled unfair, deceptive, or as unfair methods of competition.
Reasonable Time Frame for Disclosures
The rule mandates disclosures be delivered within a reasonable time frame, which leaves room for interpretation. We suspect the DOT recognizes the fleeting nature of charter flight scheduling and thus has not outlined a specific time scale for disclosures.
The rule reads as follows:
'The Department has clarified in the final rule that it is within a reasonable time of becoming available ''to the air charter broker.'' A ''reasonable'' time would be enough time for the charterer to make an informed decision as to whether he or she wants to accept the additional information or the change.

For example, should the direct air carrier to operate the flight change one week prior to the flight date, the Department would find it ''reasonable'' for notice to be given within 24 hours after such information becomes available to the air charter broker.

On the other hand, the Department would not find it ''reasonable'' for notice to be given two hours before departure in such a circumstance, since that would not give the charterer time to make an informed decision as to whether to accept the change. At that point, the charterer would already likely be fully prepared for the flight and may in fact already be en route to the airport.'
The DOT clearly acknowledges that disclosure items may not be known at the time of booking and can change through no fault of the broker.  That said, its examples create a reasonable expectation for both broker and charterer given the inherent turbulence of the industry.
Timely disclosures are especially important for last minute charter flights, where information can change very quickly.
Required Disclosures
The rule requires brokers to disclose certain information to charter clients.
Here are the required disclosures as written in the final rule:
The corporate name of the direct air carrier or direct foreign air carrier in operational control of the aircraft on which the air transportation is to be performed and any other names in which that direct carrier holds itself out to the public.
The capacity in which the air charter broker is acting in contracting for the air transportation, i.e., as an indirect air carrier
The existence or absence of liability insurance held by the air charter broker covering the charterer and passengers and property on the charter flight, and the monetary limits of any such insurance.
Required Disclosure 1 – Identify the Operator
The name of the direct air carrier (the 'Operator') of the flight is of obvious relevance to a charter client. Brokers add a layer of protection in providing reliable Operators from their experience in the market, but clients should have full insight into the actual entity in operational control of the aircraft.
This disclosure may open brokers to client circumvention, since clients could conceivably cancel with their broker and book with Operators themselves, avoiding commissions, referral fees, etc.
Learn more about the role of a private jet broker.
Required Disclosure 2 – Clarify the Private Jet Broker Role
The 'capacity in which the broker is acting' may seem like a given, but for clients new to private jet travel, the difference between a broker and a direct air carrier may not be obvious. The rule mandates that all brokers plainly state their status in dealings with charter clients.
Companies that may have previously omitted their status as a broker, allowing unwitting clients to book with them under the pretense that they were the Operator of the aircraft will be in breach of the rule.
Learn more about the different types of private jet travel.
Required Disclosure 3 – Confirm Charter Broker Insurance
Insurance disclosures allow clients to further weigh their risk and liability on every brokered charter flight. The DOT now requires brokers to disclose if they carry insurance that covers clients on charter flights.
It is not common for brokers to carry insurance for charterers because they do not operate the planes and have no control over the operation of the aircraft. Instead, the direct air carrier operating the flight should carry insurance that may be extended to cover its passengers and their property.
Upon request, most Operators will add charter passengers and/or property to their aircraft's insurance policy for a specific flight.
Disclosures Required Upon Request
Upon request, charter brokers are required to disclose further information to charter clients:
As written in the FAA Rule:
If the air charter broker is acting as the agent of the charterer, the air charter broker must disclose the existence of any corporate or business relationship, including a preexisting contract, between the air charter broker and the direct air carrier or direct foreign air carrier that will be in operational control of the flight that may have a bearing on the air charter broker's selection of the direct carrier that will be in operational control of the flight.
The total cost of the air transportation paid by the charterer to or through the air charter broker, including any air charter broker or carrier-imposed fees or government-imposed taxes and fees. Specific individual fees, taxes, or costs may, but are not required to be itemized.
The existence of any fees and their amounts collected by third-parties, if known (or a good faith estimate if not known), including fuel, landing fees, and aircraft parking or hangar fees, for which the charterer will be responsible for paying directly.
Conditional Disclosure 1 – Jet Broker/Operator Business Relationships
The 'existence of any corporate or business relationship' provides clarity into why a broker may have paired a charter client with a particular Operator, most notably when the broker receives a monetary reward or some other benefit from generating business with that Operator.
Revenue sharing, kickbacks, and perks are the at the heart of this rule change, we suspect. Brokers will now have to disclose these business relationships, giving clients complete insight into why certain Operators were selected.
Conditional Disclosure 2 & 3 – Total Cost or Best Estimate
The 'total cost of the charter' and 'third party fees' may seem like another obvious requirement, but some charter providers – brokers, jet cards, and Operators alike – have been known to quote without including all anticipated fees, in order to facilitate booking.
Two of the more notable 'hidden' fees we have seen are US Federal Excise Tax (7.5%) and fuel surcharges. The rule eliminates this deceptive practice, and while certain fees can only be estimated in advance, brokers and Operators now need to make best efforts to provide actual or estimated total costs up front.
Learn more about charter flight costs.
Unfair & Deceptive Charter Broker Practices
The rule identifies certain marketing and advertising practices that are no longer acceptable or must be modified.  The following list is a summary of the items included in the rule's list of prohibited unfair or deceptive practices:
All marketing materials must clearly identify the broker as an 'air charter broker', and not a direct air carrier.
Many charter brokers do not make it clear on their website and marketing materials that they are a broker and don't own or operate aircraft. This is now required under the rule.
If displaying their name or logo on an aircraft, the name of the direct air carrier must also be clearly and prominently displayed.
Certain companies, especially those providing shared flights and group charters, act as a broker and brand the aircraft with their name and logo. This is misleading in that customers may not realize the plane is not actually operated by that company.
Misrepresentations of the quality of service or type of aircraft
This point may be problematic in the sense that 'quality' is a subjective term. We feel that this is meant to describe willful, overt, or egregious disparities between what was promised and what was delivered.
Misrepresentations of flight time or itinerary details
As with point 3, this is likely meant to target overt acts of deception, like promising a flight will go nonstop in order to achieve a sale, when it is most certainly going to require a fuel stop (ex: a Light Jet flying coast to coast).
Misrepresentations as to the level or type of insurance covering passengers
Brokers typically do not carry any insurance that covers passengers. The operator of the plane will almost always have insurance that the client can attach themselves to.
Misrepresentations regarding the cost of the charter
Hidden fees and fees billed after a trip has been signed are the main targets of this rule. Brokers must provide the final price from the start, using their best estimate for fees that may change later due to trip details not yet finalized.
Misrepresentation of pilot qualifications and aircraft safety record
Brokers cannot make false claims about pilot qualifications and aircraft safety records. It is often the case that the pilots and planes used for charter flights are not available until very close to departure. Brokers should simply deliver a 'TBA' response in these situations.
Membership in organizations that rate brokers, aircraft, or operators
There are rating organizations for the private jet charter industry, most of which exist to rate direct air carriers and their aircraft. Brokers must be diligent in confirming any ratings they convey to charter clients.
Representation of an underlying operator contract
Brokers generally act as an agent of the charterer, signing contracts for charter services with direct air carriers on their behalf. This point prevents brokers from claiming there is a confirmed contract in place for a charter trip when there is not.
Brokering illegal charter flights
There are federal laws in place to prevent certain planes and operators from performing Part 135 charter flights, most of which are related to safety and national security. Brokers are prohibited from profiting from these types of trips.
Misrepresenting the qualifications for charterers
Brokers cannot create requirements for the booking of charter flights that are not identified by the FAA or other governing bodies of flights, or the terms outlined in the underlying contracts of direct air carriers.