Private Jet Flights to YUL: Montréal–Trudeau International Airport - Quebec, Canada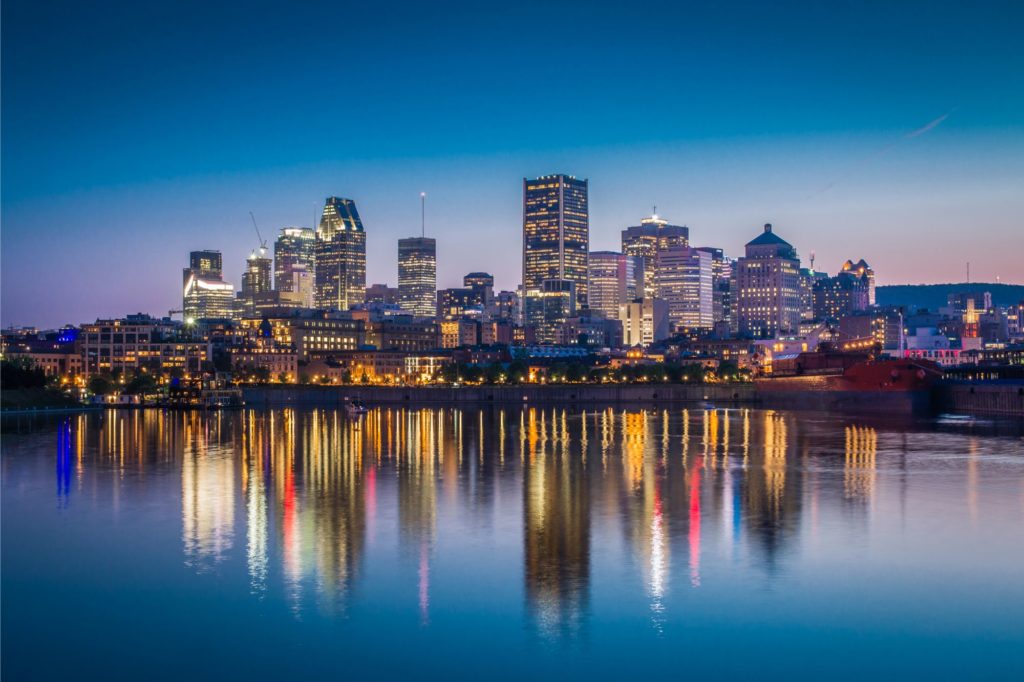 Montréal–Trudeau International Airport Overview
A metropolis offering a combination of natural greenery and modern highrises, Montréal is a delicate mix of the old and new. A private jet to Montréal is the most luxurious way to land in this iconic French-speaking city, which just happens to be the largest in Quebec! A jet charter to YUL airport will land you right into a melting pot of diversity and rich French Canadian culture.
With the antiquity of Old Montréal evident in its cobblestone streets and renowned Notre Dame Basilica, lovers of history and architecture will have tons to see. Luxury travelers can indulge in designer fashion at the Golden Square Mile, and those looking for a breath of crisp air can take a promenade around the beautiful Mount Royal Park.
When chartering a private jet to Montréal, Montréal–Trudeau International is the most efficient airport to land in. Previously known as Montréal-Dorval International Airport, it's the city's primary facility, serving roughly twenty-million passengers every year.
Why Book a Private Jet to YUL Airport?
Named after Canada's 15th Prime Minister, Pierre Elliott Trudeau, it is currently the third-busiest airport in the country. Headquarters to several FBOs, it plays a huge role in Canadian general aviation. The airport also features an on-site assembly facility for Bombardier Aerospace, where the jets you may choose to fly in, such as Challenger business jets, are built.
With a billion-dollar upgrade and expansion project under its belt, YUL airport added multiple new terminals and facilities to enhance passenger services. They also incorporated a new jetty and airbridge to make the airport capable of receiving the Airbus A380, the world's largest airliner. Montréal–Trudeau International also opened doors to an on-site four-star hotel, just above the transborder terminal.
YUL is also home to several exclusive lounges, duty-free shopping, multiple spas, and an around the clock concierge. The airport has dedicated much of its services to private charter jet travelers. SAVM, a service offered by the airport, provides travelers with a personal assistant for their time in the airport, facilitating passage through security, easing boarding, and assisting with baggage.
Whether you're flying to Montréal for business or leisure, allow evoJets to facilitate your private travel through Montréal-Trudeau International Airport.
Charter a Private Flight to Montréal-Trudeau International Airport (YUL)
With several FBOs to enhance your private travel experience, close proximity to high-end hotels and restaurants, and on-site luxury travel amenities, your travel experience through Montréal-Trudeau International Airport is sure to be opulent. For a formal quote or to book your private jet to Montréal, contact evoJets today!
Montréal–Trudeau International Airport FBO Details
The following FBOs are available for NAS private jet service:
Starlink Aviation / Signature Flight Support
Innotech-Execaire / Shell Aerocentre
Aviation Etcetera
Skyservice FBO Montreal
Montréal–Trudeau International Airport Technical Information
Montréal–Trudeau International Airport's Latest Tweets
Tweets byCYUL
Montréal–Trudeau International Airport Current Weather