Private Jet Flights to SMO: Santa Monica Airport - Santa Monica, CA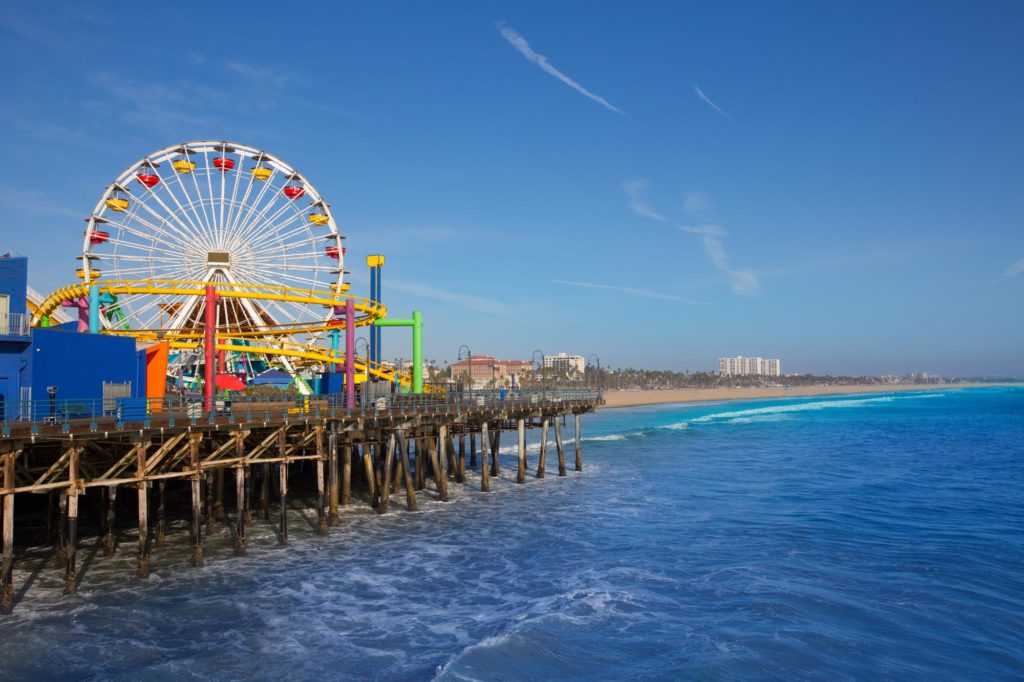 Santa Monica Airport Overview
Hugged by the roaring city of Los Angeles along with the cooling shores of the Pacific, this is where you go to sip on endless martinis on the beach and indulge in celebrity-chef-curated menus. With a private jet to Santa Monica Airport, you've landed among one of California's most chic and alluring cities. From the iconic Santa Monica Pier to Muscle Beach and The Venice Boardwalk, jetsetters will be surrounded by West-coast bliss and boundless vitamin-D.
Beach-goers simply cannot charter a private flight to Santa Monica Airport without spending a day at one of the best beaches along the Pacific: Santa Monica State Beach. Whether you're craving a one-of-a-kind round of human chess, building sandcastles or muscles, or merely in need of a good suntan, this beach is buzzing with action.
Dominating the city's shore and illuminating the dark sky every night is the legendary Ferris Wheel atop The Santa Monica Pier. World-recognized, this bustling pier is teeming with bars, eateries, amusement rides, and arcades, a paradigm to what the city is truly made of.
Why Book a Private Jet to Santa Monica Airport?
Perfectly situated only two miles from the blissful shores of the Pacific Ocean, a charter jet to Santa Monica Airport is ideal for those looking to instantly start their vacation. Specializing in general aviation, jetsetters who travel through SMO will avoid the hassle and congestion of commercial traffic.
Santa Monica Airport is classified as a reliever airport due to its close proximity to LAX, making it a convenient option for those looking to expand their travels far beyond the West Coast. Historically significant in that SMO is home to where the world's first air circumnavigation took place, the airport is also where The Museum of Flying is located.
Whether you're looking to escape the relentless demands of reality or want a mini-vacation before connecting to LAX, charter a private jet to SMO with evoJets.
Charter a Private Flight to Santa Monica Airport (SMO)
A city where sunsets are priceless, mountain views are breathtaking, and the Pacific swell is unbeatable, commence your West coast adventure when you book a private flight to SMO with Evo. With a global network of aircraft to choose from, private travel with evoJets is safe, luxurious, and as convenient as can be.
For a formal quote, visit our charter flight cost calculator or contact us today!
Santa Monica Airport FBO Details
The following FBOs are available for SMO private jet service:
Atlantic Aviation
Aeroplex
Santa Monica Airport Technical Information
| | |
| --- | --- |
| IATA Code | KSMO |
| Local Code | SMO |
| Longest Runway | 3,500 ft |
| Port of Entry | No |
| Aircraft Supported 135 | Piston, Turboprop |
| Elevation | 177 |
| Airport Coordinates | 34.0178143°, -118.4473286° |
| Airport Website | Santa Monica Airport Official Website |
| Airport Address | 3233 Donald Douglas Loop S |
Santa Monica Airport Current Weather