Private Jet Flights to SDQ: Las Américas International Airport - Santo Domingo, Dominican Republic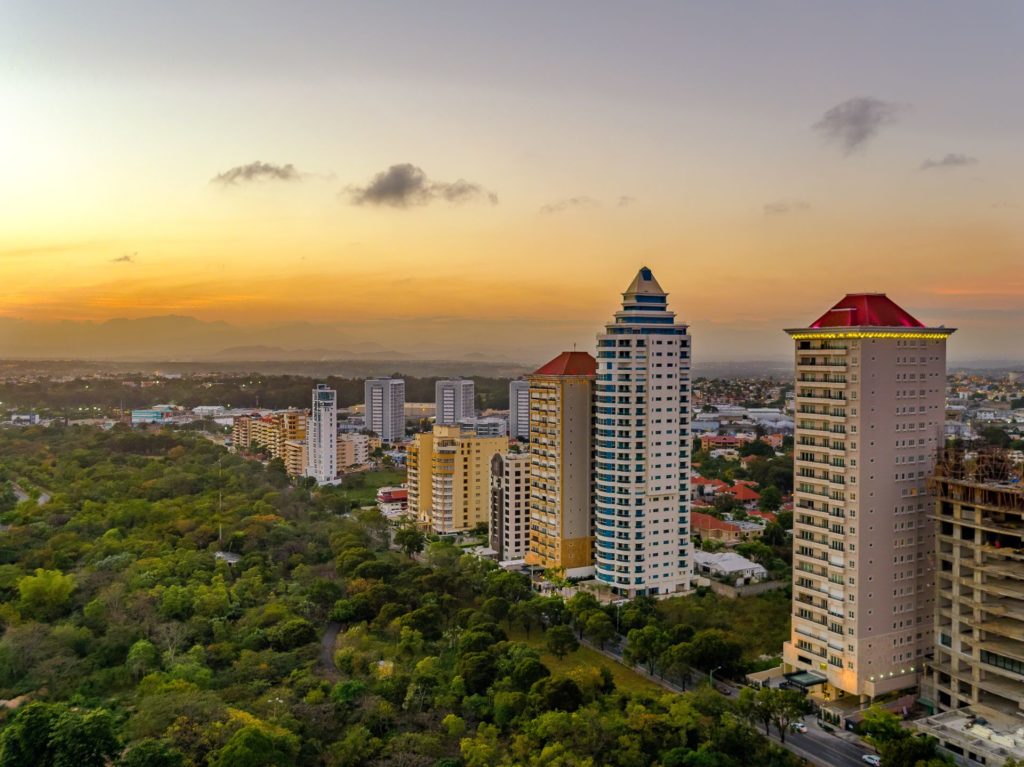 Las Américas International Airport Overview
One of the Dominican Republic's oldest cities, Santo Domingo exudes a rich Spanish charm that will excite any traveler with an affinity for history. A beautiful meld of past and present traditions, Santo Domingo is a destination you'll never forget. A private jet to Santo Domingo will give you a taste of memorable Latin narrations, as well as the bold flavors of the Caribbean.
Santo Domingo is a coveted destination to unwind and relax, or simply sightsee—as the nation's capital, it's laden with gorgeous attractions. From national parks and UNESCO World Heritage Sites, to the stunning beaches of Juan Dolio and Guayacanes, you'll be surrounded by Spanish treasures when you charter a private jet to Santo Domingo.
Las Américas International Airport (SDQ) is an evoJets favorite for private travel in and out of the Dominican Republic. It is conveniently located within proximity to the city center, and only a few miles from Juan Dolio and Boca Chica, a few of the Dominican Republic's famous beaches.
Las Américas International Airport is the second busiest airport in the Dominican Republic and one of the largest private jet airports in the Caribbean. Serving roughly four million people every year, the expressway recently underwent an expansion project, and was modernized to better suit the needs of all visitors.
Why Book a Private Jet to SDQ Airport?
One of Santo Domingo's most beloved attractions is the Columbus Lighthouse. Built to honor Christopher Columbus and his discoveries, the mausoleum is an iconic building in the city. Housing several collections from numerous Latin American countries and multiple museums, the complex is a refreshing blend of past and present for jet charter travelers to explore.
With a private jet to Santo Domingo, you can enjoy the spectacular range of fauna and flora in the Dr. Rafael M. Moscoso National Botanical Garden. Boasting the many remarkable species of vegetation and birds native to the Dominican Republic, there are over 350-acres of pristine nature to revel in.
Las Américas International Airport features a 10,826-foot runway and is equipped to handle the world's largest aircraft, Airbus A380. Considered the leading airport for all local and international flights throughout Santo Domingo, Las Américas is ideal for private travel.
Charter a Private Jet to Las Américas International Airport (SDQ)
Another airport also facilitates flights around the Santo Domingo area, La Isabela International Airport. Whether you utilize Las Américas or La Isabela, know that our charter specialists are standing by to make your travel experience as seamless as possible.
For a formal quote or to book your private jet to Santo Domingo, Dominican Republic, contact the leading service for all Caribbean destinations, evoJets.
Las Américas International Airport FBO Details
The following FBOs are available for SDQ private jet service:
Servair Las Américas International Airport
Las Américas International Airport Technical Information
Las Américas International Airport Current Weather