Private Jet Flights to JBQ: La Isabela International Airport - Santo Domingo, Dominican Republic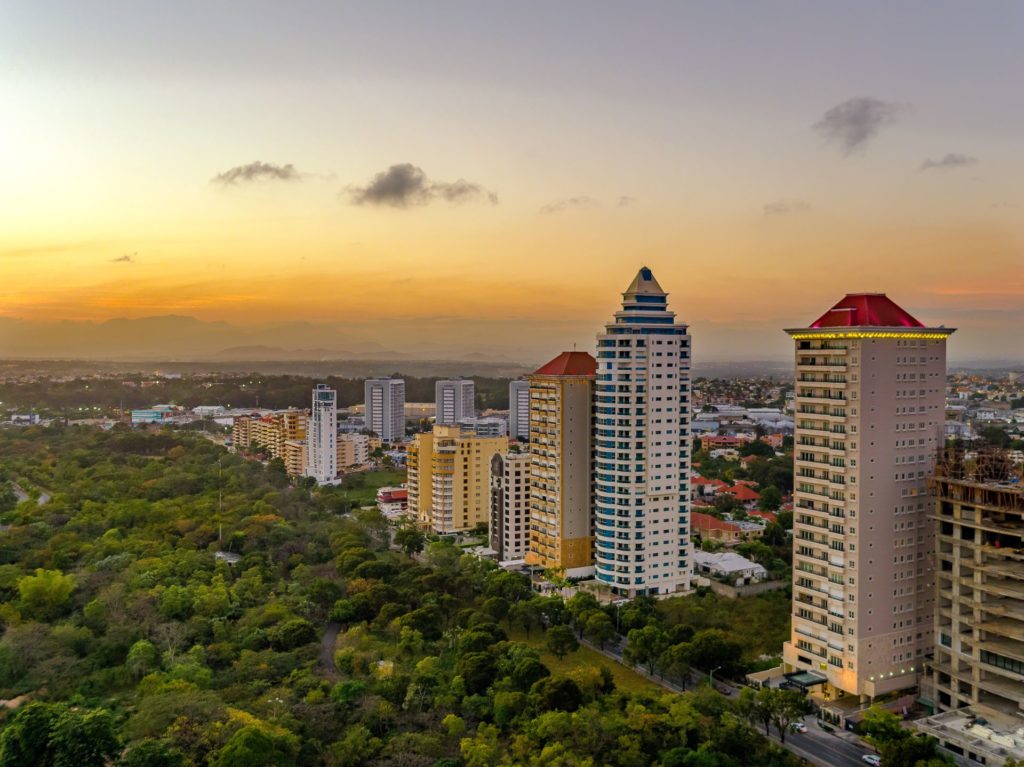 La Isabela International Airport Overview
The capital of the Dominican Republic is a city laden with rich history and heritage, full of treasures that can't be found anywhere else. Santo Domingo is home to beautiful beaches and stunning architecture, serving to preserve and showcase its Spanish history. This city is a tropical paradise—and a private jet charter to Santo Domingo is the most befitting way to arrive.
One of Santo Domingo's most prized attractions is Los Tres Ojos, The Three Eyes. Located in the Mirador del Este Park, you can experience a series of turquoise freshwater lagoons amid massive limestone caves. The underwater lakes were used as a backdrop for several movies, including Jurassic Park and Tarzan, and are now one of the country's most visited parks. No private jet to the Dominican Republic is complete without a private tour of this geographic phenomenon.
When visiting Santo Domingo, one of the best facilities to utilize is La Isabela International Airport (JBQ). With proximity to the center of Santo Domingo, the airport opened only thirteen years ago. Also known as Joaquín Balaguer International Airport, it's less congested and hectic than Las Américas International Airport, which also serves the capital city.
Why Book a Private Jet to JBQ Airport?
A world-class museum for luxury travelers to experience is the Alcázar de Colón, previous residence to Christopher Columbus's son, Diego, and his wife. The Gothic-Mudéjar transitional style architecture of the exterior is a sight itself, and the building forms part of the Ciudad Colonial UNESCO World Heritage Site.
For those looking to dance the night away, Santo Domingo is known for its roaring Latin nightlife and endless rum. The city's Malecón boasts some of the finest seaside dancehalls, restaurants, and clubs, and attracts a mirage of partygoers from dusk to dawn. With a private jet to La Isabela International, you can enjoy it all, from outdoor meringue concerts to iconic bachata lounges, you'll need a cup of Santo Domingo café to keep you electrified.
For private travel in and out of Santo Domingo, there are two options for airports to utilize: Las Américas International Airport and La Isabela International Airport. Considering the former is one of the Caribbean's largest and busiest facilities, JBQ airport is far less crowded. With the most hangars in the country, it specializes in general aviation and ensures your private travel is top priority.
Charter a Private Jet to La Isabela International Airport (JBQ)
Whether you're looking to explore the country's beloved attractions or simply escape the bustle of a busy city, a charter flight to Santo Domingo is a fitting start to your lavish vacation. Both La Isabela Intl and Las Américas Intl are great facilities to utilize for your travel in and out of the city.
evoJets is the leading service for all Caribbean destinations. For a formal quote, or to book your private jet to Santo Domingo, contact us today!
La Isabela International Airport FBO Details
The following FBOs are available for SDQ private jet service:
La Isabela International Airport Technical Information
| | |
| --- | --- |
| IATA Code | MDJB |
| Local Code | JBQ |
| Longest Runway | 5,443 ft |
| Port of Entry | Yes |
| Aircraft Supported 135 | All |
| Elevation | 98 |
| Airport Coordinates | 18.574°, -69.9843° |
| Airport Address | Av Presidente Antonio Guzmán Fernández, Santo Domingo, Dominican Republic |
La Isabela International Airport Current Weather