Private Jet Charter San Francisco to Hong Kong
Charter a Jet From San Francisco to Hong Kong
As one of the largest international business hubs, Hong Kong offers exceptional investment potential through a multitude of financial institutions. The city provides businesses across the globe a direct line to China, opening up a world of opportunities.
Aside from the solid economic aspect to the area, Hong Kong is also one of the most attractive cities to visit in the world. Tourism is a large portion of what drives this city forward, offering an incredibly modern culture within its bustling cityscape.
San Francisco is an active hub for travel from the United States to the Asia-Pacific region. Frequently operating in the skies are private jet charters from San Francisco to Hong Kong for the growing amount of trans-oceanic business partnerships.
The best way to arrange a private jet from San Francisco to Hong Kong is through evoJets. Call us today to arrange your work trip or unique vacation at (877) 970-5387, or use our charter flight cost calculator to receive an immediate estimate for the route.
What does a Private Jet Charter from San Francisco to Hong Kong Cost?
The prices listed below are ranges based on historical averages. Actual prices will vary based on trip date and the aircraft utilized.
| Aircraft Class | Aircraft Model | One-Way Price Estimate | Max Passengers | Flight Time | Fuel Stops |
| --- | --- | --- | --- | --- | --- |
| Heavy Jet | Legacy 600 | $160,500 to $240,300 | 12 | 12 hr 30 min | 1 |
| Ultra Long Range Jet | Gulfstream G-650 | $230,900 to $340,900 | 14 | 12 hr 30 min | 0 |
Prices for private flights constantly change due to the unique setup of each trip. Numerous factors play a role in price determination such as aircraft type, amount of fuel needed, weather, and amount of weight brought on-board. Based on past trips operated from San Francisco to Hong Kong, we are able to provide an initial estimate:
San Francisco to Hong Kong Private Jet Pricing
Heavy Jet: $160,500 to $240,300 — Heavy Jets provide ample space for 10-16 passengers throughout this lengthy route. The range capability will get you safely to your destination with all necessary amenities provided in-flight. Aircraft in this category include the Gulfstream G-IV, Challenger 604, and Falcon 900EX.
Ultra Long Range Jet: $230,900 to $340,900 — ULR Jets excel in what their name plainly states- long range. These jets are perfect for flights to Asia, and provide an incredible amount of cabin space for anywhere from 12-18 passengers. Enjoy the ability to comfortably sleep on this jet, arriving to your destination refreshed and ready to take on what's next. Jets in this class include the Gulfstream G-650, Falcon 7X, and Global Express.
Private Jet Charter Rates Between San Francisco and Hong Kong: Best Value
Based on the trans-oceanic route that connects these two locations, either of the two jet classes would be ideal for operation. Any jet smaller than the Heavy Jet, however, isn't sufficient to make the leap across the watery expanse in one go.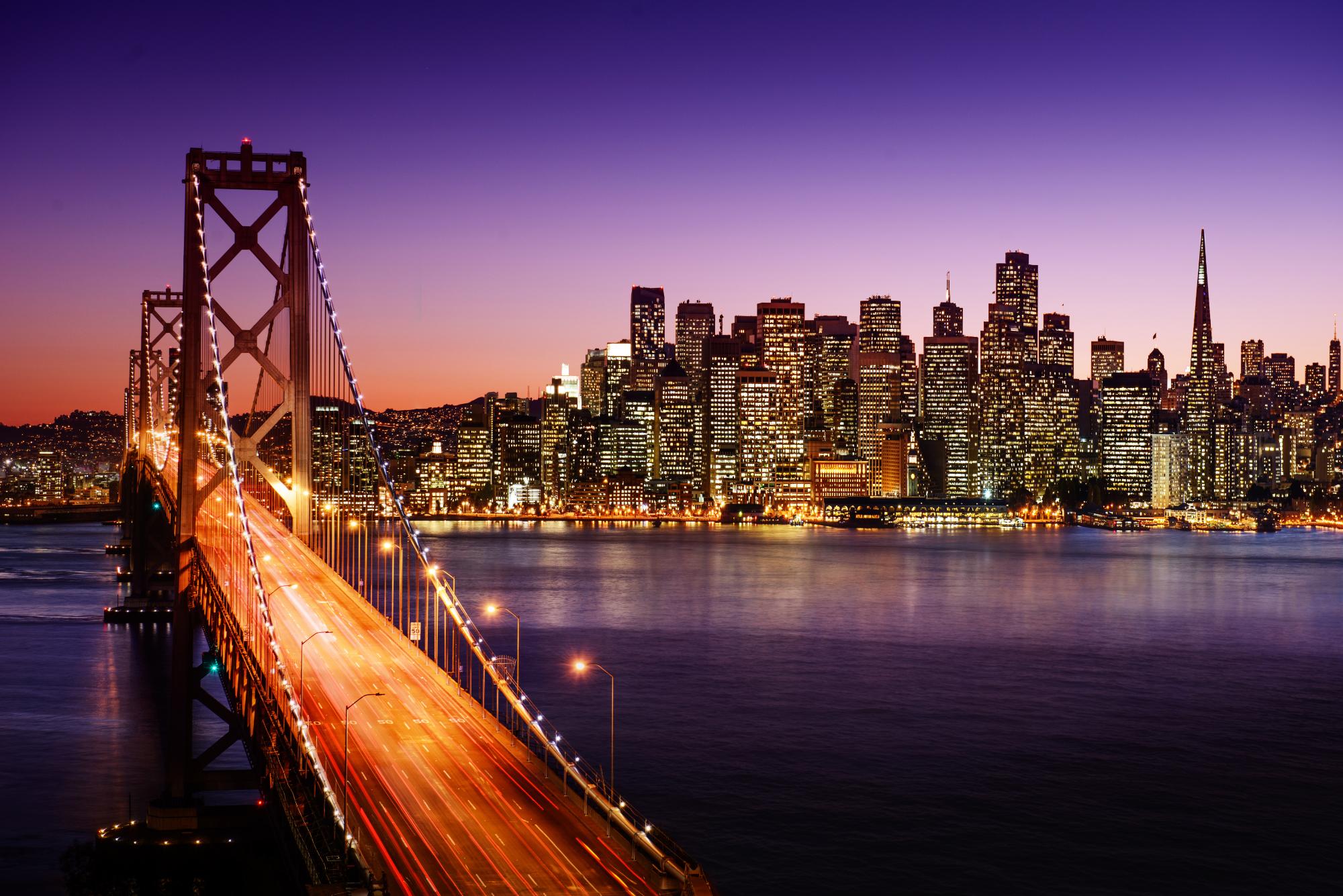 Best Airports for Private Jets Between San Francisco and Hong Kong
Throughout both cities are numerous airports to choose from. Because of heavy congestion, not all the facilities offer the best experience for private travelers. Therefore, we recommend the following airports:
Hayward Executive Airport (HWD) — Only 40 minutes from the heart of San Francisco, the Hayward Executive Airport offers a break from the normal heavy air traffic. This facility focuses on the private traveler through its many amenities and car services.
Hong Kong International Airport (VHHH) — Located on the southwestern side of the city, this airport is also known as the Chek Lap Kok Airport. It provides the best connection to the area and plenty of quality services for private jets.
What About Other Private Jet Airports in San Francisco?
Although Hayward Executive Airport is the ideal airport for private jet flights from San Francisco to Hong Kong, there are other options available. Oakland International Airport is located slightly closer to San Francisco, but has an increase in air traffic.
San Francisco International Airport is the primary airport for the city, but delays are common as commercial flights frequent this facility. Those who prefer this location are focusing on its close proximity to the city itself.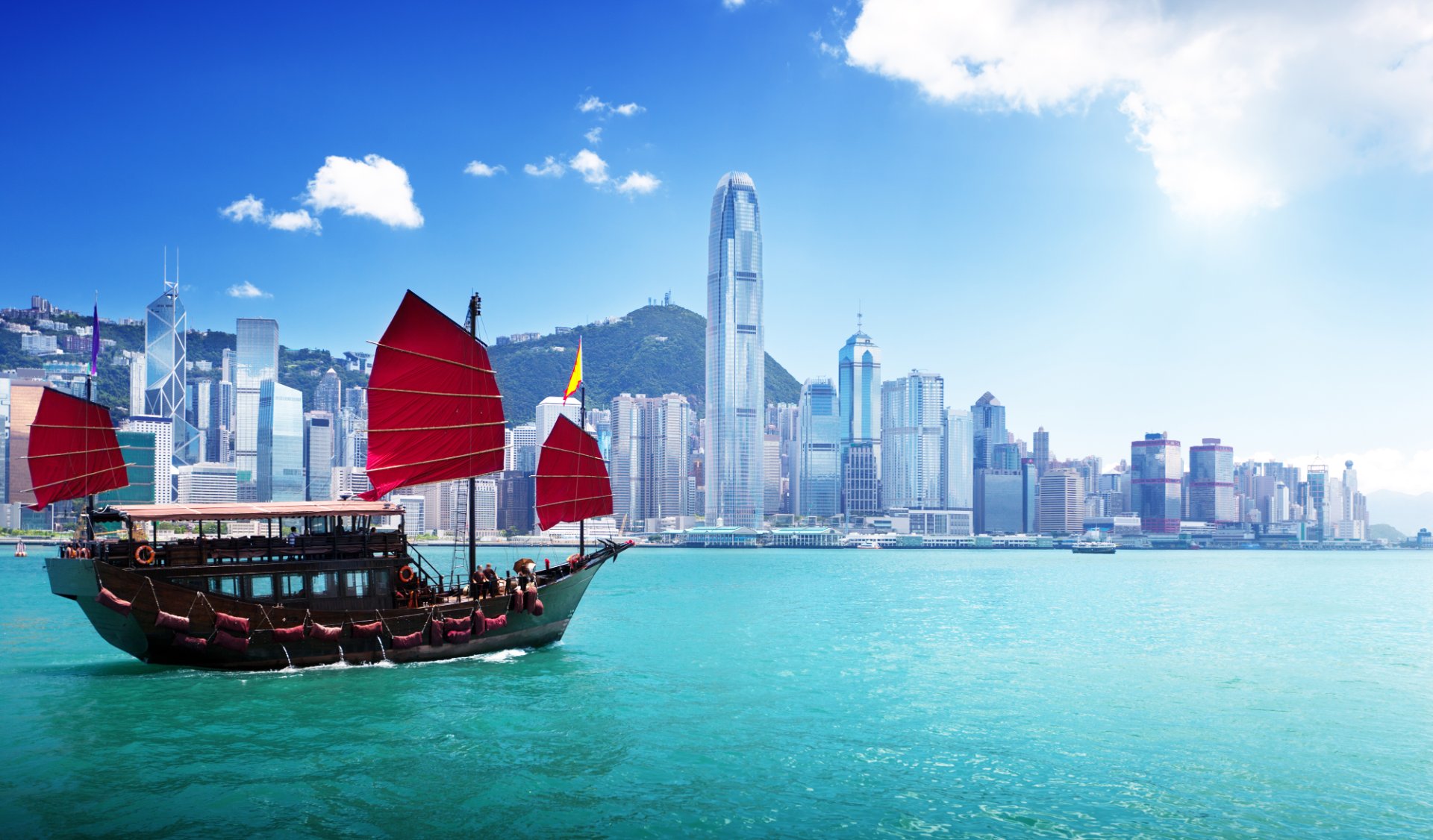 What About Other Private Jet Charter Airports in Hong Kong?
Given the layout of the region, Hong Kong International Airport is the preferred airport for charter flights from San Francisco to Hong Kong for a reason. Shenzhen houses the next-closest airport, over 4 hours away. Given that distance, and the traffic you will most definitely face, we strongly recommend choosing the Hong Kong International Airport for operations.
Private Charter Jet Weather in San Francisco
San Francisco is a great location to visit any time of the year. Summers remain consistently in the 60s-70s and winters rarely fall below the mid-40s. The majority of rainfall seen each year centralizes around the colder months, peaking in January. Those traveling to this city any time of the year will do well packing an extra jacket as the winds off the Bay are unpredictable.
Private Jet Weather Forecast in Hong Kong
Set in a subtropical climate, Hong Kong is hot and humid year-round. Winter eases the heat's tight grip, generally dipping into the 60s. Summer months range from the 70s to 80s, but keep in mind the humidity will cause it to feel much worse. Regardless of the time of year traveling to the city, ensure you pack plenty of lightweight clothing and sun protection.
For Business and Personal Private Jet Travel – Call evoJets
With over 10 years of experience, access to thousands of private charters, and outstanding customer support, evoJets is here to charter your flight and make sure that you have everything you and your party need to reach your destination. Whether it's a private charter from San Francisco to Hong Kong, or a round trip tailored to your group, call evoJets today to get started: (877) 970-5387.