Private Jet from Miami to Los Angeles
Each dominating their respective coasts, Miami and Los Angeles are two of the most luxurious and powerful cities in the nation. These cities are known for sultry sunrays, white sand shorelines, and glamorous evenings on the world's most exclusive rooftop lounges. Charter a private jet from Miami to Los Angeles and experience the west coast vibes in style.
Charter a Jet Between LA and Miami
With stunning art deco hotels lining Ocean Drive, salsa-filled nightclubs, and a glittering skyline, this city emits a unique flare that'll leave you feeling exhilarated. From Biscayne Bay to Vizcaya, the influential power Miami holds is unparalleled. Cruise the clouds luxuriously and book your next private jet charter flight from LA to Miami with evoJets.
What does a Private Jet from Miami to Los Angeles Cost?
The prices listed below are ranges based on historical averages. Actual prices will vary based on trip date and the aircraft utilized.
| Aircraft Class | Aircraft Model | One-Way Price Estimate | Max Passengers | Flight Time | Fuel Stops |
| --- | --- | --- | --- | --- | --- |
| Supermidsize Jet | Challenger 300 | $36,000 | 8 | 5 hr 12 min | 0 |
| Heavy Jet | Gulfstream G-450 | $41,000 | 14 | 5 hr 6 min | 0 |
The price of a private charter flight from Miami to Los Angeles is determined by several factors, including the number of passengers on your trip, weather events, and the specific aircraft that is best suited for your party. It also depends on the airport you decide to utilize.
Based on previous jet charters between Miami and LA, our charter specialists have compiled a range of estimates below. A private jet charter from Miami to Los Angeles will cost $26,100 to $33,300 in a light jet, for example.
Light Jet from Miami to Los Angeles: $26,100 to $33,300 — As one of the most widely used aircraft in the industry, Light Jets are ideal for six to eight people. Commonly available Light Jets when flying from Miami to Los Angeles are the Citation CJ2, Lear 45XR, and the Hawker 400XP.
Midsize Jet from Miami to Los Angeles: $31,300 to $38,200 — Combining high-speed efficiency and a roomy interior, this is a favorite for comfort on longer trips. Ideal for seven to nine people, jets in this class include the Citation Excel, Hawker 800XP, and Lear 60.
Super Midsize Jet from Miami to Los Angeles: $35,200 to $43,000 — Uninterrupted coast to coast range is exactly what you need when you jet from Miami to Los Angeles, and this class of aircraft is built for just that. Ideal for parties of eight to ten, Super Midsize Jets include the Citation X, Falcon 50EX, and Challenger 300.
The evoJets Charter Flight Cost Calculator will return instant estimate results for private jets from Miami to Los Angeles, or jet charter flights from Los Angeles to Miami.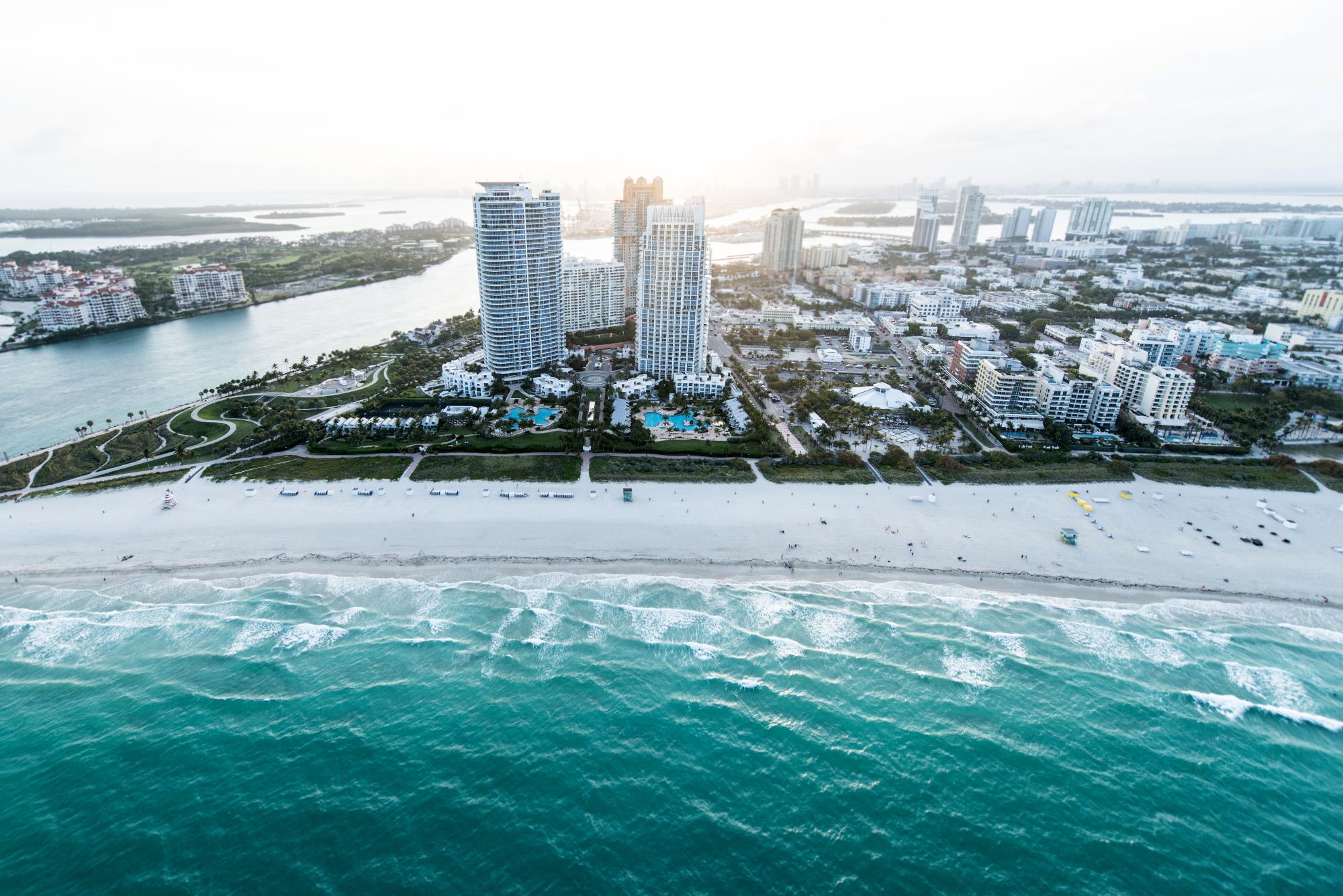 Best Airports for Private Jet Charters Between Miami and Los Angeles
Between business trips and entertainment, these influential cities attract millions of luxury travelers every year. To help facilitate your itinerary in the most convenient way possible, evoJets OPF and VNY airports when flying by private jet between Los Angeles and Miami.
What about other private jet airports in Miami?
With the millions of globetrotters who flock to the South Beach tropics of Florida every year, the city is home to three airports to accommodate your private travel planning. Miami International and Kendal-Tamiami are two of the options in the surrounding Miami area.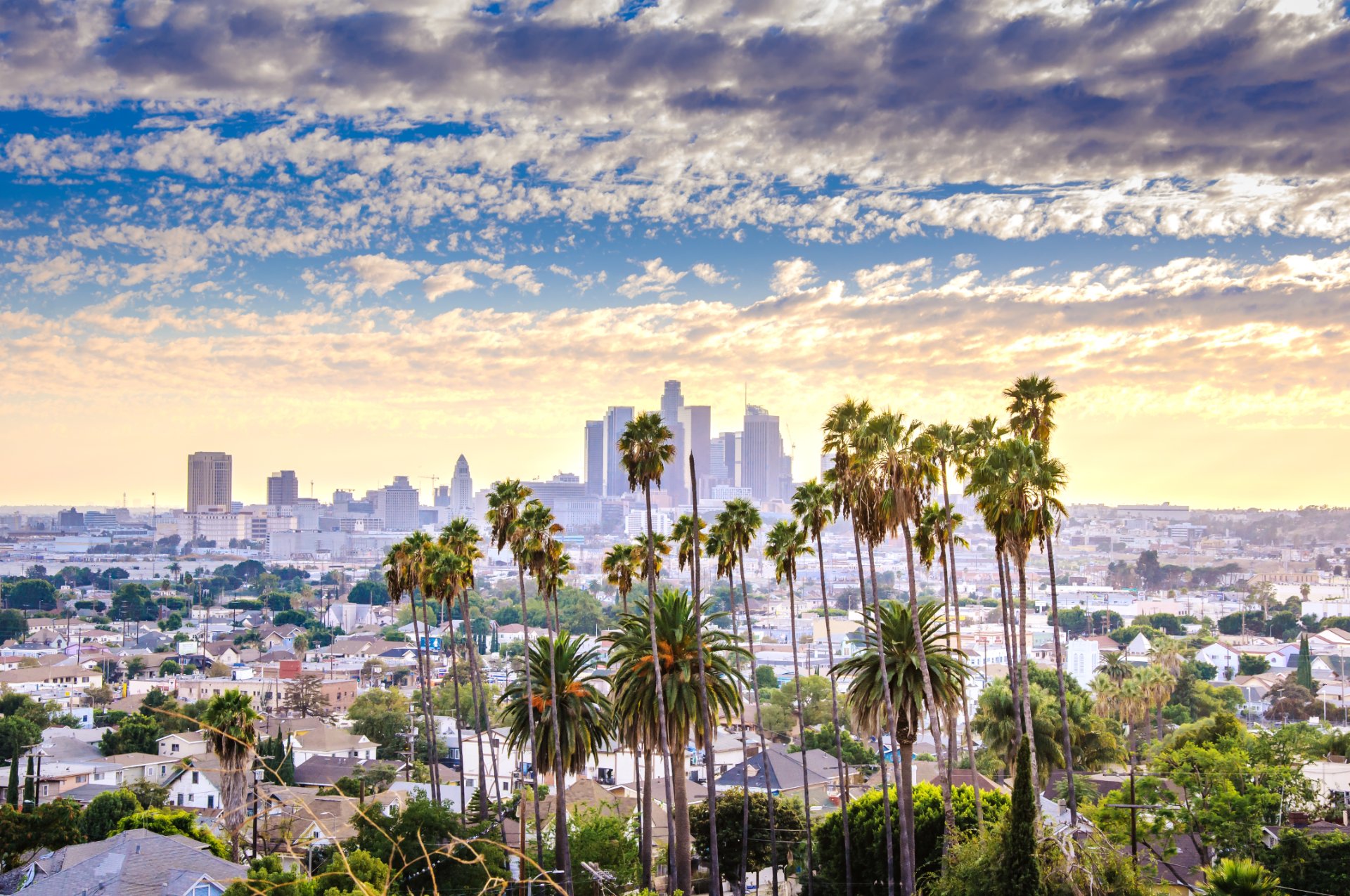 What about other private jet charter airports in Los Angeles?
To facilitate the millions of travelers entering and departing the West Coast, Los Angeles provides over seven airports throughout the region to accommodate the influx of passengers. Bob Hope Airport, Long Beach Airport and the massive Los Angeles International Airport are some of the many options that may suit your private travel needs.
Private Charter Jet Weather in Miami
When chartering a private jet into or out of Miami, weather is an important consideration. Read the upcoming forecast in Miami below, to better plan your private jet flight from Miami to Los Angeles.
Private Jet Weather Forecast in Los Angeles
Pilots and charter operators of private jets from Miami to Los Angeles factor weather into the equation when determining the most optimal, and safest route. You can browse the seven-day forecast in Los Angeles below, ahead of booking your private jet charter from Miami to Los Angeles.
For Business and Personal Private Jet Travel – Call evoJets
With over 10 years of experience, access to thousands of private charters, and outstanding customer support, evoJets is here to charter your flight and make sure that you have everything you and your party need to reach your destination. Whether it's a private charter from Miami to Los Angeles, or a round trip tailored to your group, call evoJets today to get started: (877) 970-5387.