Private Jet Charter Miami to Key West
Charter a Jet From Miami to Key West, Florida
One of the most popular locations in the Florida Keys is Key West. It offer a surplus of shopping, hotels, beautiful beaches, and a growing business district. Most often families and individuals travel here to enjoy the stunning beaches and crystal-clear water. Regardless of your reason for setting your sights on this destination, the best way to reach it is through a private jet from Miami to Key West.
When visitors enter Key West, they are transported to another world. With beautiful, old architecture and chickens roaming the streets, it'll be an experience unlike any other. There's no better way to access the magical destination than on a private charter from Miami to Key West through evoJets.
Avoid the two lane highway otherwise used to access the area and call us at (877) 970-5387 to schedule your private jet today. Additionally, our charter flight cost calculator can provide you with an immediate estimate for your trip.
What does a Private Jet Charter from Miami to Key West Cost?
The prices listed below are ranges based on historical averages. Actual prices will vary based on trip date and the aircraft utilized.
| Aircraft Class | Aircraft Model | One-Way Price Estimate | Max Passengers | Flight Time | Fuel Stops |
| --- | --- | --- | --- | --- | --- |
| Executive Turboprop | King Air 350 | $4,200 to $5,600 | 8 | 36 min | 0 |
| Very Light Jet | Phenom 100 | $5,100 to $6,900 | 4 | 18 min | 0 |
| Light Jet | Citation CJ3 | $6,000 to $8,100 | 7 | 18 min | 0 |
Numerous factors determine the final price for a private flight from Miami to Key West. The aircraft and airports selected, amount of passengers, and weather conditions are a few of the factors which play a role in pricing. From past departures along this route, however, we are able to provide customers with an initial estimate:
Miami to Key West Private Jet Pricing
Executive Turboprops: $4,200 to $5,600 — Executive Turboprops are ideal for island getaways such as this one. They are able to  land on shorter runways which larger jets may be restricted from, and can carry 4-9 passengers. Turboprops included in this category are the King Air 90, Pilatus PC-12, and King Air 350.
Very Light Jet: $5,100 to $6,900 — Ideal for small groups of 3-5 travelers, Very Light Jets are best used on short routes. Jets included in this category are the Eclipse 500 and Phenom 100.
 Light Jet: $6,000 to $8,100 — Light Jets are ideal for larger groups traveling between these two destinations. They carry anywhere from 6-8 passengers and have a greater range capability. Jets in this class are the Citation CJ2, Lear 45XR, and Hawker 400XP.
Private Jet Charter Rates from Miami to Key West: Best Value
The route from Miami to Key West, Florida is roughly 130 miles for an aircraft. Therefore, any of these classes will perform well. Looking into which aircraft will provide passengers with the best experience for the amount spent, we suggest choosing an Executive Turboprop. They excel under the type of conditions Miami to Key West will pose, and are the cheapest option.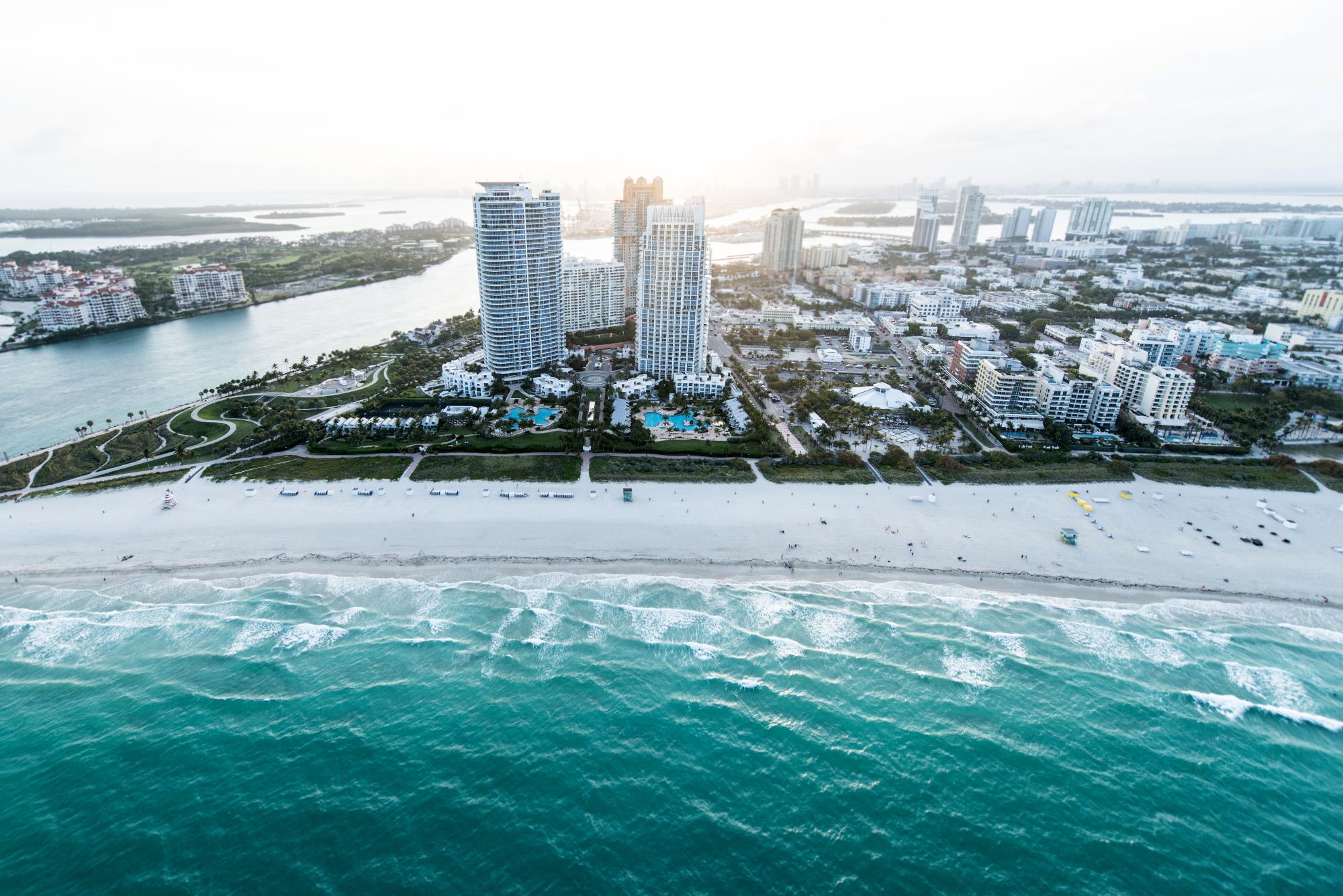 Best Airports for Private Jets Between Miami and Key West
Miami is a hub for many airlines, which means air travel is frequently congested in the major airports. Because of that, not all the facilities will offer a private traveler the luxurious experience they are searching for. Based on the available amenities and services, we recommend the following airports:
Opa-locka Executive Airport (OPF) — Just outside of Miami, this elite airport focuses on the private traveler, and offers 3 upscale FBOs to choose from.
Key West International Airport (EYW) — Only 2 miles from the business district of this Florida Key is the Key West International Airport. It offers shorter runways which the Executive Turboprop will handle with ease.
What About Other Private Jet Airports in Miami?
While Opa-locka Executive Airport is the preferred airport when flying from Miami to Key West, there are a few other options to choose from. Kendall-Tamiami Airport is just under 15 miles southwest of the city and offers travelers 4 FBOs at a slightly higher price.
Miami International Airport is the main airport in the city of Miami. While customers can choose this facility's single FBO to depart from, constant commercial traffic can cause delays.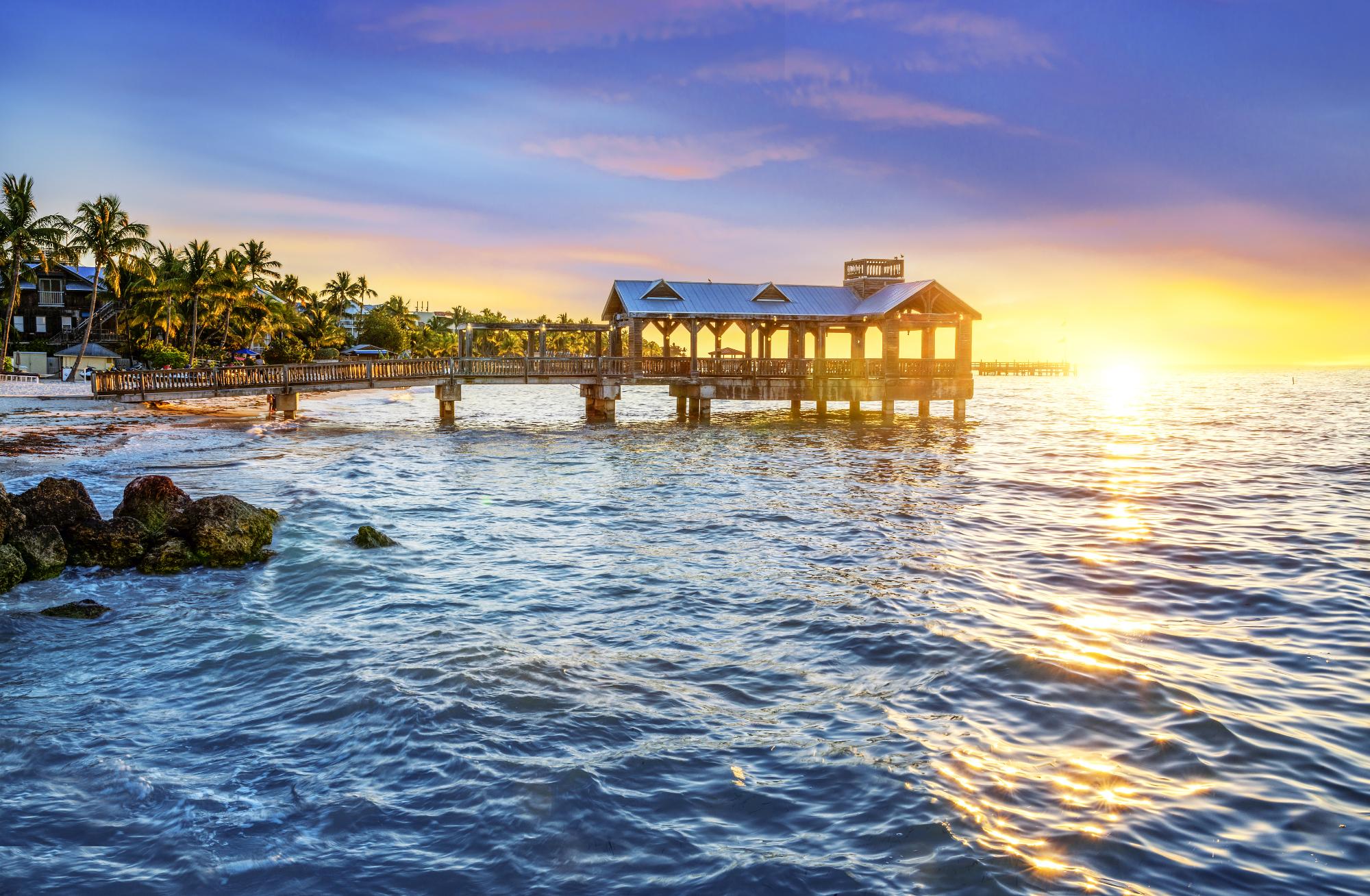 What About Other Private Jet Charter Airports in Key West?
While Key West International Airport is the preferred airport when traveling from Miami to Key West, there's another option for customers to select. The Florida Keys Marathon Airport has longer runways for those flying in on larger jets. It's more than 40 miles from Key West, so travelers will have to face a bit longer of a drive to reach the final destination.
The specific road which connects the two locations is only two lanes. Therefore peak vacation traffic, rush hour, or any type of accident can turn the less than an hour drive into a multi-hour traffic jam.
Private Charter Jet Weather in Miami
As home to the southernmost point of the United States, Key West is a hot and humid destination. Winters typically don't drop below 70 degrees Fahrenheit, while summers regularly see temperatures in the 90s. This location of the Florida Keys receives plenty of rainfall, with an average measurement of nearly 40 inches.
Any time of year is great to visit Key West. If you're traveling in the peak summer months, be sure to pack a surplus of lightweight clothing and sunscreen.
Private Jet Weather Forecast in Key West
Located in Southern Florida, Miami is hot. Summers scarcely fall below the 80s and winters stay above the low 60s. Rain is common, with nearly 4 feet falling every year. Winter months are typically the dry season. Any time of the year is an ideal time to visit Miami, however to avoid the extreme heat of the summers, travelers should visit from fall through spring.
For Business and Personal Private Jet Travel – Call evoJets
With over 10 years of experience, access to thousands of private charters, and outstanding customer support, evoJets is here to charter your flight and make sure that you have everything you and your party need to reach your destination. Whether it's a private charter from Miami to Key West, or a round trip tailored to your group, call evoJets today to get started: (877) 970-5387.