Private Jet Charter London to Miami
Charter a Jet From London to Miami
Miami is a city filled to the brim with visitors traveling for work and entertainment. Its economy is supported through constantly growing companies and the tourism drawn in by its unique culture. With beautiful weather year-round, this is a focal point location for families and individuals traveling on vacation.
Travel between London and Miami is common as they both have bustling business districts. It's common for people to travel between these two destinations for work, in addition to those searching for a vacation in the highly sought-after state of Florida. The best way for those businesses or vacationers to reach this southern Florida city is through private travel as there's always a private jet charter from London to Miami.
There's no better way to charter a private jet from London to Miami than through evoJets. We ensure all the stress of arranging travel is removed from your plate and provide endless access to all the amenities you and your group desire. Learn more by calling us at (877) 970-5387, or receive immediate trip estimates through our charter flight cost calculator.
What does a Private Jet Charter from London to Miami Cost?
The prices listed below are ranges based on historical averages. Actual prices will vary based on trip date and the aircraft utilized.
| Aircraft Class | Aircraft Model | One-Way Price Estimate | Max Passengers | Flight Time | Fuel Stops |
| --- | --- | --- | --- | --- | --- |
| Ultra Long Range Jet | Global 5000 | $125,000 to $150,000 | 14 | 9 hr 36 min | 0 |
| Heavy Jet | Falcon 900EX | $72,200 to $84,700 | 12 | 9 hr 48 min | 0 |
No two charter flights are the same, as the major appeal is that they are uniquely crafted towards each group of travelers. However, there are common factors throughout each operation which determine the pricing for the customer. Items such as that include airport fees, weight on-board, and weather in-flight.
We are able to provide customers with an initial estimate based on past departures:
London to Miami Private Jet Pricing
Super Midsize Jet: $63,400 to $77,500 — Super Midsize Jets have spacious cabin interiors, ideal for lengthy trips such as this one. They can carry 8-10 passengers and include the Citation X, Falcon 50EX, and Challenger 300.
Heavy Jet: $72,200 to $84,700 — With increased range capability and room inside the cabin, Heavy Jets are an attractive option for many. Jets included in this class are the Gulfstream G-IV, Challenger 604, and Falcon 900EX.
Private Jet Charter Rates from London to Miami: Best Value
Based on the route between London and Miami, either the Super Midsize Jet or Heavy Jet would be great options depending on the amount of people traveling in the group. Any smaller jet would fall short of the necessary range, while any larger jet would be unnecessarily expensive.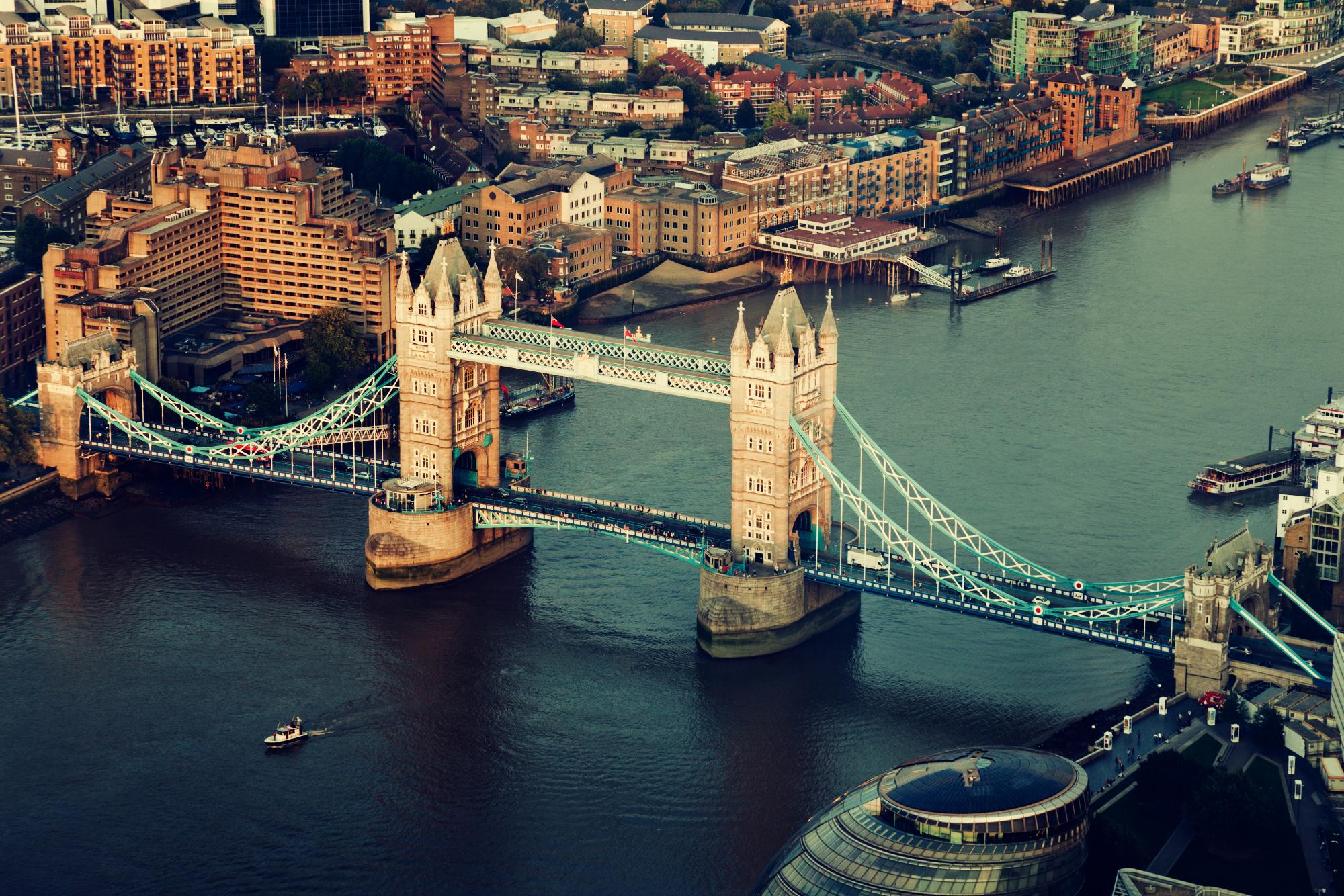 Best Airports for Private Jets Between London and Miami
These two cities are popular travel destinations for both work and relaxation. Therefore, there are nearly a dozen airports to choose from. This can seem overwhelming to a traveler. However, based on services provided and the level of air traffic, we recommend the following airports:
London City Airport (EGLC) — London City is located just over 5 miles outside of the heart of London. It's the only private jet center within the city itself and offers all necessary services for those traveling internationally.
Opa-locka Executive Airport (OPF) — Located slightly outside of Miami, this airport focuses on the private aviation sector. It offers 3 upscale FBOs for travelers to choose from.
What About Other Private Jet Airports in London?
London City is the preferred airport when on a charter flight from London to Miami. However, as it's a hub city for air travel, there are other locations to choose from if desired. London Gatwick and London Luton are good options for private travelers as they're less saturated with commercial operations compared to the larger airports.
London Heathrow, London Stansted, and London Biggin are the larger airports in the area and have an increased level of commercial flights. While they all have facilities which will support a private traveler, there will most likely be frequent delays.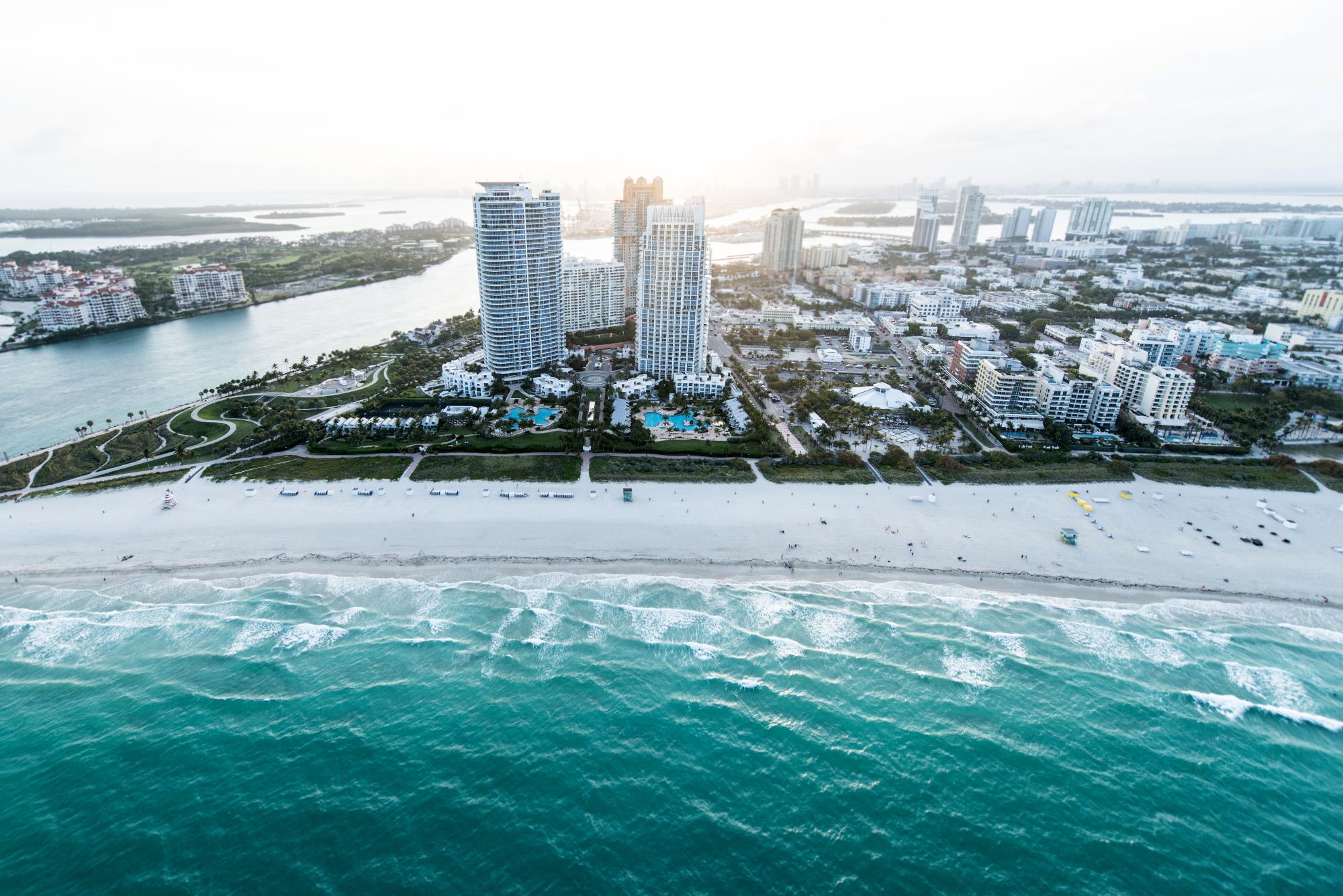 What About Other Private Jet Charter Airports in Miami?
Opa-locka Executive Airport is the preferred airport when traveling from London to Miami. However, there are other facilities within the city which provide quality services to the private traveler. Kendall-Tamiami Airport is another smaller airport which sees less congestion throughout daily operations.
Miami International Airport is also an available location, but as it's the primary airport for commercial travel, there are frequent delays due to heavy air traffic congestion.
Private Charter Jet Weather in London
Rain and fog are incredibly common occurrences in the city of London. Because of this, the air will constantly feel damp to visitors even when there's no visible precipitation. It's strongly recommended travelers bring rain gear, even if the forecast is clear. Summers remain relatively mild, averaging around the mid-70s, while winters drop into the freezing range of the low 30s.
Private Jet Weather Forecast in Miami
Southern Florida is a hot and humid region of the state, and Miami is situated solidly within it. Summers experience extreme heat with averages in the 80s. Winter months are very mild as the temperature stays around the 60s. Rain is common in Miami, similar to London, with more than 45 inches measured every year.  Summer months are the wettest of the year, opposite to that of the winter season.
For Business and Personal Private Jet Travel – Call evoJets
With over 10 years of experience, access to thousands of private charters, and outstanding customer support, evoJets is here to charter your flight and make sure that you have everything you and your party need to reach your destination. Whether it's a private charter from London to Miami, or a round trip tailored to your group, call evoJets today to get started: (877) 970-5387.