Private Jet Flights to FLL: Fort Lauderdale Hollywood Intl Airport - Fort Lauderdale, FL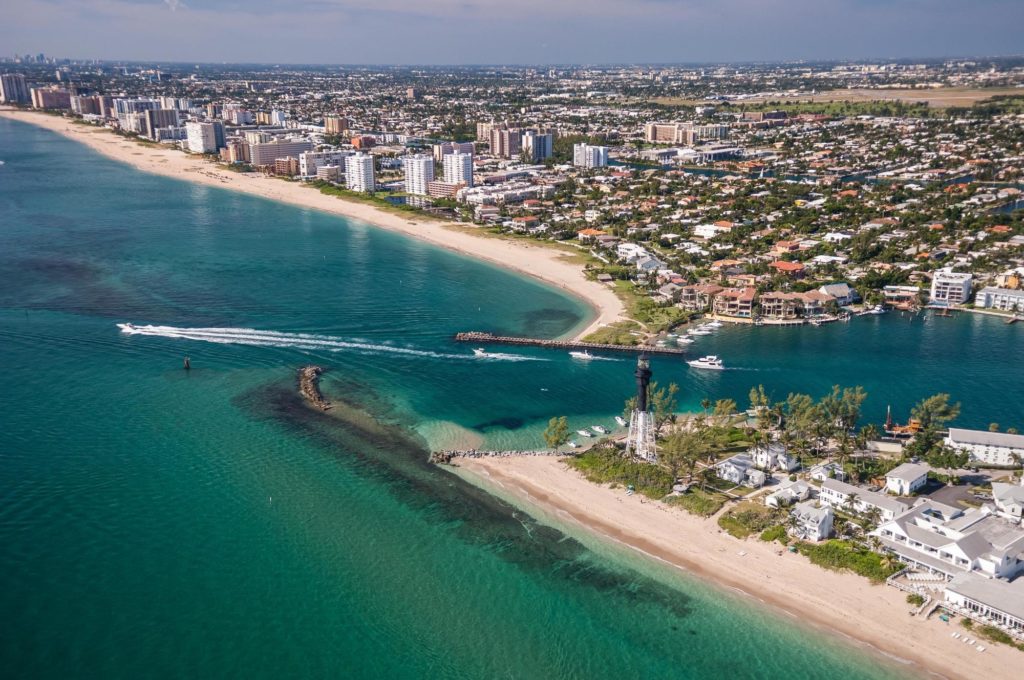 Fort Lauderdale Hollywood Intl Airport Overview
The city of Ft. Lauderdale often serves two purposes. First, it is a fantastic vacation spot, with beautiful beaches and lively activities for those of all ages. But second, it is also incredibly close to the Bahamas and various Caribbean Islands, with numerous ferries and planes that travelers use to go from one location to the other. That is why traveling on a Fort Lauderdale private jet to the Hollywood International Airport can be hit and miss depending on the day.
Fort Lauderdale Hollywood International Airport (FLL) sees many passengers – 32 million to be exact. It has 4 terminals that each host several airlines to handle as many enplanements as possible, with sections for both domestic and international travelers. It also charges a fee, even for private aircraft, though the fee itself tends to be nominal.
Instead of a private jet to FLL, it may be in the best interests of luxury travelers to book into Fort Lauderdale Executive Airport instead. However, there are some reasons that you may want to consider a charter flight to FLL, including:
Proximity – FLL is very close to the beaches on the south side of the city, only 5 miles from most of the luxury resorts along the coastline. If you're staying nearby and want to avoid the longer drive from up north, FLL brings you close.
Nearby Activities – Hard Rock Casino is right near the airport, as are Jackpot 777 and The Casino on Dania Beach (among many others). Many fine dining options are nearby as well for those willing to travel up north.
Amenities – Though the Ft. Lauderdale Executive Airport has 5 FBOs for easier travel, Hollywood International does have far more shopping and service options if you need something from the airport.
There are still many reasons you may want to charter a private jet to Fort Lauderdale through FLL rather than FXE. But no matter where you need to go, book your private charter with evoJets.
Fort Lauderdale Hollywood Intl Airport FBO Details
The following FBO's are available for FLL private jet service:
Signature Flight Support
Jetscape
Sheltair
National Jets Air Center
Fort Lauderdale Hollywood Intl Airport Technical Information
| | |
| --- | --- |
| IATA Code | KFLL |
| Local Code | FLL |
| Longest Runway | 9,000 ft |
| Port of Entry | Yes |
| Aircraft Supported 135 | All |
| Elevation | 9 |
| Airport Coordinates | 26.07259941°, -80.15270233° |
| Airport Website | Fort Lauderdale Hollywood Intl Airport Official Website |
| Airport Address | 100 Terminal Dr, Fort Lauderdale, FL 33315 |
Fort Lauderdale Hollywood Intl Airport Current Weather