Private Jet Chicago to Orlando
While Orlando is recognized as the theme park capital of the world, it's home to so much more. Besides attracting over 70 million guests every year, the City Beautiful is home to an eclectic social scene, impressive shopping malls, grand golf courses, unimaginable nightlife, and some of Florida's most pristine beaches.
Charter a private jet from Chicago to Orlando, an ideal destination for a jubilant time—full of entertainment, culture, cuisine and relaxation, any time of year.
Charter a Jet from Chicago to Orlando
For those longing to explore the rest of the state, a private jet to Orlando from Chicago is the most ideal way to start your trip. The city serves as the ultimate launchpad, ushering visitors to every corner of the Sunshine State, from the iconic Miami beaches, to the dynamic cities of Jacksonville and Tampa Bay.
What does a Private Jet Charter from Chicago to Orlando Cost?
The prices listed below are ranges based on historical averages. Actual prices will vary based on trip date and the aircraft utilized.
| Aircraft Class | Aircraft Model | One-Way Price Estimate | Max Passengers | Flight Time | Fuel Stops |
| --- | --- | --- | --- | --- | --- |
| Light Jet | Phenom 300 | $13,800 | 7 | 2 hr 54 min | 0 |
| Midsize Jet | Citation XLS | $14,900 | 7 | 2 hr 42 min | 0 |
| Super Midsize Jet | Challenger 300 | $19,700 | 8 | 2 hr 30 min | 0 |
The cost of a charter flight from Chicago to Orlando consists of several primary factors, including aircraft availability, the number of passengers in your itinerary, whether or not you're bringing oversized luggage, and weather events.
Based on previous charter flights from Chicago to Orlando, our specialists have compiled a series of estimates below.
Call us at (877) 970-5387 or visit our website's charter flight cost calculator to learn more.
Chicago to Orlando Jet Charter Pricing
Light Jet from Chicago to Orlando: $11,200 to $14,000 — As one of the most frequently flown aircraft classes, light jets can easily seat six to eight passengers. Perfect for short to medium range trips, aircraft in this category include the Citation CJ2, Lear 45XR, and Hawker 400XP.
Midsize Jet from Chicago to Orlando: $12,800 to $16,300 — Boasting high-fuel efficiency and a luxurious cabin, this aircraft class is ideal for parties of seven to nine. Jets in this category include the Citation Excel, Hawker 800XP, and the Lear 60.
Super Midsize Jet to Orlando from Chicago: $16,900 to $21,800 — Combining high-class performance and seating for 8-9, Supermids are an ideal choice for this route. Popular Jets in this category include the Challenger 300 and Citation X.
The evoJets Charter Flight Cost Calculator will return instant estimate results for private jets from Chicago to Orlando.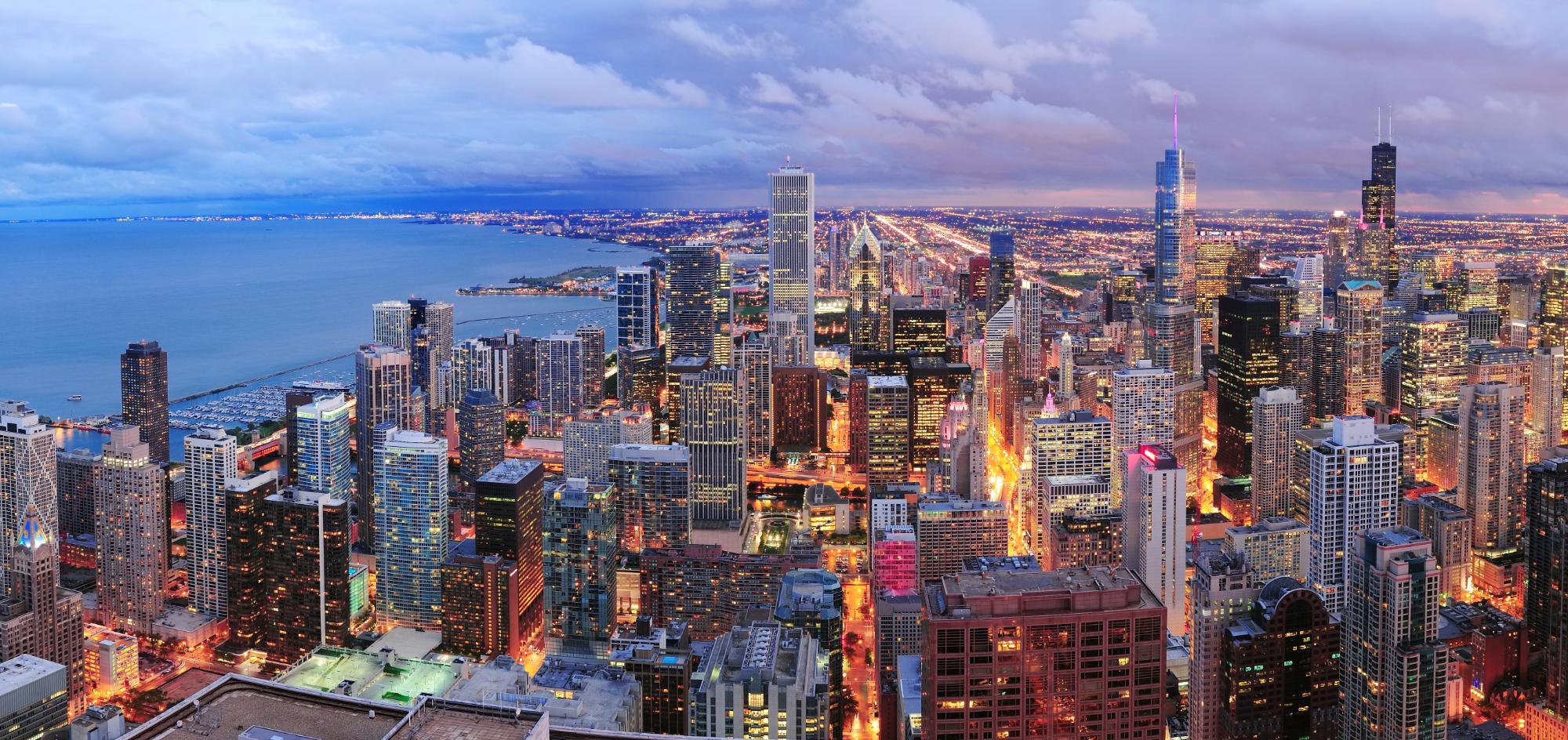 Best Airports for Private Jets From Chicago to Orlando
Orlando and Chicago serve as some of the busiest travel hubs in the nation, hosting two major public airports. Air traffic and congestion is common in both cities. When flying by private jet from Chicago to Orlando, PWK and MCO are the most efficient airports to use.
Chicago Executive Airport (KPWK / PWK) — As one of the busiest airports in Illinois, the Chicago Executive Airport can handle executive jets in the 20-seat range. Specializing in general aviation, your private jet from Orlando to Chicago will be as comfortable as can be.
Orlando Intl Airport (KMCO / MCO) — In 2019, MCO was made the busiest airport in the state of Florida and the tenth-busiest airport in the United States. The airport is a major international gateway for the mid-Florida region, with over forty airlines serving both domestic and international destinations.
What about other private jet airports in Chicago?
With about 60-million visitors annually, there are seven airports that cater to the jet-set clientele in the region. Considering Chicago Executive is among the busiest, charter jet travelers can also utilize DuPage Airport, Chicago Midway International, or Aurora Municipal Airport.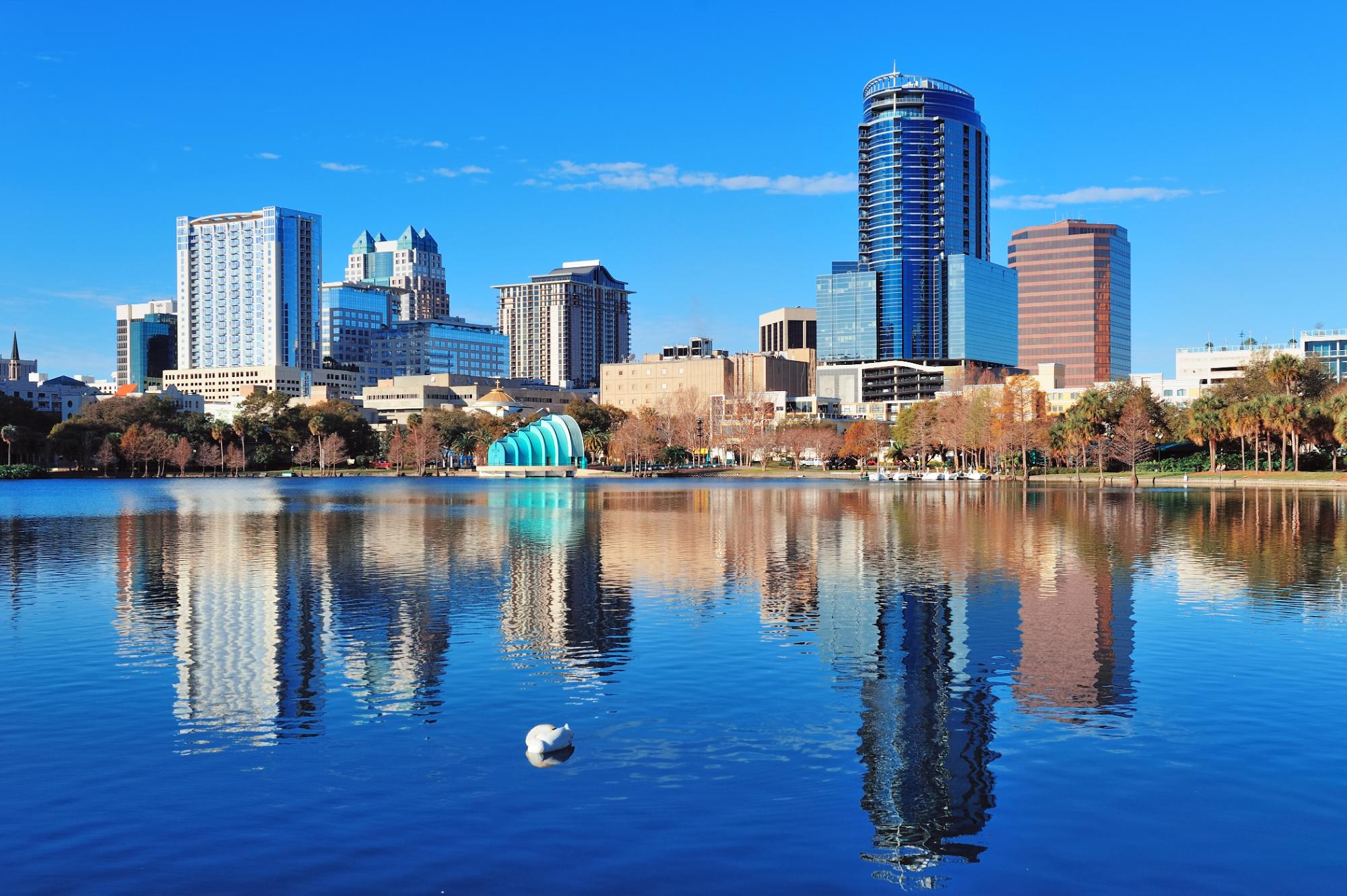 What about other private jet charter airports in Orlando?
Although Orlando International Airport is the primary airport for all flights into the city, Orlando is home to several other facilities. From Orlando Executive to Kissimmee Gateway, Orlando welcomes private aviation with open arms.
Private Charter Jet Weather in Chicago
When chartering a private jet into or out of Chicago, weather is an important consideration. Read the upcoming forecast in Chicago below, to better plan your private jet flight from Chicago to Orlando.
Private Jet Weather Forecast in Orlando
Pilots and charter operators of private jets from Chicago to Orlando factor weather into the equation when determining the most optimal, and safest route. You can browse the seven-day forecast in Orlando below, ahead of booking your private jet charter from Chicago to Orlando.
For Business and Personal Private Jet Travel – Call evoJets
With over 10 years of experience, access to thousands of private charters, and outstanding customer support, evoJets is here to charter your flight and make sure that you have everything you and your party need to reach your destination. Whether it's a private charter from Chicago to Orlando, or a round trip tailored to your group, call evoJets today to get started: (877) 970-5387.